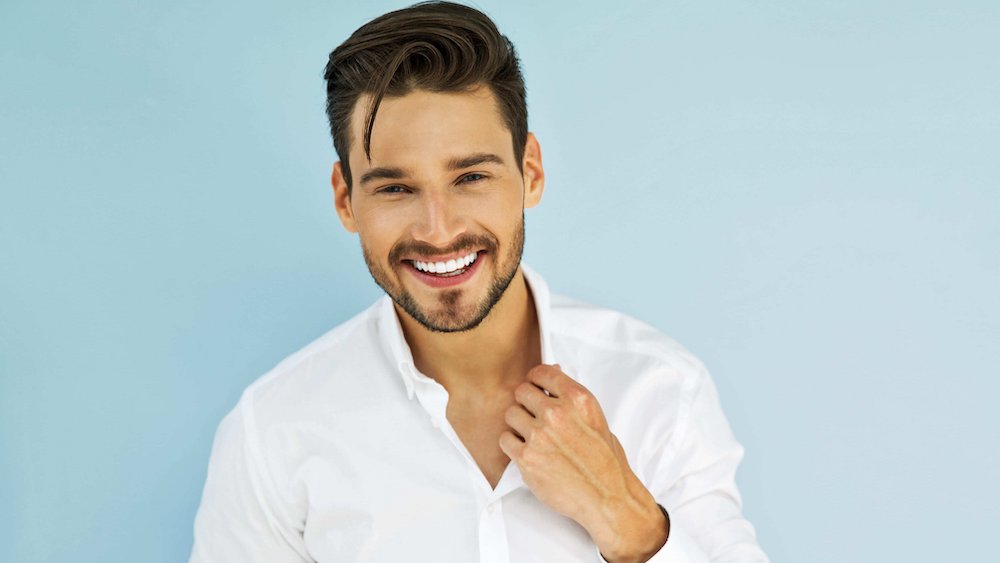 Side effects of male rhinoplasty are often an unwelcome reality that can never be completely avoided. Dr. Kevin Sadati and his team of dedicated, experienced Orange County plastic surgery professionals work to minimize any physical and cosmetic complications associated with the procedure. At the Gallery of Cosmetic Surgery & Aesthetic Lounge in Newport Beach, CA, Dr. Sadati — who has been named "Best Cosmetic Surgeon in Orange County" by the OC Register five years in a row — wants to educate you on the risks and safety measures everyone should take before embarking on cosmetic or corrective nose surgery. Read on for more information about eight potential side effects of rhinoplasty.
1. You may feel woozy afterward
While rhinoplasty is considered outpatient surgery, you will be put under general anesthesia during your procedure. Once Dr. Sadati is finished with your rhinoplasty, you will be transferred to the recovery suite in our state-of-the-art, AAAHC-accredited surgical facility until you are ready to continue your recovery at home. We encourage all of our rhinoplasty patients to have a pre-arranged ride for safe, post-operative transportation and companionship for a few hours immediately following your procedure.
2. Your nose will be swollen and sore
Generally speaking, men have stronger bone and cartilage structures than women, and as a result, more labor-intensive angles and proportions must be considered and performed to correctly sculpt and shape the nose to the desired outcome. This method of successful male rhinoplasty surgery may result in normal, but increased, pain and discomfort upon awakening. This is standard for all procedures of this nature, and will lessen as you recover.
3. You will see some bruising and discoloration
Don't be alarmed upon your initial gance in the mirror. Natural-looking outcomes oftentimes demand dramatic approaches. To achieve the aesthetically pleasing nose you desire, we must first take one step back to take two steps forward. Any bruising or discoloration you see should dissipate within 7 – 10 days.
4. There are post-operative remedies to ease your discomfort
From cold compresses that can control your swelling to prescription medication, Dr. Sadati and his team are committed to your comfort before, during, and after your rhinoplasty operation. We also always encourage patients to bring up any questions or concerns they have about the recovery process for a male nose job.
5. Be prepared for a nasal splint if necessary
In addition to any dissolvable packing or stitches, you may also be required to wear a nasal splint that will be attached to the exterior. It is usually necessary due to the tendency for bones or cartilage to shift during the healing process, and will help you recover faster while protecting your nose and tender spots from any accidents.
6. Time and rest are your friends
While compresses and medications are solutions for pain, you should also be prepared for the considerable fatigue associated with any surgery involving general anesthesia. Only an unwavering commitment to time and rest will help ensure a speedier recovery. Dr. Sadati recommends scheduling time off from work, as well as refraining from other physical activities or hobbies, for at least a week following your procedure. Additional downtime may be required as you or your medical team deem necessary.
7. Healing is a process
After about 2 – 4 weeks, your recovery will have progressed enough so you start feeling back to normal. Your first post-operative appointment with Dr. Sadati should take place within 72 hours of your procedure so he can check on your progress, as well as assess any discomfort you may still be experiencing. Depending on the varying levels of intensity of the procedure performed, this healing estimate may differ based on the individual.
8. Non-cosmetic rhinoplasty procedures can be more complicated
While the majority of facial plastic surgeries on the nose are conducted for cosmetic reasons, male rhinoplasty may also be done to alleviate a deviated septum or to resolve sleeping or breathing issues. For this reason, it is critical for you to select a highly regarded, board-certified surgeon like Dr. Sadati, who is also an ear, nose, and throat (ENT) specialist.
You may also discover additional minor rhinoplasty side effects that are not listed here, and occur specifically because of your own conditional or structural makeup. On a more positive note, you may experience very few of these rhinoplasty side effects. Every person is different, and we treat each and every patient as such. What will be the same is the consistent planning, care, and comfort our team always aims to provide each time you walk through our doors. Start planning your male rhinoplasty procedure by contacting Dr. Kevin Sadati in Orange County in Southern California for your detailed Newport Beach plastic surgery consultation today.