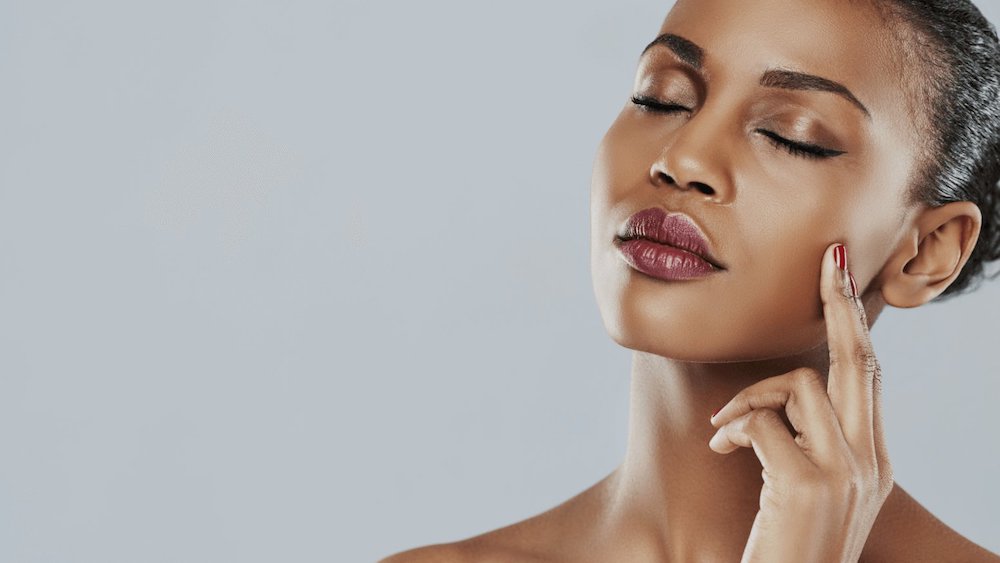 As one of the most sought-after cosmetic surgery procedures for men and women across the country, rhinoplasty – more commonly referred to as a nose job – can provide dramatic improvements in the look of a patient's nose. From size to shape to bumps and other imperfections, a nose job is a highly effective way to correct aesthetic flaws in your nose and ultimately enhance the overall look of your face.
Less widely known, however, are the incredible medical and functional benefits that a rhinoplasty can provide. In many cases, patients who pursue nose job surgery for cosmetic reasons actually end up enjoying additional unexpected benefits such as improved breathing and more restful sleep. Board-certified facial plastic and reconstructive surgeon Dr. Kevin Sadati is a leader in the field of rhinoplasty for Orange County patients seeking either an enhanced cosmetic appearance, improved breathing, or – in some cases – both.
To help better determine whether rhinoplasty may be right for you, it is important to first understand some of the basics about the procedure, what kind of results you can expect, and how a nose job can benefit you in more ways than one.
What is a rhinoplasty?
Rhinoplasty is most often performed as an invasive surgical procedure during which a qualified plastic surgeon will use a series of incisions and techniques to manipulate the inner and outer structures of the nose. During an open rhinoplasty, incisions are made both on the inside and the outside of the nose and nostrils, allowing the surgeon to make dramatic changes to the overall anatomy of and structure of the nose. A closed rhinoplasty – the more complex procedure – uses only incisions on the inside of the nose. Another variation of the nose job is a nonsurgical rhinoplasty. This technique is noninvasive, gives immediate results, and requires no downtime, all thanks to the use of injectable fillers for the purpose of changing the look and shape of the nose.
Regardless of which type of nose job you are considering, it is crucial that you select a highly experienced, qualified, and board-certified surgeon to perform the procedure. As one of the most prominent features of the face, which also happens to be made up of tiny, intricate, sensitive anatomical structures, operating on the nose is exceedingly complex and allows little to no margin for error. Dr. Sadati is a leader in the field of facial plastic surgery specifically and has successfully performed countless rhinoplasty procedures for Southern California patients.
What are the cosmetic benefits of rhinoplasty?
Arguably the most popular reason that patients elect to undergo rhinoplasty is to change the physical appearance of their nose. Some of the common cosmetic complaints that can be addressed through rhinoplasty include:
Nose is too large

Nose is too wide

Bump on bridge of nose

Hook on end of nose

Nostril size

Crooked nose

Upturned (pig) nose
Can rhinoplasty help me breathe better?
While the physical improvements that can be achieved through a nose job are astounding, equally significant are the quality of life and functional benefits that the procedure provides. One such benefit is improved breathing. Countless patients suffer from a condition called a deviated septum, which is an asymmetry or crookedness within the nose. This leads to one side of the nasal airway being much narrower than the other, producing restricted nasal airflow. A deviated septum can lead to discomfort in regular breathing, severe difficulty breathing during physical activity and sports, and interrupted sleep patterns. Through rhinoplasty, Dr. Sadati can correct a deviated septum and other nasal airway abnormalities, allowing patients to breathe more freely.
Other breathing issues, nasal issues, sinus issues, and even sleep apnea can also be treated and/or corrected through surgical rhinoplasty. The best way to find out how a nose job can improve your breathing is to be evaluated by expert facial plastic surgeon Dr. Kevin Sadati. During your initial one-on-one consultation, Dr. Sadati will take ample time to assess your case thoroughly, discuss your personal goals and concerns, answer all of your questions fully, explain your options and the procedure(s) in great detail, and ultimately recommend a plan of treatment to best fit your needs. Dr. Sadati and his team understand the significant emotional, financial, and physical investment that goes along with any cosmetic surgery procedure and will work with you every step of the way to ensure you have the best possible chance for a successful procedure, easy recovery, and ideal outcome.
What can I expect during and after rhinoplasty?
While the details of your surgery and recovery will vary based on your individual case, in general a rhinoplasty is performed under general anesthesia or sedation and can take between 1-3 hours. Following the surgery, it is imperative that you have a trusted friend or family member to drive you home and stay with you for at least 24-48 hours, as you will still be groggy from anesthesia and pain medicines. Patients can expect some discomfort, bruising, and swelling following rhinoplasty, all of which will improve gradually over the ensuing weeks and months. Full results from your rhinoplasty may take up to six months to be realized, though you will be back to your normal daily activities much sooner than that. Most importantly, it is crucial that you follow your doctor's postoperative instructions to give yourself the best chance for a quick and easy recovery and an ideal cosmetic and functional outcome.
How do I get started?
If you think rhinoplasty may be right for you, the first and most important step is to select a qualified and experienced plastic surgeon who is well-versed in all forms of rhinoplasty. Call our Newport Beach plastic surgery office to schedule your consultation with Dr. Kevin Sadati today, and learn more about how rhinoplasty can improve your breathing, enhance your appearance, and change your life.