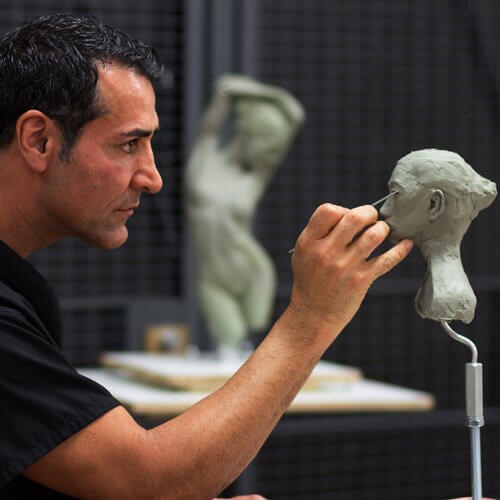 Artistry of
Facial Rejuvenation
---
A highly sought-after facial plastic surgeon, Dr. Kevin Sadati is renowned for his vast experience, expert surgical skills and stunningly beautiful yet natural cosmetic results.
Dr. Sadati continues to set himself apart from other facial plastic surgeons with his unique blend of surgical finesse and his passion for the arts. As a trained sculptor and painter, he combines his surgical understanding of human anatomy with his artistic eye to create harmonious, natural-looking results for each patient. This rare union of talents has earned him a high level of respect and esteem among peers and love and admiration from his patients. He has earned himself numerous titles, including "Best Cosmetic Surgeon" in Orange County by the OC Register and "Awarded Top Doctor" by RealSelf.com

Learn More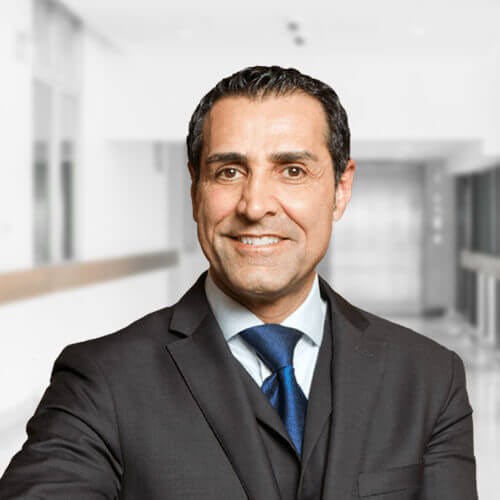 DR. KEVIN SADATI
Dr. Sadati is board certified in both facial plastic and reconstructive surgery. He is also accredited in otolaryngology/head and neck surgery by AOBOO and a diplomat for the American Board of Cosmetic Surgery. With his breadth of experience and thousands of cosmetic procedures performed, he has been involved in creating and certifying new techniques leading to clinical trials and fellow cosmetic surgeons adopting these procedures. Along with years of study and training, Dr. Sadati has experience as a painter and sculptor, which embodies his artistic eye and appreciation of aesthetic harmony. He believes that this is key to creating beautiful, natural-looking results in cosmetic surgery.
Dr. Sadati has been voted by his patients: " The Best Cosmetic Surgeon" in OC register 3 years in a row, " Top Plastic Surgeon in Orange County" in Locale magazine, and received " Best Overall Facial Rejuvenation" award at the national Aesthetic Show by his peers. He has appeared in "the Doctors" show on CBS.

Learn More
Reviews
10 stars if that was an option. My results are exactly what I wanted. I knew Dr. Sadati was my surgeon of choice at my first consultation. He spent time meticulously describing the pre, during, post events which made me believe he would be equally detailed and meticulous when it came to my procedure (neck and lower face lift, upper bleph). My healing was fast but I committed to ~everything~ that was suggested. I never needed a pain pill - not even a Tylenol.
Dr. Sadati knows what he is doing! I had a great experience. He explained exactly how he was going to perform the surgery & what to expect after. He is very confident, skilled, very kind and has the patient's best interest at heart. I will refer anyone who wants to have a surgery to him. His staff is also very well trained, great customer service and follow up.Thank you Dr. Sadati for a job well done!
I usually don't write reviews but I've been so pleased with Dr.Sadati and his wonderful staff that it was just a must to do so! I'd been wanting to get rid of my "dry prune" looking neck for a couple of years and as anyone would I went to 8 different renowned surgeons in the field in OC & LA! When I finally was ready to go for it, it was Dr. Sadati who was referred to me by a couple of other surgeons and he was the ONE that stood out the most! From my initial visit, I was impressed by his confidence in what he does and how knowledgeable he is in the field and also he was the only one that will do this surgery without completely putting you out, the surgery is done under local anesthesia!! I AM very hard to impress and an extreme perfectionist and I believe I met my match!! He totally understood and was so accommodating to the fact that I went in several times before my surgery to make sure everything is going to go the way I want! He and his staff are extremely kind, caring, and knowledgeable at what they do! I'm 3 weeks post my surgery and my incisions are almost completely healed! They also gave me a complimentary facial with the amazing Fernanda to help with inflammation which I used yesterday and I loved it! I also have to mention that I was very worried about him leaving a scar around my ears but I was telling a friend that Dr. Sadati is like the Chanel of Surgeons in terms of how beautiful he does his sutures!!! Just perfect!!! Thank you again, Dr. Sadati and staff
Dr. Sadati and his office staff are amazing! I had laser liposuction done in the neck area and I am so happy with my results. I feel rejuvenated and look 10 years younger. The moment you walk into this office you feel welcomed and comfortable. Everyone is so nice. Dr. Sadati is thorough, honest and down to earth. I went to 6 consultations and without a doubt, Dr. Sadati is the BEST for neck and face rejuvenation. I felt no pain during or after the procedure and healed exactly as described. I'm thrilled, and you will be too!
Love Suzanne! She knows her stuff! No up-selling from her! She is the best!! Trust her if she says you need it!!
4.9 Average Rating
547 Total Reviews