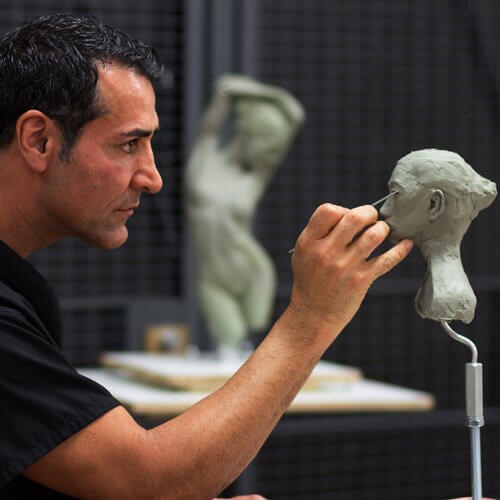 Artistry of
Facial Rejuvenation
---
A highly sought-after facial plastic surgeon, Dr. Kevin Sadati is renowned for his vast experience, expert surgical skills and stunningly beautiful yet natural cosmetic results.
Dr. Sadati continues to set himself apart from other facial plastic surgeons with his unique blend of surgical finesse and his passion for the arts. As a trained sculptor and painter, he combines his surgical understanding of human anatomy with his artistic eye to create harmonious, natural-looking results for each patient. This rare union of talents has earned him a high level of respect and esteem among peers and love and admiration from his patients. He has earned himself numerous titles, including "Best Cosmetic Surgeon" in Orange County by the OC Register and "Awarded Top Doctor" by RealSelf.com

Learn More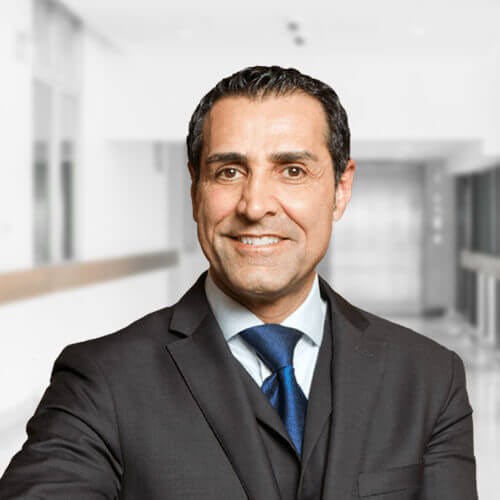 DR. KEVIN SADATI
Dr. Sadati is board certified in both facial plastic and reconstructive surgery. He is also accredited in otolaryngology/head and neck surgery by AOBOO and a diplomat for the American Board of Cosmetic Surgery. With his breadth of experience and thousands of cosmetic procedures performed, he has been involved in creating and certifying new techniques leading to clinical trials and fellow cosmetic surgeons adopting these procedures. Along with years of study and training, Dr. Sadati has experience as a painter and sculptor, which embodies his artistic eye and appreciation of aesthetic harmony. He believes that this is key to creating beautiful, natural-looking results in cosmetic surgery.
Dr. Sadati has been voted by his patients: " The Best Cosmetic Surgeon" in OC register 3 years in a row, " Top Plastic Surgeon in Orange County" in Locale magazine, and received " Best Overall Facial Rejuvenation" award at the national Aesthetic Show by his peers. He has appeared in "the Doctors" show on CBS.

Learn More
Reviews
10 stars if that was an option. My results are exactly what I wanted. I knew Dr. Sadati was my surgeon of choice at my first consultation. He spent time meticulously describing the pre, during, post events which made me believe he would be equally detailed and meticulous when it came to my procedure (neck and lower face lift, upper bleph). My healing was fast but I committed to ~everything~ that was suggested. I never needed a pain pill - not even a Tylenol.
This Experience has been life-changing! - Dr. Sadati is the epitome of professionalism and expertise. From the first consultation he makes you feel welcome with care and concern. All through the process up to surgery and beyond, he is compassionate and understanding of every question or issue. His work is superb, and, I believe, the best I've seen in others and experienced in myself.
Fernanda is THE go-to skin therapist if you are looking for RESULTS! I actually found her through Yelp a few years ago when she was at another location and followed her to the Gallery of Cosmetic Surgery.  Not only is she super friendly, but she makes you feel extremely comfortable and actually listens to your skin care concerns.  As a successful licensed esthetician, I'm sure she can look at someone's skin and see right away where they might need some improvement.  However, she makes sure that she is on the same page as her client and addresses what the client wants.  For example, I personally want to tackle my hyperpigmentation but I know I have some congestion, blemishes, and other skin issues.  Since I have communicated this with her, my treatments are always focused around my pigmentation but because Fernanda has so much skill and knowledge, she can address all my other skin concerns (that are lower on my priority list) all at the same time.  I leave feeling like I got what I wanted PLUS more! She also makes it a point not to push retail on you so when she suggests a product, she really stands by it.  I trust all her recommendations and they've all worked out great for me so far. The other great thing about her working at the Gallery was she introduced me to Suzanne, who is by far the best at Botox! I definitely would recommend Fernanda if you are looking for a result-oriented skin treatment!
Best Facelift Surgeon in Orange County by Far! - I want to express my total satisfaction with the Gallery of Cosmetic Surgery. All of the staff, from the receptionist to the nurses and especially Dr. Sadati himself were courteous, professional and made me feel as if I were the most important patient of the day. Their holistic approach to treating my mind as well as my body alleviated my fears. I am so delighted with the results of my face,...
I go to Fernanda at the gallery of cosmetics for facials and she is the absolute best. Always leaves my skins feeling refreshed and clean and the results have proven her to be the best. My acne cleared up within a month of going and I can't thank her enough. I would definitely recommend her to anyone. Regardless of with acne or without. The facials are amazing and will leave you feeling like a million dollars every time!
4.9 Average Rating
564 Total Reviews