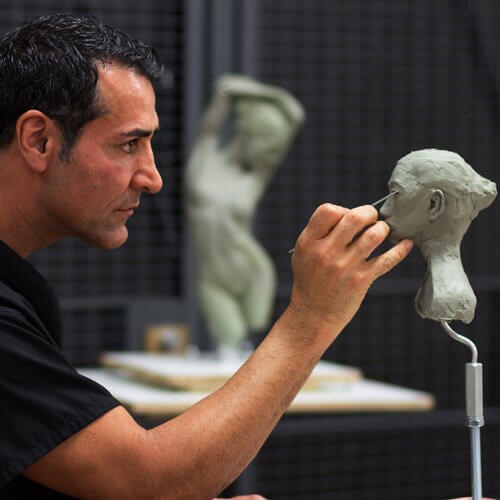 Artistry of
Facial Rejuvenation
---
A highly sought-after facial plastic surgeon, Dr. Kevin Sadati is renowned for his vast experience, expert surgical skills and stunningly beautiful yet natural cosmetic results.
Dr. Sadati continues to set himself apart from other facial plastic surgeons with his unique blend of surgical finesse and his passion for the arts. As a trained sculptor and painter, he combines his surgical understanding of human anatomy with his artistic eye to create harmonious, natural-looking results for each patient. This rare union of talents has earned him a high level of respect and esteem among peers and love and admiration from his patients. He has earned himself numerous titles, including "Best Cosmetic Surgeon" in Orange County by the OC Register and "Awarded Top Doctor" by RealSelf.com

Learn More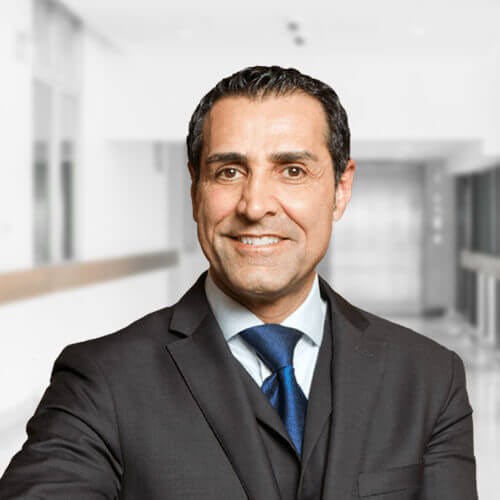 DR. KEVIN SADATI
Dr. Sadati is board certified in both facial plastic and reconstructive surgery. He is also accredited in otolaryngology/head and neck surgery by AOBOO and a diplomat for the American Board of Cosmetic Surgery. With his breadth of experience and thousands of cosmetic procedures performed, he has been involved in creating and certifying new techniques leading to clinical trials and fellow cosmetic surgeons adopting these procedures. Along with years of study and training, Dr. Sadati has experience as a painter and sculptor, which embodies his artistic eye and appreciation of aesthetic harmony. He believes that this is key to creating beautiful, natural-looking results in cosmetic surgery.
Dr. Sadati has been voted by his patients: " The Best Cosmetic Surgeon" in OC register 3 years in a row, " Top Plastic Surgeon in Orange County" in Locale magazine, and received " Best Overall Facial Rejuvenation" award at the national Aesthetic Show by his peers. He has appeared in "the Doctors" show on CBS.

Learn More
Reviews
10 stars if that was an option. My results are exactly what I wanted. I knew Dr. Sadati was my surgeon of choice at my first consultation. He spent time meticulously describing the pre, during, post events which made me believe he would be equally detailed and meticulous when it came to my procedure (neck and lower face lift, upper bleph). My healing was fast but I committed to ~everything~ that was suggested. I never needed a pain pill - not even a Tylenol.
I am one Happy Woman!  I interviewed Dr.Sadati in September of 2016 .Dr.Sadati was one of four doctors I interviewed..What impressed me the most about Dr Sadati was his ability to see exactly what I needed plus his credentials.....He is a highly qualified surgeonwith an artist eye. He won't recommend things you don't need like the other Doctors I interviewed.....When I ask for additional procedures that I was told I needed he said it wasn't something he felt I needed....( boy was he right!) Dr.Sadati it an amazing surgeon. My only regret is I didn't do it sooner...I had a neck and lower facelift and my upper eyes done. I am 67yrs old and have never felt better about myself. I don't look different,just a much better version of myself...I couldn't be happierOne of the best things about all of this is no general anesthesia, just a local...My recovery was painless and fast.Thank you Dr.Sadati and all your wonderful staff.If you are looking for a GREAT plastic surgeon Dr.Sadati is your guy...He really is amazing...CP
Love it, love it, love it!! Wondered why I waited & worried! Dr. Sadati is THE best!! I found him listed in New Beauty magazine . I had 4 other consultations , Dr. Sadati was my 5th! husband accompanied me for unbiased opinion. We both chose Dr.Sadati for his thoroughness and expertise. 3rd day I only needed Tylenol! I had a lower face and neck lift, brow lift and under eye laser Now I look like I feel not OLD! Minor problem on one side; Dr. S. promptly remedied!
I have recommended Dr. Sadati to family & friends & will continue to do so.
Two weeks ago I had Septoplasty and Revision Rhinoplasty with Dr. Sadati.. After interviewing 5 doctors in the area, I selected Dr. Sadati because I felt he would be the best surgeon for this delicate, two part, complicated procedure..I was right. My nose, now, not only functions well, it looks great too. Dr. Sadati listened to all of my concerns intently and set out to deliver the goals we had discussed. I couldn't be happier.
4.9 Average Rating
533 Total Reviews