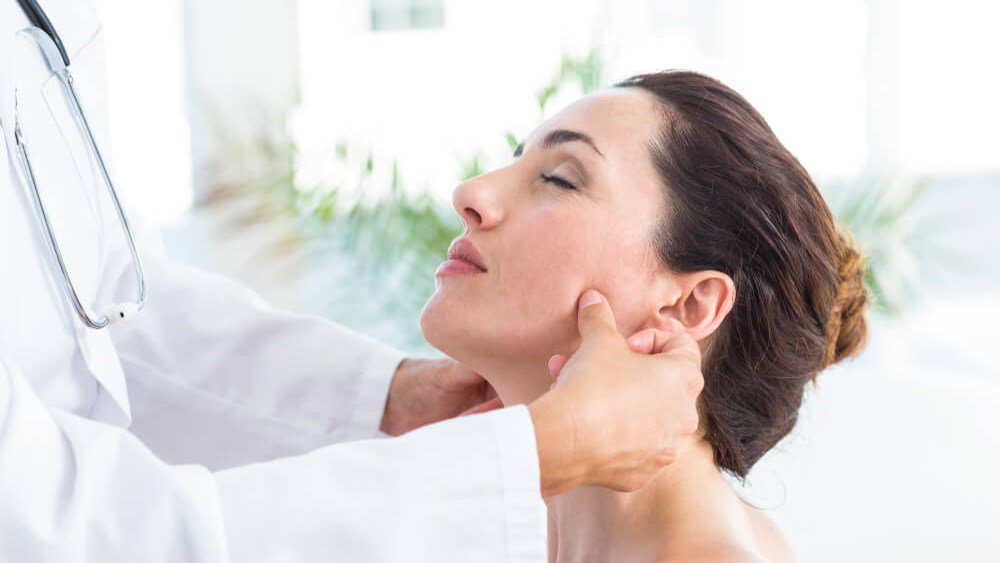 Do you want smoother, younger-looking skin? Are you tired of looking in the mirror and seeing wrinkles and sagging skin? With facelift surgery, women and men can look years younger. But is this surgical facial rejuvenation right for you? While there is no perfect timeline on when to consider a facelift, it is one of the most popular cosmetic surgeries performed today. In the past, it had earned a reputation for making patients look frozen, expressionless, or overstretched. However, thanks to advancements in technology and surgical experts like award-winning, board-certified Newport Beach facial plastic surgeon, Dr. Kevin Sadati, modern-day facelifts are providing stunning, natural-looking results.
Dr. Kevin Sadati can customize each facelift to accommodate a patient's unique aesthetic needs. Patients can choose from a mini facelift, lower facelift, neck lift, or a traditional facelift to banish signs of aging skin. So, are you an ideal candidate? Here is an in-depth look at that question and how this restorative face tightening surgery may just be the right option for you.
What is the best age to have a facelift?
In general, facelift procedures are effective at correcting and addressing patients' concerns, such as skin laxity beneath the chin, sagging skin in the mid-face area, and drooping jowls. Deep-set wrinkles or skin folds under the eyes or in other areas may also be improved. There is no exact age timeline on when patients should undergo a facelift procedure. Men and women between the ages of 40-60 whose skin has retained a good amount of elasticity are generally excellent candidates for this procedure. Conversely, some patients in their 30s or 40s may consider a mini facelift, as a preventative measure to tackle the early signs of aging skin. Every patient has their own aesthetic needs which can be determined by a variety of concerns, including:
Genetics
Age
Ethnicity
Stress levels
Sun exposure
Can a facelift stop me from aging?
In the battle against aging skin, a facelift can be a powerful cosmetic tool. However, as with any type of elective procedure, patients must be able to set and maintain realistic expectations for their facial rejuvenation surgery, as it cannot stop the natural aging process. It may be necessary for patients to opt for touch-up cosmetic treatments to help maintain their rejuvenated results. For example, a mini facelift later down the line can be considered to correct any minor issues that have come up with getting older. Dr. Sadati will work closely with each of his patients to determine the right treatments to improve sagging skin, smooth out wrinkles, and eliminate those pesky signs of age.
Who is the ideal candidate for skin tightening surgery?
Regardless of age, ideal candidates for this type of skin tightening surgery are adults who are healthy and don't smoke, and who have realistic expectations for this type of elective procedure. Good health is the main factor to ensure a smooth recovery and reduce the risk of any complications. The primary goal for any kind of facelift procedure is to remove loose, sagging skin and reposition the underlying muscles or facial tissue to restore a more youthful appearance. Patients usually undergo this face surgery to look better. Dr. Sadati uses proven surgical techniques designed to give his patients a younger-looking appearance with natural-looking results. In addition, Dr. Sadati performs all his surgical procedures at his on-site, accredited facility. His team of highly-trained medical assistants and nurses provide the utmost care and professional atmosphere for every patient.
Dr. Kevin Sadati is a highly regarded board-certified facial plastic surgeon and has performed thousands of facelift surgeries for both women and men throughout the Orange County and Newport Beach, CA areas. He has made several appearances on various media outlets across the country as a surgical expert in his field. Dr. Sadati has also pioneered the "Natural Facelift" technique, offering ideal candidates an anti-aging option without the standard recovery time needed with a traditional facelift.
If you are interested in skin tightening surgery or just want to look years younger, then we invite you to contact our office today and schedule a one-on-one consultation with our facial plastic surgeon, Dr. Kevin Sadati. You can also visit our office via private video chat from the comfort of your own home with an online consultation.