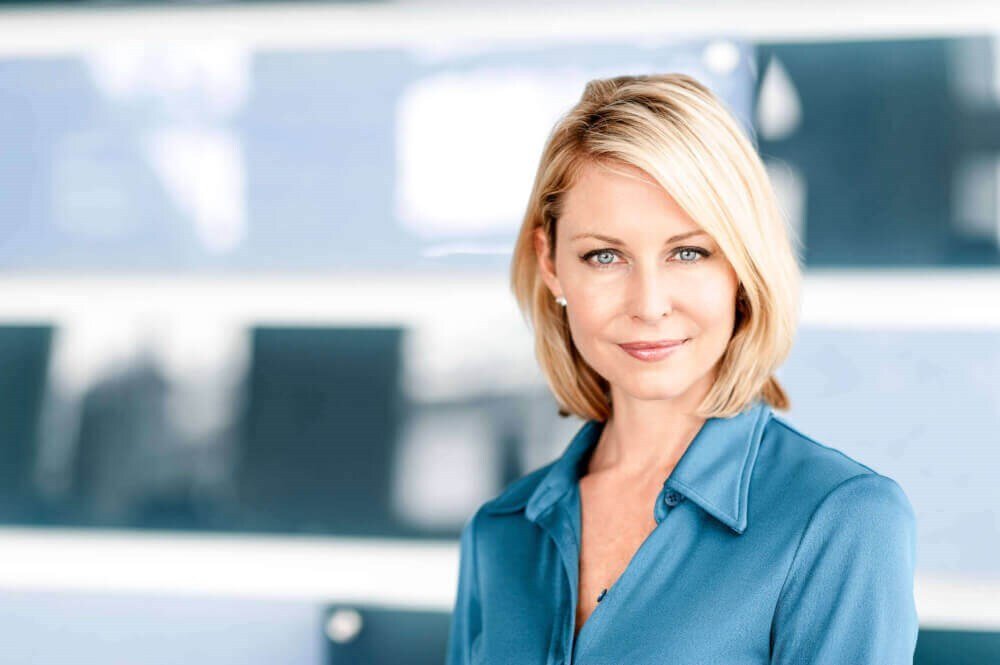 Different options for different types of needs…
Everyone's face is unique. Everyone struggles with the natural process of aging. Everyone wants to find a solution to looking younger. With several ways to rejuvenate your face either with surgery or nonsurgical treatments, it can be overwhelming to know what you may need and what will work. Patients considering a facelift to take years off their appearance typically want to know: what can they do to get their desired end results and are there any other options to try first before a facelift?
It starts by finding an excellent, board-certified plastic surgeon who not only understands the facial anatomy, but is highly-trained and has done an extensive amount of facelifts each year. Dr. Kevin Sadati is a board-certified facial plastic surgeon in the Orange County area. He is one of the leading experts in facial rejuvenation. He has helped countless women and men get amazing, natural-looking results by using advanced methods, the latest technologies, and his own unique experience. If you are considering a facelift, let us give you some helpful information to focus your decision on what option is right for you!
Facelift breakdown
A facelift, also known as a rhytidectomy, is a cosmetic surgery that removes visible signs of aging on the face and neck. Facelift goal is to rejuvenate the face, not changing it to a different face. As we age, the skin on our face breaks down due to a loss of collagen and elasticity. Loose, sagging skin begins to take over in the form of wrinkles or lines as skin gets thinner and loses facial fat causing it to be less dense. Factors such as gravity, sun damage, genetics, and stress all weigh in on how your face will age over time. Restorative surgery, in the form of a facelift, can help take years off your appearance.
Who can benefit from a facelift?
Youthful contours in the face begin to diminish as we age. Starting in our 30's, skin begins to change as our bodies production of collagen diminishes. Women and men alike begin looking into options like non-invasive treatments such as BOTOX or dermal fillers, to get a more youthful glow. But as we get older (40+ years), a more substantial option like a facelift may be deemed necessary to reduce the signs of aging. With today's advancements in medical technology and highly skilled Orange County area plastic surgeons, like Dr. Kevin Sadati, facelift procedures have been improved to provide a quicker recovery and a more natural-looking result that lasts longer. If you are a healthy, non-smoking individual with realistic expectations then you could benefit from considering a facelift.
A facelift tailored to your needs
If you are considering a facelift, there are varying types that can be customized to each patient's needs. As we discussed earlier, everyone has a face unique to them. Everyone's face ages at its own pace. With surgical advancements today, there are now different types of options to fit what a patient may need. A patient may benefit from just a mini facelift that is less invasive and requires less recovery time than a traditional full facelift. A patient may just need a specific area of tightening or lifted such as the brow or forehead area or an eyelid lift, to name a few. Whether you need a specific area or possibly an entire facelift, Dr. Kevin Sadati will examine your facial needs, skin tone, and contours during a consultation to determine the most effective facelift approach for you.
Because of the unique anatomy that varies from patient to patient, a surgeon must also be able to vary their approach. Dr. Sadati's artistic background of studying sculpting allows him to utilize his artistic talent along with his expert surgical skill to create incredible "non-surgical-looking" results that are unique to each of his patients.
Understand your expectations
Looking in the mirror, can you identify the areas of your face you would like to improve? Having a realistic mindset of what you want prior to surgery can offer the best end results. Knowing what areas you want to target, in order to discuss with the surgeon, are key to being on the same page. Going in with a clear picture of what you want will only help you identify the type of facelift you may need.
Prepare yourself for post-surgery success
It is often described that recovery from a facelift or type of facelift surgery looks worse than it feels. Aside from the normal bruising and swelling, that occurs post surgery, the pain is quite minimal. As with all surgery you should have someone help you for the first 24 hours. The first week is about healing and taking it easy with light activity, such as walking. Visible results, showing your new look, will appear at 2-3 weeks. You can usually resume most extraneous activities at 4-5 weeks.
Considering all options first
There are a number of non-surgical ways to temporarily improve your appearance. Orange County men and women often turn to the non-surgical market first before considering a surgical facelift. One of the main attractions to non-invasive facial rejuvenation options is they can be quick and easy with little to no downtime. Options like laser treatments, chemical peels, microneedling, Vivace with radiofrequency, and Profound RF are all different ways to rejuvenate your appearance but the big hitters to temporarily eliminate the signs of aging where wrinkles and lines are concerned are dermal fillers like Juvéderm or smoothing out lines and wrinkles with BOTOX. Some patients even turn to the liquid facelift, combining multiple treatments, as a first step before considering a facelift.
If you live in the Orange County or Southern California area and want to take years off your appearance by removing sagging skin and facial wrinkles then considering a facelift may be your answer. A board-certified facial plastic surgeon, Dr. Kevin Sadati of the Orange County/LA area has over a decade of experience and is considered an expert in cosmetic facial surgery. Dr. Sadati provides his patients with stunning, natural-looking results and is the reason why his patients continue to recommend him again and again. Call or schedule your Newport Beach plastic surgery consultation with Dr. Sadati today.