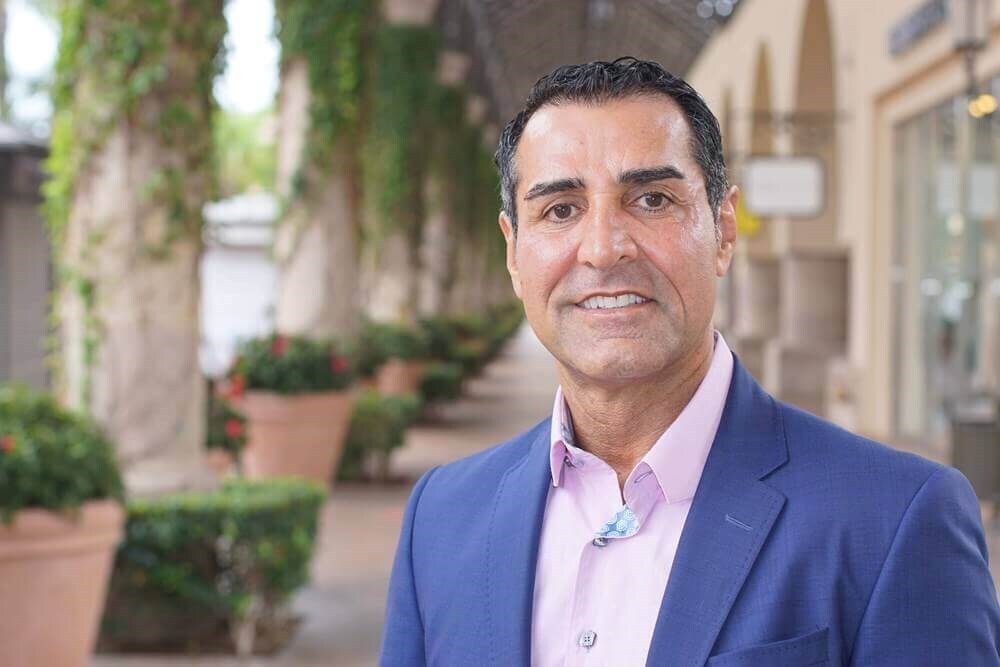 Rhinoplasty surgery is a very individualized procedure. No two noses are the same which makes rhinoplasty surgery one of the most complex surgical procedures. Due to that factor, it is not uncommon for an initial rhinoplasty procedure to need a revision either due to poor surgical quality or a patient being unhappy with the results. Rhinoplasty revisions are typically performed to improve the look or function of a patient's nose and having the right plastic surgeon the second time around if needed, is crucial to get the results you want.
Dr. Kevin Sadati is a board-certified and highly regarded facial plastic surgeon in the Orange County area. With over a decade of experience, Dr. Sadati has helped countless patients get natural-looking, beautiful results with their rhinoplasty procedures. He is also a leading expert on revision rhinoplasty procedures with his extensive medical, surgical, and creative background as a studied sculptor. Dr. Sadati understands the emotional toll a revision surgery can bring upon individuals who didn't get the results they wanted the first time around. Revision rhinoplasty surgery is even more complex than the initial procedure, so finding the right surgeon is imperative. Here are some helpful guidelines and questions to ask when seeking out a surgeon to perform a revision rhinoplasty so that you can obtain the results you wanted in the first place.
Common reasons for a rhinoplasty procedure
The main goal of a rhinoplasty procedure is to transform the nose for cosmetic reasons. In some cases, it may be a medical necessity for individuals dealing with breathing issues. Most patients in the Orange County/LA area are looking to undergo rhinoplasty surgery to create a cosmetic balance between their nose and the other features of their face. A person's nose is the central focus on their face and only facial feature that has a 3-D dimensional shape to it. Rhinoplasty surgery can help an individual feel more confident with how their nose looks, or from a medical standpoint, more comfortable with how it functions. Revision rhinoplasty procedures come into play when the initial rhinoplasty surgery falls short on what a patient wants aesthetically or needs medically.
Seeking help with a rhinoplasty revision procedure
The main goal of a rhinoplasty revision surgery is to provide patients with a cosmetic solution or medical correction to their initial procedure. Rhinoplasty surgery is highly complex and one of the most difficult surgical procedures performed due to its small target area, 3-D dimensional shape, and intricate anatomy that makes up the nose structure. Revisions are often needed to give patients the cosmetic look they really wanted, correct poor surgical quality the first time around, or medically improve how the nose functions. Rhinoplasty revisions with an experienced, board-certified plastic surgeon like Dr. Sadati can ensure the best possible outcome the second time around.
3 questions to ask when needing a revision rhinoplasty procedure
1. Is the plastic surgeon board-certified? Are they a member of the American Board of Otolaryngology, American Board of Plastic Surgery?
Dr. Sadati is board-certified and a member of both associations. He is also an ENT (ear, nose and throat specialist), as well as a studied sculptor and painter. Dr. Sadati's extensive medical background, as well as creative studies, have allowed him to provide patients with beautiful, natural-looking results. His revision rhinoplasty procedures are no exception.
2. What surgical technique or strategy is needed for my revision procedure?
Any qualified, board-certified plastic surgeon will provide a detailed surgical plan on what they foresee is needed for your revision procedure. Dr. Sadati is well-known for his caring demeanor and attention to detail by listening to what his patients really need. After a thorough examination and discussion to gain further insight, Dr. Sadati will give a detailed surgical plan in order to ensure his patients feel comfortable and more at ease with their revision procedure.
3. What revision results can I expect?
An experienced plastic surgeon in the Orange County/LA area should not only have an extensive background with rhinoplasty procedures but also be an expert with revision procedures. This complex, surgical procedure is commonly more difficult the 2nd or 3rd time around. A qualified plastic surgeon who regularly performs rhinoplasty procedures, like Dr. Sadati, will give each patient a detailed description on what they can expect for their surgical outcome. Ask to see before and after photos of actual patients who have undergone revision rhinoplasty. This will give you a better idea of what kind of experience a plastic surgeon has with this procedure and how successful their revision rhinoplasty results were for actual patients.
It is extremely important to find the right plastic surgeon for any type of cosmetic surgery, especially rhinoplasty procedures. While rhinoplasty revisions are not uncommon, it is essential to find a plastic surgeon with the right credentials and experience in rhinoplasty/revision rhinoplasty procedures along with a high level of trust that he or she will deliver the right results. Whether you are cosmetically unhappy with your first rhinoplasty results or are still dealing with issues from a medical issue such as a deviated septum, putting yourself in the right surgical hands the second time around can make all the difference.
With more than a decade of experience in the field of facial plastic and reconstructive surgery, Dr. Kevin Sadati is one of the most sought-after facial plastic surgeons in the Orange County/LA area. He has been voted the "Best Cosmetic Surgeon of Orange County" and has been a recurring guest expert on the syndicated TV show The Doctors. Dr. Sadati has helped countless men and women with their rhinoplasty and revision rhinoplasty procedures. If you are in need of a revision rhinoplasty procedure to reshape or enhance your nose or correct a medical issue that is keeping you from breathing freely, then please call our Newport Beach plastic surgery center to schedule a consultation with Dr. Sadati today.