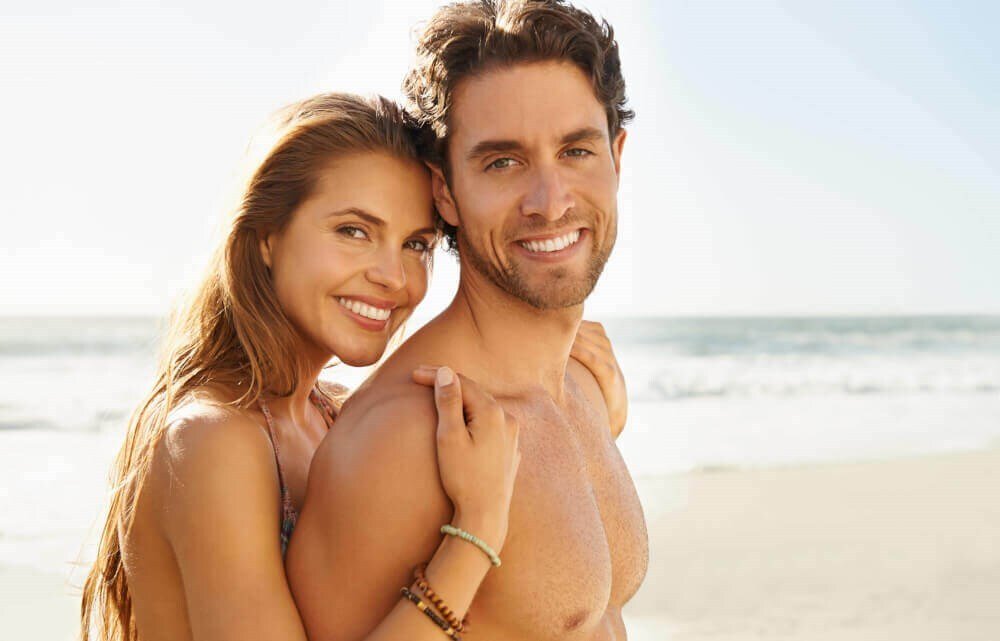 A facelift procedure can restore and revitalize a person's appearance. More women and a growing number of men are turning to facelift procedures to not only look younger but feel younger. A facelift can remove factors like sagging skin or deep wrinkles as well as "lift" the overall appearance of a person's face to give them a more youthful look. There are other treatments that can be done in conjunction with a facelift such as an eye lift, facial fat grafting (also known as fat transfer), and laser skin resurfacing, all of which can give a patient amazing results.
Board-certified plastic surgeon, Dr. Kevin Sadati, is a well-known Newport Beach facelift surgeon in the Orange County/Southern California area. A leading expert in facial cosmetic procedures, he is also a trained sculptor and painter which gives him that creative touch to create beautiful, natural-looking results for women and men in Southern California. Dr. Sadati can help determine if adding in one or all three of these additional treatments along with your facelift procedure will help you put your best face forward.
Let's take a look at three common procedures and how they can enhance facelift results for men and women in Orange County to help them regain that youthful appearance once more.
The uplifting truth about a facelift
A facelift can help both men and women in the Orange County area take years, if not decades, off their appearance. Unfortunately, no one is excluded from the aging process but there are ways to make it less apparent. As we age, the face is typically the first place we notice those signs of getting older. Sagging skin, deep wrinkles or folds, and loss of volume in the cheeks are all typical factors of aging skin. Exposure to sun, higher levels of stress, and even your own lifestyle can affect how your face ages. Facial rejuvenation procedures like a facelift are becoming more popular and now there are other treatments to add to this procedure to look even younger.
Why would you need other treatments with a facelift?
Consulting with a board-certified plastic surgeon like Dr. Sadati will give patients in Southern California a better understanding of all the cosmetic options available and what will be needed to give a patient the best results. Here is a look at three of the most common treatments done in conjunction with a facelift.
Laser skin resurfacing
Laser skin resurfacing, also known as LSR, is an extremely powerful tool when done in conjunction with a facelift. A facelift addresses a patient's skin quantity by removing excess, sagging skin. Laser skin resurfacing addresses a patient's skin quality. If a patient has sun spots or sun damage, they don't want to undergo a facelift to create a tighter, more youthful face with skin that still looks unhealthy.
Laser skin resurfacing removes the outer layer of skin and heats the underlying layer to stimulate the growth of new collagen fiber. A nonsurgical facial rejuvenation treatment, laser skin resurfacing can renew the entire facial area while a facelift can restore a more youthful appearance. Both of these procedures are a common duo in facial rejuvenation.
Facial fat transfer
Facial fat grafting is a common technique used to restore loss of volume to the face by utilizing a person's own fat extracted via liposuction from other areas like the stomach or thighs. Besides sagging skin and wrinkles, volume loss to the face increases as a person gets older. As we age, our body produces less collagen which is the agent that gives our skin that plump appearance. Fat grafting or transferring can help restore volume in the cheeks, around the eyes, or in the jawline where volume loss is more prevalent. The procedure is very tedious and precise, similar to sculpting. When done in conjunction with a facelift, a patient can have an overall tighter, fuller appearance.
Blepharoplasty
The eyes are one of the first places that most people notice the signs of aging. Blepharoplasty, also known as an eyelift, is commonly done along with a facelift procedure. As we age, the muscle tone in the eye area becomes thinner and weaker. The loss of collagen production makes the eyelids and surrounding areas start to loosen. Eyelids begin to droop, and more wrinkles appear, which are known as "crow's feet". An eyelift can remove those fine lines or wrinkles as well as reduce any puffiness. It can have a dramatic effect on making patients look more alert and awake.
A facelift along with these other cosmetic treatments can help reverse the signs of aging in men and women throughout Orange County and Southern California. While a facelift focuses on tightening loose skin and improving the appearance of wrinkles, it can't restore volume or remove sun damage. If a patient needs to address aging skin by removing sun spots or have fat transferred to certain areas along with a facelift, then a qualified, board-certified facial plastic surgeon like Dr. Sadati is key in helping to determine what other steps need to be taken to give patients the best facelift results.
Dr. Kevin Sadati is a leading expert in facelift procedures, being named "Best Cosmetic Surgeon in Orange County" several years in a row. He has over a decade of surgical experience and has provided countless patients with stunning facelift results. He will use his surgical expertise and creative artistic talent to determine what combination of cosmetic treatments you may need to give your face an overall rejuvenated appearance. If you live in the Orange County area and are considering a facelift, then we invite you to call or schedule a Newport Beach Plastic Surgery consultation with Dr. Sadati today.