Teen rhinoplasty is a surgical procedure that alters the size, width, and shape of the nose for those between the ages of 15 – 19. At the Gallery of Cosmetic Surgery, we believe there are great benefits in undergoing a rhinoplasty at a young age. A nose job in the teen years may help the healing process since the skin is more flexible and tissue renews itself more easily. Rhinoplasty in Orange County, CA is a common cosmetic procedure performed on American teens. In fact, teen cosmetic surgery reached more than 38,000 procedures in 2008. If you are a teenager considering a procedure or a concerned parent, we invite you for a complimentary consultation session with our plastic surgeon, Dr. Kevin Sadati. During the consultation, you will learn about various cosmetic options and can ask any questions to ease your mind.
Dr. Sadati will examine the internal and external structures of your nose. In addition, he will take a close look at your facial structure and the quality of your skin. This allows him to create a surgical plan that will create a natural and beautiful look while the breathing function will improve.
Rhinoplasty can be complex surgery for a number of reasons. First of all, the anatomy of the nose is complex. The surgeon must alter cartilage and bone in a way that preserves the structure of the nose, creates an aesthetically pleasing result, and does not impede airflow. These anatomical and aesthetic challenges make rhinoplasty one of the most complex surgeries performed by facial plastic surgeons.
Secondly, rhinoplasty patients have often hated their nose for a long time. Their goal is to dramatically reduce the size of their nose – often to a degree that will not harmonize with their other facial features. Dr. Sadati has to explain that subtle changes are often best and that cute "button noses" do not suit every face. The ideal nose for you is determined by your facial structure, your gender, your ethnicity, your personality and your goals. During the comprehensive consultation he will help you to determine best options for you.
Finally, some patients may have blamed their low self-esteem entirely to their nose. As a result, they expect that their rhinoplasty will fix every area of their life. Unfortunately, this is not true and patients must have realistic expectations for the outcome of their surgery.
Teen Rhinoplasty Reviews
"Dr Sadati's office is very pleasant and extremely accommodating. - I went to Dr Satadi on a referral from another Doctor. I have had problems breathing since I was a young girl. I had been to other Doctors who said th ..."
- Anonymous /
Vitals /
Jun 09, 2016
"Caring Doctor to improve my breathing and appearance - Doctor Sadati improved the look of my nose, and improved my breathing."
- Anonymous /
Vitals /
May 24, 2016
"It has been a little over a year now since I have had surgery to remove the rhinophyma tumor that was plaguing my nose and my self esteem. I can't say how thankful I am to Dr. Sadati and his wonderful staff for helping me through the process every step of the way. I am beyond pleased with the results of my surgery. I would highly recommend Dr. Sadati for any of your plastic surgery needs."
- S.S. /
Yelp /
May 26, 2014
"Doctor Sadati and his staff were amazing! I researched so many doctors and he made me feel so comfortable. He knows what hes talking about and love that i can breathe now. I only thought my breathing would improve, but to my surprise, I sleep like a baby. My sleep has improved so much! Thank you Dr. Sadati and to you loving staff."
- G.M. /
Google /
Oct 14, 2016
"Let me tell you, I am in the industry myself and have worked with numerous doctors. I know a good doctor when I see one and Dr. Sadati is the best! Upon your consultation with Dr. Sadati you will immediately be impressed, he is extremely gracious and is a true artist who takes his work very seriously. It is very clear that every patient is a canvas of his work. Himself & his staff are very professional and friendly, I would recommend him to ANYONE looking to have work done. I am very pleased!!"
- M.G. /
Healthgrades /
Sep 13, 2016
Previous
Next
AVERAGE PROCEDURES PERFORMED
From 1997 to 2014 the American Society for Aesthetic Plastic Surgery (ASAPS) has compiled data from board plastic surgeons and otolaryngologists to compare what the national average is for each cosmetic procedure.
Over the past ten years, Dr. Kevin Sadati himself has compiled averages, which reflect him to be well above these national averages.

Dr. Kevin Sadati is one of the leading facial plastic surgeons in southern California who provides comprehensive consultations and computer imaging to help teenagers and their parents understand both the functional and cosmetic aspects of nasal surgery. He will address parents' concerns regarding the safety and the surgical risks, as well as the teen's desired outcome. As every teen is different, the surgical technique will vary. Dr. Sadati commonly uses an open or closed method, which he can discuss further during the initial consult. The technique used will be dependent on the complexity of alterations that are needed and desired.
Open Rhinoplasty
Making a small incision under the nose and slightly lifting the skin over the nasal structure, the Dr. Sadati can view the underlying anatomy of the nose. This makes it easier to create the desired precise shape because the plastic surgeon can see the cartilage and bone being altered. Revision rhinoplasties are always performed using the open method.
The downside of an open rhinoplasty is that it takes slightly longer time than a closed rhinoplasty to perform. It also requires a more extensive surgical dissection of the nasal structures for precision framework, which may create prolonged swelling. To create stable structural support, the surgeon can add additional cartilage graft. Overall, an open rhinoplasty provides an excellent and stable result for patients.
Closed Rhinoplasty
Also known as an endonasal rhinoplasty is an older surgical technique, a closed rhinoplasty means that all the incisions are made inside the nose. While this sounds ideal, the reality is that a closed rhinoplasty is a very difficult procedure to perform because the surgeon cannot physically see the nasal anatomy. It is similar for a mechanic to fix the engine without lifting the hood and fixing it by feeling under the hood. A closed rhinoplasty takes less time to perform than an open rhinoplasty and can have excellent results if performed by a specialized, highly trained plastic surgeon, like Dr. Sadati.
During teen rhinoplasty, an open or closed method will be used to make the desired changes. After surgery, incisions will be closed and a split will be gently placed over the nose. You will wake from surgery wearing an external nasal splint. This is required for recovery and must be worn for six days in order to protect your delicate nose. (Despite what you may have heard, we do not pack inside of your nose as a part of the recovery process. This is an antiquated technique that we have not used for more than ten years.) Typically optimal results are evident within 10 – 12 months.
The average recovery for a rhinoplasty is four to eight days. Post-operative healing depends on the complexity of the surgery and how well you follow your post-operative instructions. We strongly recommend that you avoid any strenuous activity during your recovery so that you don't cause additional bleeding and swelling. Allow yourself time to rest and recover from surgery!
Many of the requests for rhinoplasty procedures in Orange County that fall within the teenage demographic are girls. We encourage teens to wait until the nose reaches adult size, typically age 15 or 16 for girls and 17 for boys. Of course, each person develops differently and whether or not your teen is ready will depend heavily on what is discovered during the consultation. Any elective or corrective procedure is a big decision and in order to move forward, parent consent is mandatory.
Choosing to receive a nose job during the teenage years can actually be a better choice than receiving the procedure later on in adulthood. A teenager's skin has more flexibility and accepts reshaping and restructuring more effectively. As an adult, rhinoplasty surgery can be slightly more difficult to endure. Deciding on a rhinoplasty procedure during your teenage years is a smart idea to receive optimal results and quicker recovery times. The teen years are perhaps the most significant time in terms of forming self-esteem and body image. Social pressure is extremely high in peer circles and many teens might feel uncomfortable with their looks, which may lead to complexes that accompany them into adulthood.
It is human nature to compare ourselves to others and to solicit feedback on our progress. Unfortunately, the input of family and friends can create emotional turmoil during your recovery. Please trust Dr. Sadati's evaluation of your progress. He has conducted thousands of surgeries in Orange County and will advise you what to expect.
In the days after surgery, some patients question their decision to undergo rhinoplasty. This is not unusual.
It can be traumatic to experience the incisions and swelling that occur following rhinoplasty. If you're feeling overwhelmed, remember that you are in the early phases of recovery and this feeling will pass. Second-guessing your surgery is normal. These thoughts generally disappear within a few days as the healing occurs. Remember that you've entrusted your nose to a highly skilled plastic surgeon with many years of experience. After the incisions heal and the swelling subsides, you will feel wonderful!
Cost of Teen Rhinoplasty?
While insurance will not pay for cosmetic surgery, they do provide coverage for medically required nasal surgery. Our office is happy to discuss insurance coverage and to answer your questions. A personalized cost estimate will be provided as part of your consultation with Dr. Sadati in our Orange County office.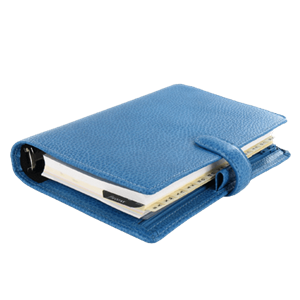 Plan Your Procedure
Recovery Time

1 week

Average Procedure Time

2-3 hours

Post-op Follow-up

1 week, 2 months

Procedure Recovery Location

Out Patient
Contact Us
Related Procedures