Cosmetic nose surgery (rhinoplasty) is an aesthetic procedure performed to change the appearance of the nose. Furthermore, it can help correct functionality in some patients. Board-certified facial plastic surgeon Dr. Kevin Sadati is an experienced cosmetic facial surgeon who offers rhinoplasty for men, women, and teens in the Orange County community, taking a conservative and artistic approach to creating the most natural-looking outcomes. Although rhinoplasty consists of delicate changes, results tend to be quite dramatic. This surgery, performed in Newport Beach, CA, can make a nose look smaller in size or enhance a nose that is large, protrudes outward, or is of an irregular shape. The goal is to achieve a more aesthetically appealing nose that meets your goals and functions well. Learn more about rhinoplasty below and then contact Dr. Kevin Sadati to schedule your consultation.
Reviews
"10 stars if that was an option. My results are exactly what I wanted. I knew Dr. Sadati was my surgeon of choice at my first consultation. He spent time meticulously describing the pre, during, post events which made me believe he would be equally detailed and meticulous when it came to my procedure (neck and lower face lift, upper bleph). My healing was fast but I committed to ~everything~ that was suggested. I never needed a pain pill - not even a Tylenol."
- Anonymous /
Healthgrades /
Aug 29, 2017
"The experience with Dr. Sadati was impeccable! The surgery he performed on me was septo-rhinoplasty along with otoplasty and I am completely pleased with the results. Throughout the whole process he gave me confidence that he was the right doctor for the surgery and he delivered. 100% recommend Dr. Sadati for your plastic surgery needs."
- J.R. /
Google /
Apr 06, 2019
"Impeccable Surgeon - The experience with Dr. Sadati was impeccable! The surgery he performed on me was septo-rhinoplasty along with otoplasty and I am completely pleased with the results. Throughout the whole process he gave me confidence that he was the right doctor for the surgery and he delivered. 100% recommend Dr. Sadati for your plastic surgery needs."
- J. /
RealSelf /
Apr 05, 2019
"Informative and Relaxing Skin Care Inprovment - My experience with Dr. Sadati's office was informative, complete and realistic from receptionist to expectation, to follow up and end result. All his staff is knowledgeable and will answer all questions without hesitation. The procedure as well as the skin and nutrition products was provided to me prior to my procedure and follow up products for after the procedure. I will continue to visit..."
- S. /
RealSelf /
Apr 04, 2019
"As a woman over the age of 60 in a life transition, I wanted to do something for myself. I found Dr. Sadati after doing months of research. Having been the recipient of an extraordinary facelift by Dr. Sadati, I am eager to let others know of the natural, youthful, and yes, beautiful work of this immensely skilled surgeon. Most importantly, I want to say as strongly as I can, he does this procedure without general anesthesia. This procedure requires a minimal recuperation time. Dr. Sadati is a doctor of such high standard of integrity and perfection. If any part of his work is not in line with perfection, he will remedy it. I believe Dr. Kevin Sadati is the best plastic surgeon available. Thank you Dr. Sadati."
- M.L. /
Google /
Mar 30, 2019
Previous
Next
From 1997 to 2014, the American Society for Aesthetic Plastic Surgery (ASAPS) compiled data from board-certified plastic surgeons and otolaryngologists to compare what the national average is for each cosmetic procedure.
Over the past ten years, Dr. Kevin Sadati himself has compiled averages, which reflect him to be well above these national averages.

Rhinoplasty Surgical Technique
Nose surgery is performed while the patient is under general anesthesia and is considered an outpatient surgery. Rhinoplasty can be performed using various surgical methods, depending on your concerns and aesthetic goals. Dr. Sadati performs rhinoplasty using either an open or closed (endonasal) approach. The goal during treatment is to remove excess bone, cartilage, and tissue, or to improve and add cartilage for a new shape. The nasal features are repositioned while the skin is reformed and draped over the newly structured framework. Sutures are placed either inside the nose or in the natural external fold.
What to Expect with Rhinoplasty
After your surgery, you will rest comfortably in the recovery suite of our state-of-the-art AAAHC-accredited surgical facility until you are released to recover at home. Your nose will be swollen, bruised, and sore for a few days. In almost all patients, there is bruising and discoloration beneath the eyes in addition to the nose. Cold compresses and inflammatory medications can help with these effects. Your post-operative appointment with Dr. Sadati will take place within 72 hours following surgery to check your healing process. On average, it takes around 2 – 4 weeks to heal from nose surgery. Within this timeframe, strenuous activity or exercise should be avoided.
Rhinoplasty Frequently Asked Questions
How much does rhinoplasty cost?
The cost of rhinoplasty varies based on the technique used and how complex your procedure is. Before estimating costs, Dr. Sadati will listen to your concerns and goals to help develop your custom treatment plan. Once this is done, our financial team can go over costs for the facility, anesthesia, and more. For the best possible results, it's important to focus on choosing an experienced surgeon, like Dr. Sadati, instead of the lowest cost. To help make your surgery easy to afford, our practice accepts several payment methods and we can help you find low-interest financing.
Will my insurance cover functional nose surgery?
While rhinoplasty to improve your appearance is not covered by insurance, functional rhinoplasty that is medically necessary to improve your breathing may be covered by insurance. If you may be using your insurance, please inform a member of our team during your consultation. Our office will help you submit the needed paperwork and information to your insurance to process your claim.
Are there nonsurgical options to change my nose?
If you want to smooth the appearance of lumps and bumps on your nose, a hyaluronic acid-based wrinkle filler (like Juvéderm or Restylane) might be an option. A filler can temporarily improve minor imperfections, which might help you decide to proceed with rhinoplasty. Nose surgery is better for larger changes, long-lasting results, and to improve the internal structure for better function. During your consultation, Dr. Sadati will offer the recommendations he feels are most likely to help you reach your aesthetic goals.
What about ethnic rhinoplasty?
Ethnic rhinoplasty focuses on improving the appearance of the nose while still maintaining your cultural identity. This is often a concern if you are Asian, African American, or Middle Eastern. During your consultation, you can talk about what you like about your nose and what you would like to change. This will allow D. Sadati to customize your treatment plan.

What's the minimum age for teen rhinoplasty?
Many of the requests for rhinoplasty procedures in Orange County that fall within the teenage demographic are girls. We encourage teens to wait until the nose reaches adult size, typically age 15 or 16 for girls and 17 for boys. Of course, each person develops differently and whether or not your teen is ready will depend heavily on what is discovered during the consultation. Any elective or corrective procedure is a big decision, and in order to move forward, parent consent is mandatory.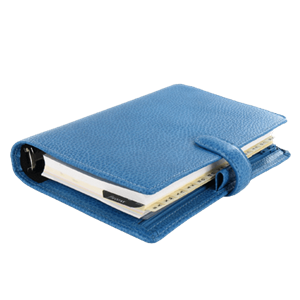 Related Posts