If you have had a nose job before but were not pleased with the results, call the Gallery of Cosmetic Surgery in Orange County, CA. As a board-certified facial plastic and reconstructive surgeon, Dr. Kevin Sadati specializes in revision rhinoplasties. This corrective procedure is designed to repair a previous nasal surgery that resulted in an undesirable outcome. These revisions will correct aesthetic or functional problems of the nose. If you are seeking an improvement in the appearance and/or function of your nose following an unsuccessful rhinoplasty surgery, then revision rhinoplasty may be right for you.
Unlike many surgeons, Dr. Sadati takes time to get to know his patients. You will have an extensive consultation so that he can understand your goals for the revision rhinoplasty. Dr. Sadati will ask you to describe any physical or emotional trauma that is related to your nose, as well as details about your medical history and your previous nasal surgery.
Dr. Sadati will ask why you're unhappy with your rhinoplasty. In addition to sustaining another trauma, common reasons for revision rhinoplasty include obstructed airways, pinched tips, notched or asymmetrical nostrils, and collapsed bridges.
Sometimes problems arise when patients had unrealistic expectations for their original rhinoplasty. For example, they want their nose to be even smaller – often to a degree that will not harmonize with their other facial features. Dr. Sadati has to explain that subtle changes are often best and that cute "button noses" do not suit every face. Your ideal nose should harmonize with your facial structure, your gender, your ethnicity, your personality, and your goals.
Revision Rhinoplasty Video
Revision Rhinoplasty Reviews
"Always positive - excellent"
- Anonymous /
Vitals /
Jul 07, 2016
"Dr. Sadati performed a revision rhinoplasty eight weeks ago. I also had breathing problems which were also addressed in the surgery. I am quite happy with the results. The appearance of my nose has greatly improved and it will get even better in the following months. I addition, I breath normally now. From the first appointment he was very honest and realistic about what could be achieved and explained in detail what needed to be done. The staff is very friendly and professional. They worked with my insurance to find out exactly how much it would cover and how much I would have to pay. Everything worked out perfectly."
- Google User /
Google /
Jun 06, 2012
"Great Nose Job Consultation with Dr. Sadati - I have been wanting to fix my nose for a really long time. I am planning on going through with my surgery soon. Dr. Sadati was referred very highly to me by a friend and he and his whole staff are very down to earth people. I went on a few different consultations and have made my decision and am excited about it."
- Anonymous /
Vitals /
Aug 04, 2017
"Revision Rhinoplasty - Newport Beach, CA - I just wanted to say what a wonderful experience and result I received with Dr. Sadati and his office. He truly is amazing! and his staff are the sweetest people! They really take care of you at that office! I felt comfortable and confident during the whole experience. The only thing I was nervous about was my situation --I have had two rhinoplasty surgeries prior to Dr. Sadti. so I was VERY..."
- H. /
RealSelf /
Nov 04, 2014
"Male Revision Rhinoplasty - Newport Beach, CA - Dr Sadati is the best in my opinion. His staff could be a little more willing to let you talk to him, especially after spending thousands of dollars there. I get that he is extremely busy, but when I'm nervous or have a question pertaining to my procedure I don't want the receptionist answering my question, I want to hear it from the Dr. You just have to insist on talking to him. Otherwise, everything went extremely smooth."
- M. /
RealSelf /
Jun 02, 2015
Previous
Next
AVERAGE PROCEDURES PERFORMED
From 1997 to 2014 the American Society for Aesthetic Plastic Surgery (ASAPS) has compiled data from board plastic surgeons and otolaryngologists to compare what the national average is for each cosmetic procedure.
Over the past ten years, Dr. Kevin Sadati himself has compiled averages, which reflect him to be well above these national averages.

Full Rhinoplasty Revision
During this procedure, Dr. Sadati will most likely use an open approach. This entails separating the skin from the support framework of the cartilage and bone, which offers him full access to the structures within the nose. Dr. Sadati will then resculpt the nose to a more desired shape depending on the problem being addressed. If additional tissue is needed, an autologous approach is typically taken, which uses cartilage and bone from the patient.
Some patients may be happy with the look and feel of their nose following surgery but need a slight touch-up. This may include a visible bump or edge on the tip of the nose. This surgery is less complex than the original surgery and may only involve slight shaving of the bone. It usually produces an improved and more symmetrical nose contour.
To begin the rhinoplasty revisions are usually performed using a general anesthetic. Depending on the complexity of the surgery, surgery may take between one and three hours. From there, Dr. Sadati will correct the functional and cosmetic issues discussed during your initial consultation before re-draping the skin and closing the incisions with very fine sutures. Following the procedure, you can expect to experience bruising and swelling, which will typically subside within 5 – 7 days. Although results will be apparent right after surgery, they will continue to improve over time as the swelling subsides and the nose heals.
We recommend using cold packs for the first 48 hours following surgery. Frozen peas or crushed ice in a zip-lock bag work well. This will help reduce swelling, bruising and pain. We recommend that you apply ice every few hours, for no longer than 20 minutes. Place a cloth between your nose and the ice pack to protect your skin.
Dr. Sadati will give you information on your post-operative diet. Generally, we recommend starting with bland, soft foods and then transitioning to your regular diet. If you experience nausea following your surgery, we recommend soft foods such as mashed potatoes or pudding, or using Saltine crackers to help settle your stomach. We will prescribe Zofran if you have severe nausea.
The average recovery for rhinoplasty revision is about one week. Post-operative healing depends on the complexity of the surgery and how well you follow post-operative instructions. We strongly recommend that you avoid any strenuous activity during your recovery so that you don't cause additional bleeding and swelling. Allow yourself time to rest and recover from surgery!
The interior of your nose will continue to be swollen for several weeks. At that time, your airway will start to clear and you will be able to breathe normally.
You must not drink alcohol during your recovery. Alcohol dilates the blood vessels and can increase post-operative bleeding. Combining alcohol and pain medication is dangerous. We also ask you not drive while you are taking prescription pain medication.
Skilled Revision Rhinoplasty
A revision rhinoplasty is a very specialized surgery. You need to select a surgeon who has the skill and experience needed to create an aesthetically pleasing and functional nose. Dr. Kevin Sadati is one of the top California facial plastic surgeons with a special interest in rhinoplasty. He was voted "best cosmetic surgeon in Orange County" by OC Registrar two years in a row.
Dr. Kevin Sadati is board certified by the American Osteopathic Board of Otolaryngology Head and Neck Surgery (AOBOO-HNS), a Diplomate of the American Board of Cosmetic Surgery (ABCS) and a member of the prestigious American Academy of Facial Plastic & Reconstructive Surgery (AAFRS). He has more than a decade of experience in the field of facial plastic and reconstructive surgery.
Dr. Sadati has been invited to premier plastic surgery conventions such as American Academy of Facial Plastic Surgery, American Academy of Cosmetic Surgery, and American College of Osteopathic Otolaryngology & Facial Plastic Surgery to educate other physicians about his innovative techniques.
As a painter and sculptor, Dr. Kevin Sadati blends art and medical science to create beautiful, natural-looking results in his cosmetic surgery patients. Through his experience, surgical finesse and artistic talent, Dr. Kevin Sadati has become one of the most sought-after rhinoplasty surgeons in Orange County.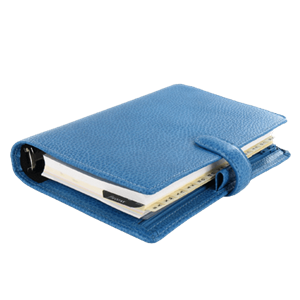 Plan Your Procedure
Recovery Time

1 week

Average Procedure Time

2-3 hours

Post-op Follow-up

1 week, 2 months

Procedure Recovery Location

Out Patient
Contact Us
Revision Rhinoplasty FAQs
As a skilled nose surgeon with years of extensive experience, Dr. Sadati will understand the dynamics behind what went wrong during the first operation and how to correct the problem with a secondary procedure. While the procedure itself can be quite complex, the results are often pleasing for the patient. It is extremely important to do your research when looking for a revision specialist.
In some cases, cartilage grafting will be needed in order to produce the desired results. This can be done by taking cartilage and bone from another part of the body, such as the ribs, and using it to correct a certain nasal structure. Cartilage and bone grafting are usually only needed in more severe cases, including framework reconstruction.
Revision rhinoplasty is actually somewhat common. Some experts put minor revision rates between 5 – 15%. A large majority of these patients desire only tweaking and minor adjustments. True reconstruction and major revision cases are on the lower end of the spectrum.
Cost of Revision Rhinoplasty?
A revision rhinoplasty can be performed for cosmetic and/or functional reasons. While insurance will not pay for cosmetic revisions, they do provide coverage for medically required revisions. Our office is happy to discuss insurance reimbursement and to answer your questions. A personalized cost estimate will be provided as part of your consultation with Dr. Sadati.
Related Procedures
Related Posts