While traditional rhinoplasty involves making long-lasting changes to the underlying nasal structure, nonsurgical rhinoplasty uses temporary dermal fillers to add volume to the nose. Nonsurgical rhinoplasty is great if you would like to increase the height of your nose, refine the nasal tip, straighten the bridge, correct a dorsal hump, or add symmetry. With gorgeous results and no downtime, this noninvasive alternative is ideal for men and women who aren't ready to undergo surgery but still desire an improved nose contour. At the Gallery of Cosmetic Surgery in Orange County, CA, we perform thorough consultations before any treatment. Call our office today to set up a one-on-one consultation with our board-certified plastic surgeon Dr. Kevin Sadati.
Many of our patients have been unhappy with their noses since childhood, yet don't have the time or resources to undergo a surgical rhinoplasty. They are excited to learn that nonsurgical rhinoplasty is an option that can transform the appearance of their nose – without surgery and in less than an hour!
Non-surgical rhinoplasties are performed using injectable fillers. Skillfully placed injections can make the bridge of your nose appear thinner, change the shape of the tip, and make the nostrils more symmetrical. Your nose will appear more in balance, which brings it into harmony with the rest of your facial features.
Dr. Sadati will examine the internal and external structures of your nose. He will take a close look at your facial structure and the quality of your skin.
Patients are often surprised to learn that skillfully injected fillers can transform the appearance of their nose. After conducting his examination, Dr. Sadati will let you know if you're a candidate for non-surgical rhinoplasty.
surgical Rhinoplasty Video
Nonsurgical Rhinoplasty Reviews
"great experience and great results - friendly helpful staff"
- Anonymous /
Vitals /
Apr 14, 2016
"I was referred to Dr. Sadati by a friend who had a facelift from him about a year ago. She looked great and I decided it was time for me to do the same. It's been about 6 months and I'm very pleased with the results. Dr. Sadati and his staff are very kind and informative. I also feel like my face looks great for my age. I don't look like I'm trying to be in my 40's because I'm in my 60's but think I look really refreshed and it was a huge confidence boost. I would definitely recommend Dr. Sadati to anyone looking for a non-operated result."
- D.K. /
Google /
Aug 06, 2016
"I had an issue with the upper part of my nose because of an injury. I was out of town and not able to get back in the time frame I had wanted. I called Dr. Sadati's office on a Thursday evening and they got me in the very next day. Not only did Dr. Sadati make time in his schedule to squeeze me in, he also fixed my nose non-surgically and I look like myself again. Dr. Sadati is not only an expert at what he does, he and his team care about their patients and move heaven and earth to accommodate you. Everything they do is 110%. Thank you so much!"
- P.G. /
Google /
Jun 05, 2017
"I had a great experience with Dr. Sadati, he helped me with a non-surgical revision rhinoplasty and gave me the exact result that I wanted. Will definitely be back again!"
- C.R. /
Google /
Sep 22, 2018
"Great experience with Radiesse in my radix - Dr. Sadati takes his time to listen to your concerns and I actually wanted something corrected surgically and he opted for me to correct it non-surgic ..."
- Anonymous /
Vitals /
Jun 08, 2016
Previous
Next
AVERAGE PROCEDURES PERFORMED
From 1997 to 2014 the American Society for Aesthetic Plastic Surgery (ASAPS) has compiled data from board plastic surgeons and otolaryngologists to compare what the national average is for each cosmetic procedure.
Over the past ten years, Dr. Kevin Sadati himself has compiled averages, which reflect him to be well above these national averages.

Non-surgical rhinoplasty offers many benefits for individuals who are seeking cosmetic changes. The procedure is quick (you'll spend less than an hour in our Orange County office). It requires only local anesthetic or has no recovery time. When a temporary filler is used, the results are not permanent and can be changed if you are unhappy with the outcome. Finally, non-surgical rhinoplasties are significantly less expensive than surgical rhinoplasties.
There are several FDA approved injectable fillers available for non-surgical rhinoplasty. These include Restylane®, Juvederm ® and Radiesse®. Dr. Sadati believes in patient education and will explain the best options for you. He will answer all of your questions. You will leave the consultation knowing that Dr. Sadati cares about you and wants you to be happy with your nose.
Dr. Sadati or our nurse injector will carefully mark injections sites on your nose. Once these sites are clearly made, the desired dermal filler will be administered. Most patients usually feel light pressure or a mild pinch upon injection but a topical anesthetic can be applied to optimize comfort. The results will create a proportionate and balanced nose that dramatically enhances your natural beauty.
Nonsurgical Rhinoplasty FAQS
Dr. Sadati will use either use Radiesse® or Restylane® to augment your nose. Both yield amazing results but are slightly different. Dr. Sadati will be able to discuss the pros and cons between the two during your initial consultation. The procedure is very quick and usually lasts 5 – 10 minutes.
how long do results last?
While nonsurgical rhinoplasty provides exquisite, natural-looking outcomes, they are not long lasting. The results typically last between 3 – 9 months, depending on the dermal filler used. At that time, your body will gradually break down the filler in a uniform manner and your nose will slowly return to its original state. Due to the temporary nature of the injectables, regular touch-ups are required to maintain your new, sculpted nose.
The number of injections will be dependent on your unique facial structure and desired goals. Most patients require 1 – 2 injections but others may require more.
Ideal surgical candidates are non-smokers who are in good physical and emotional health, who have reasonable expectations for the procedure. A non-surgical rhinoplasty will not correct breathing problems. Patients may be asked to stop certain medications and supplements in order to decrease the chance of bruising.
Non-surgical rhinoplasties have minimal risk. Injectable fillers are FDA approved and very safe. Risks include bruising, infection and allergic reaction. Much of the risk can be mitigated by choosing a skilled facial plastic surgeon, selecting the proper type of filler, and complying with your post-injection instructions.
Non-surgical rhinoplasty is performed for cosmetic reasons and is not covered by insurance. Our office is happy to discuss cost and to answer your questions. A personalized cost estimate will be provided as part of your consultation with Dr. Sadati.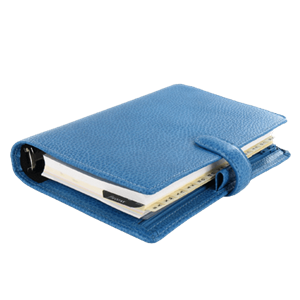 Plan Your Procedure
Recovery Time

None

Average Procedure Time

15-30 mins

Post-op Follow-up

As needed

Procedure Recovery Location

Out Patient
Contact Us
Related Procedures
Related Posts