Modern society's increased emphasis on looking young and fit has caused men to begin to take an increasing interest in their appearance. They're spending more time shopping, working out, and even having cosmetic treatments to present their ideal image in both their professional and personal lives. "Over the last decade, it has become much more socially acceptable for men to undergo cosmetic surgery," says Newport Beach facial plastic surgeon, Dr. Kevin Sadati. "In today's society, men are expected to look young, healthy, and stylish, so they are turning to a wide variety of products and services, like Male Rhinoplasty surgery, to help them look their best." Male patients seeking rhinoplasty for cosmetic purposes have very distinct goals.
Most men may not want a petite, refined, or feminine nose. Rather, they may aim to achieve a strong, masculine nose that better suits their face and delivers enhanced confidence. Ideal candidates for rhinoplasty are males at least 17 years or older, people who are currently discontented with the shape of their noses and those seeking health-related improvements such as correcting a deviated nasal septum that causes difficulty breathing in combination with rhinoplasty. Candidates should be in a good health, both physically and mentally, with realistic expectations.
A primary difference between male and female rhinoplasty candidates is that men tend to have thicker skin layers protecting stronger bone and cartilage structures. Male surgeries are usually performed using a technique which retains their masculine looks - characterized by a strong and straight nasal dorsum. Dr. Sadati performs male rhinoplasty with a conservative approach to ensure that the overall look is coordinated with the rest of the face to achieve facial harmony. Sometimes he will recommend the patient combines the nose surgery with a chin implant if he sees that there is evidence of a weak chin.
Board-certified plastic surgeon, Dr. Kevin Sadati is one of the most sought-after facial plastic surgeons in California, performing all types of rhinoplasties. He has been invited to speak at many national conventions about this techniques. He has been voted by his patients: " The Best Cosmetic Surgeon" in OC register 3 years in a row, " Top Plastic Surgeon in Orange County" in Locale magazine, and received " Best Overall Facial Rejuvenation" award at the Aesthetic Show by his peers. He also appeared in "The Doctors" show on NBC for his outstanding nasal surgical procedures.
If you are interested in receiving a free consultation, call the Gallery of Cosmetic Surgery in Orange County, CA today.
Male Rhinoplasty Reviews
"Michelangelo of 21st Century! - For years I wanted to have a nose job, but because my nose was exremly meaty, I didn't think any surgeon would accept it. It had every problem: big, meaty,broken and I snored like a pig!After a lot of research, I found before and after pictures of Dr Sadati's surgeries. I saw that how well he changed some meaty noses like mine (but actually not as bad as mine). He did a great and impeccable job on my nose!Thanks a million Dr. Sadati!!"
- Anonymous /
Vitals /
Nov 04, 2013
"23 Year Old Athlete Needing to Breathe. Newport Beach, CA - After hearing nothing but good things about Dr sadati I decided to go in and just hear what he had to say. From the moment he shook my hand he was very engaged and sincere. He can't assessed my nose and gave so much attention to my story and explabation of my problems. After getting x-rays and examining me, he told me I had inflamed turbinates that needed severe reduction. In yo of that he stated both septum passages were deviated; explaining my impossible breathing situation. A few weeks later I was in the surgury room and he was very attentive to my nerves about the procedure. His sense of humor and personable charisma called me down and just like that it was over. 3 weeks after recovery I am bragging like I've never breathed before! ! I can play basketball without dying to get air and I haven't used any sort of nasal spray in 6 months! I would highly recommend him and will be returning if anything else occurs! With such a serious surgury I wanted to go to the best; and I am so glad I went to Dr sadati!"
- G. /
RealSelf /
May 29, 2015
"Hated my Nose Since Elementary School - Newport Beach, CA - Very professional and knows what he is doing."
- K. /
RealSelf /
Mar 12, 2014
"Professional, Personable and Totally Stress Free. **VETERANS THIS IS YOUR GUY!!!*** - Newport Beach, CA - I don't opine much with lengthy reviews so this will be as succinct as possible. I needed sinus surgery to correct the results of multiple broken noses throughout my life. I used this site to review doctors that I thought would be a good fit. I found 4. I visited each for a consult. It was actually quite surprising to see how 3 of the 4 were the same usual patient-doctor metric as well as..."
- M. /
RealSelf /
Jun 17, 2016
"I broke my nose in high school and never got it fixed. I didn't realize because I broke my nose I couldn't breath right anymore, and I started to get sick more often. When I was in my twenty's I went to a Doctor through my HMO telling him I was tired all of the time, and felt like I couldn't breath right, he told me I was fine. Most of 2015 I was sick my doctor couldn't find out what the problem was, antibiotic after antibiotic I gave up and decided this was my new reality. A fighter I started with Eastern medicine which did help some. 27 years after I broke my nose, 27 years of being tired, 27 years of being sick with sore throats, sinus infections, post nasal drip, I decided to get a second opinion about my nose. I asked my Doctor that does my Botox and fillers if he had any suggestions, he referred me to Dr Sadati. Instantly Dr Sadati could she the problems with my nose, I had a deviated septum and on one side, and on the other side was completely collapsed. NO FRESH AIR FOR 27 YEARS. He fit me in for surgery immediately I didn't want to spend another day like this. Now my challenge was not to get sick I quarantined myself from everyone until surgery. His staff was amazing they pushed my insurance to get approval in less then two weeks, they worked tireless for me. WOW I can breath fresh COOL air. I'm not tired anymore, no more naps! I have so much more energy! I also have not gotten sick, it has been 4 months the longest I have gone in years being healthy. I highly suggest if you have problems breathing to make your appointment today, and start living life they way its meant to be lived!"
- T.C. /
Office Visit /
Jun 24, 2016
Previous
Next
AVERAGE PROCEDURES PERFORMED
From 1997 to 2014 the American Society for Aesthetic Plastic Surgery (ASAPS) has compiled data from board plastic surgeons and otolaryngologists to compare what the national average is for each cosmetic procedure.
Over the past ten years, Dr. Kevin Sadati himself has compiled averages, which reflect him to be well above these national averages.

Open Rhinoplasty
Most Orange County plastic surgeons (including Dr. Sadati) prefer the open rhinoplasty approach. By making a small incision under the nose and slightly lifting the skin over the nasal structure, the surgeon can view the underlying anatomy of the nose. This makes it easier to create the desired precise shape because the plastic surgeon can see the cartilage and bone being altered. Revision rhinoplasties are always performed using the open method.
The downside of an open rhinoplasty is that it takes slightly longer time than a closed rhinoplasty to perform. It also requires a more extensive surgical dissection of the nasal structures for a precision framework, which may create prolonged swelling. To create stable structural support, the surgeon can add additional cartilage graft. Overall, an open rhinoplasty provides an excellent and stable result for patients.
Closed Rhinoplasty
Also known as an endonasal rhinoplasty is an older surgical technique, a closed rhinoplasty means that all the incisions are made inside the nose. While this sounds ideal, the reality is that a closed rhinoplasty is a very difficult procedure to perform because the surgeon cannot physically see the nasal anatomy. It is similar to a mechanic fixing an engine without lifting the hood and fixing it by feeling under the hood. A closed rhinoplasty take less time to perform than an open rhinoplasty and can have excellent results if performed by a specialized, highly trained plastic surgeon.
Depending on the complexity of your procedure, rhinoplasty can last anywhere from 1 – 3 hours. Following surgery, you can expect to experience swelling, bruising, redness, and nasal congestion. You will wake from surgery wearing an external nasal splint. This is required for recovery and must be worn for six days in order to protect your delicate nose. (Despite what you may have heard, we do not pack inside of your nose as a part of the recovery process. This is an antiquated technique that we have not used for more than ten years.)
During the beginning stages of recovery, you will be advised to avoid strenuous activity, swimming, wearing heavy glasses, and engaging in activities that may place additional stress on the nose. During your post-operative appointment, Dr. Sadati will advise you on when it is safe to resume rigorous activities.
The average recovery for a rhinoplasty is four to eight days. Post-operative healing depends on the complexity of the surgery and how well you follow your post-operative instructions. We strongly recommend that you avoid any strenuous activity during your recovery so that you don't cause additional bleeding and swelling. Allow yourself time to rest and recover from surgery!
Emotional Recovery Following R
In the days after surgery, some patients question their decision to undergo rhinoplasty. This is not unusual.
It can be traumatic to experience the incisions and swelling that occur following rhinoplasty. If you're feeling overwhelmed, remember that you are in the early phases of recovery and this feeling will pass. Second-guessing your surgery is normal. These thoughts generally disappear within a few days as the healing occurs. Remember that you've entrusted your nose to a highly skilled plastic surgeon with many years of experience. After the incisions heal and the swelling subsides, you will feel wonderful!
It is human nature to compare ourselves to others and to solicit feedback on our progress. Unfortunately, the input of family and friends can create emotional turmoil during your recovery. Please trust Dr. Sadati's evaluation of your progress. He has conducted thousands of surgeries in Orange County and will advise you what to expect.
Finally, some patients get discouraged when friends or family don't acknowledge that they've had a rhinoplasty. Sometimes the results are subtle -- your friends notice that you look wonderful but they can't figure out what's different! In other cases, your loved ones are unsure what to say. If you bring up the subject, you may discover that your friends are very interested in discussing your rhinoplasty.
Many of Dr. Sadati's male patients come to him not for appearance purposes, but for help with health complications due to a deviated septum or other physical abnormality of the nose. In these cases, he is skilled at adjusting patients' underlying nasal structure to provide relief and an improved quality of life without altering the appearance of the nose.
Rhinoplasty can be performed for cosmetic and/or functional reasons. While insurance will not pay for cosmetic surgery, they do provide coverage for medically required nasal surgery. Our office is happy to discuss insurance coverage and to answer your questions. A personalized cost estimate will be provided as part of your consultation with Dr. Sadati in our Orange County office.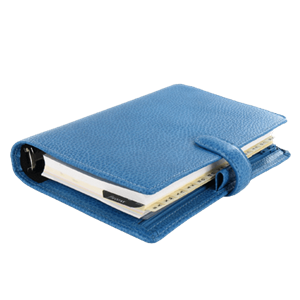 Plan Your Procedure
Recovery Time

1 week

Average Procedure Time

2-3 hours

Post-op Follow-up

1 week, 2 months

Procedure Recovery Location

Out Patient
Contact Us
Related Procedure