At the Gallery of Cosmetic Surgery in Orange County, CA, plastic surgeon Dr. Kevin Sadati offers microneedling to dramatically improve his patients' skin. Microneedling (also known as collagen induction therapy) is a new innovation in aesthetic medicine that can help treat the appearance of fine lines, wrinkles, acne scars, and stretch marks. The Bellus Medical SkinPen® uses a sterile cartridge tip containing tiny needles to create controlled micro-injuries to the skin. This initiates the skin's repair process to naturally produce collagen and elastin, ideal for all skin types. Results can be enhanced by the application of Platelet-Rich Plasma (PRP), growth factors, kojic acid, and hyaluronic acid. If you are seeking a nonsurgical and advanced way to smooth your skin, we invite you call our Orange County office for a free assessment today. We will provide a custom treatment plan that meets your desired goals and aesthetic needs.
Microneedling Reviews
"New 5.0-star Review: "Yesterday I received Vivace microneedling with radio frequency and as an experienced esthetician in my mid 60's, I am very picky about having any treatments. Stella, an RN, delivered my treatment with meticulous precision and it was what I consider an intense treatment to deliver as we did face, neck and chest. She went over each spot 3 times and didn't miss a beat, and I was following every move she made. She is an educator/trainer for this piece of equipment and I know I was in the best hands because she teaches doctors how to use it for maximum results. From the front desk to the treatment room, Gallery of Cosmetic Surgery is cutting edge and it's staff is the cream of the crop.""
- C.R. /
Yelp /
Jul 01, 2017
"I had an amazing experience with Vivace and Stella at Dr. Sedati's office! - Stella at Dr. Sadat's office was AMAZING. She constantly checked in with me to make sure I was comfortable and i never felt any real pain in the procedure. I had done Ultherapy in the past and it was excruciating. This never went beyond a 2 or 3 on a scale of 1 - 10. I had three treatments one month apart and by the third treatment I definitely see a change in my skin. I feel more of a..."
- S. /
RealSelf /
Aug 04, 2017
"This is a long, long overdue review for the GORGEOUS Fernanda.  My whole life I struggled with terribly scarring cystic acne. The acne is now under control and gone but the marks and TEXTURE were reminders of my horrible skin. Anyone who has struggled with bad skin knows how having bad skin affects your psyche, confidence and emotional well being.  Dr. Sadati recommended I try their esthetician Fernanda. I had heard about how Microneedling was amazing for acne scars and booked a consult with her. OMG. Not only is Fernanda amazing at what she does (she really knows skin and skincare) but she's an absolute doll!!! The way she has completely transformed my skin, really making it much more BRIGHTER and SMOOTHER has really had an effect on my self esteem. I honestly have not felt this confident about my skin since I was 13....I'm in my 30s now!!! You are in the best hands when she is working on your face. She has an eye for detail and will customize a treatment for you. Please only trust microneedling to the professionals and Fernanda is the cream of the crop. I can honestly say that she is truly an angel in every way. Not only has she improved my skin, she has improved how I feel about myself. That is priceless ."
- G.B. /
Yelp /
May 30, 2018
"Fernanda is the most incredible esthetician. I was having major issues with dryness because of winter and honestly I feel like because of all she did for me, my skin is back on track. She is so knowledgeable on skin care and understands my skin perfectly. Its amazing because she was able to talk with me about the skin care line they carry in store and why she is obsessed with it. I took her advice and bought some of their products and I am so pleased. I am so glad that this office now has someone who can get my skin on track."
- J.B. /
Yelp /
Mar 30, 2016
Previous
Next
Prior to the procedure, the treated area will be cleansed and a thin layer of topical gel will be applied to numb the skin. Dr. Sadati or our aesthetician will apply a sterile cartridge tip with 12 microneedles to a handheld device. The device will be pressed gently across the skin, gliding in one direction until the entire area has been treated. The procedure will result in tiny holes on the skin known as microchannels, which will close almost immediately and trigger a healing response. This results in renewed skin including a thickened dermis, softening the appearance of lines, wrinkles, and scars. The procedure takes around 15 – 30 minutes.
You can expect the treated area to appear bright red, similar to a sunburn, after your treatment. The intensity and duration of the redness are dependent upon the number of passes performed on the treatment area, as well as the particular area treated. Typically, the redness can last anywhere from 1 – 7 days. Over the course of a few weeks, you can expect to see a marked improvement in your skin's color, tone, and texture. In addition, there should be a drastic reduction of lines and wrinkles. While some patients benefit from a single treatment, 2 – 3 treatments are advised to get the best possible results.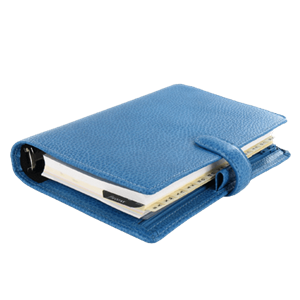 What areas can be treated?
Microneedling can be used on all parts of the body — face, neck, arms, hands, legs, abdomen, and back.
Microneedling feels similar to sandpaper being gently moved across the skin. Topical numbing may be applied prior to your procedure but no anesthesia or medications are necessary.
Related Procedures
Related Post