With age, the skin gradually loses collagen, which is a protein that keeps the skin soft and supple. Board-certified plastic surgeon Dr. Kevin Sadati is pleased to offer laser skin resurfacing to revive the overall look and health of the skin. Through the use of concentrated beams of light, a Fractional CO2 laser is used to stimulate collagen production and cause a resurgence of new, undamaged skin. As a nonsurgical facial rejuvenation treatment, laser resurfacing is ideal for men and women who don't want to undergo a surgical procedure such as a facelift. If you'd like to achieve a more youthful appearance, call the Gallery of Cosmetic Surgery in Orange County, CA to schedule a complimentary consultation. Dr. Sadati would be happy to tell you about all the benefits of laser skin resurfacing.
Laser Skin Resurfacing Video
Laser Skin Resurfacing Reviews
"I was experiencing brown spots, unde-reye circles, some sagging and looseness of my newly 50 year old face. Dr. Sadati performed a light CO2 laser procedure for me and my results have been great! My brown spots are reduced, my overall texture and tone is softer/smoother/more even, my upper lip-lines are practically gone too! After a few summers of too much sun,my skin was getting "leatherlike" but it quickly restored my former 'glow' and I'm so glad I had the laser!Dr. Sadati is so kind, gentle and wise! He explained the procedure perfectly and did not "over promise" anything. I was so impressed with his strong work ethic, his tireless attention to detail and his impeccable moral code! I was in and out in less than 3 hours and my recovery time was less than a week. His team is thoughtful, caring, informative and efficient! You can't go wrong with ANY procedure with Dr. Sadati! In fact, 5 of my friends are now patients of his! :)"
- K.M. /
Google /
Jun 06, 2014
"Dr. Sadati and His Team Are the Best! - Newport Beach, CA - I was experiencing brown spots, unde-reye circles, some sagging and looseness of my newly 50 year old face. Dr. Sadati performed a light CO2 laser procedure for me and my results have been great! My brown spots are reduced, my overall texture and tone is softer/smoother/more even, my upper liplines are practically gone too! After a few summers of too much sun,my skin was getting "leatherlike"..."
- K. /
RealSelf /
Jul 18, 2013
"Fractional CO2 Laser Resurfacing Procedure - Newport Beach, CA - For about six years in my fifties, I searched out plastic surgeons that I could trust with my face. I met/interviewed about eight surgeons. None of them rocked my boat. Not to say that they were all bad, just not what I was looking for. I'm a designer and have a very keen sense of design. I wanted to look natural…and fabulous ;-) My dermatologist suggested I go see Dr. Sadati, in Newport B..."
- P. /
RealSelf /
Jun 04, 2015
"Upper/Lower Blepharospasm and Laser - Newport Beach, CA - I was referred to Dr. Sadati by a friend who had this same procedure performed by him many years ago. I was amazed by how youthful and bright her eyes and facial appearance was for a middle aged woman. When I first met with Dr. Sadati and his staff I was extremely comfortable and confident with them. They answered all of my questions and thoroughly explained each procedure. The surgery was..."
- A. /
RealSelf /
Jan 23, 2015
"Superb Results After Laser Resurfacing - Newport Beach, CA - Dr. Sadati is the best facial plastic surgeon in Orange County"
- N.A. /
RealSelf /
Sep 11, 2016
Previous
Next
Laser skin resurfacing removes the outer layer of skin and heats the underlying layer to stimulate the growth of new collagen fibers. During this process, damaged skin cells are stripped away to reveal a new layer of healthy skin to grow. If small sections of the face are being addressed, the procedure will typically take about 45 minutes. A full-face treatment or larger areas of skin can take up to 2 hours. Multiple sessions are sometimes needed to attain the desired results.
Ablation vs. Non-Ablation
Laser skin resurfacing is either ablative or non-ablative. During an ablative procedure, an intense beam of laser light energy is directed at the skin, removing the outer thin layer. This process generally results in a longer recovery. The results are usually more dramatic. A non-ablative laser does not remove any layers of skin. Instead, it stimulates the growth of collagen which helps tighten underlying skin. This process offers a lighter recovery. Optimal results will appear over the course of multiple appointments.
CO2 lasers:
Considered the gold standard among many practitioners is CO2 (carbon dioxide) laser resurfacing. This is an ablative method which removes both the epidermis and some of the underlying dermis to promote collagen growth, so new and healthy skin can thrive. Examples include the Sciton Laser Skin Resurfacing System, the UltraPulse CO2, and the Fraxel re:pair (fractional CO2) lasers. These are newer generation lasers that deliver short-pulse light energy as well as continuous light beams to produce customized results for each patient's specific needs. Expected downtime: During the consultation, Dr. Sadati will discuss the post-treatment protocol so that patients can achieve optimal healing and a great outcome. On average, depending on the condition of the skin, which determines the depth of the laser used, patients can expect between 5 - 10 days of downtime.
IPL:
Intense pulsed light (IPL) is most beneficial in treating hyperpigmentation, including from sun damage, and rosacea. During an IPL treatment, the light penetrates the skin and differing wavelengths damage the skin to then promote regeneration. Though IPL is not considered a laser, it is similar to many laser treatments and yields noticeable results in 1 – 3 treatment sessions. Expected downtime: While most patients can return to their normal routine within a couple of hours after treatment, the face will appear red right after this procedure. The recovery varies for each individual, however, most patients can expect minimal to no downtime after an IPL treatment.
ResurfX:
ResurfX is a non-ablative fractional laser that delivers energy to the deep layers of the skin without damaging the outer layer. The state-of-the-art technology stimulates the production of collagen and is effective in treating stretchmarks, acne scarring, age spots, and hyperpigmentation. ResurfX only requires one pass over the skin during a session and the built-in cooling system allows for more comfortable treatments. Expected downtime: Unlike the CO2 laser, the non-ablative resurfacing lasers typically do not have the lengthy downtime. On average, patients undergoing treatment with ResurfX can expect a recovery period of around 3 - 7 days.
During/After the Procedure
Some mild swelling will occur after a laser resurfacing treatment. It is common for the face to have crust and scaling as it heals. The treated area may appear red or pink for several weeks. Normal activities can usually resume within a couple of weeks. If you have sensitive skin or have had adverse reactions to facial products, you may have abnormal side effects. Laser skin resurfacing will leave the face exposed with a new layer of healthy yet sensitive skin. We advise you to wear sunscreen every day and limit sun exposure as much as possible.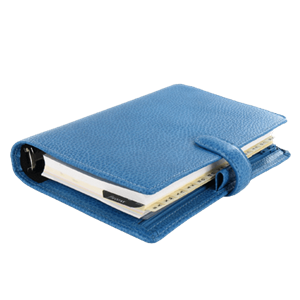 Plan Your Procedure
Procedure Recovery Location

Out-Patient
Contact Us
Laser Skin Resurfacing FAQs
This procedure was created to improve the appearance of the skin. However, an inexperienced individual can damage the skin unintentionally. It is important to find a laser skin resurfacing professional who understands how the various laser technologies interact with different skin types. If done correctly, the results can be effective and long lasting.
While laser skin resurfacing does not stop the aging process, the results can last for years. As you continue to age, you may consider additional treatments or maintenance treatments.
Ablative or Non-Ablative?
While one is not better than the other, they have varying degrees of intensity and recovery. Both techniques provide smooth and flawless results. During your initial consultation, we will discuss which is best for you. Factors include your aesthetic goals, skin type, and how much downtime can be tolerated.
Related Procedures
Related Posts