At the Gallery of Cosmetic Surgery, we offer a wide variety of nonsurgical treatments and take pride in our selection of therapeutic facials. Plastic surgeon Dr. Kevin Sadati understands that there are multiple factors that can negatively impact the look and feel of the skin, which is why we provide facials that can bring dramatic improvement. We also utilize the finest quality of ingredients to achieve the best results possible. Prior to your treatment, our master aesthetician Fernanda Heckman will carefully examine your skin and discuss which facial will work best for your condition and skin type. A facial is a great treatment option for men and women who wish to enhance the texture, tone, and overall health of their skin. If you are interested in receiving a restorative facial, call our Orange County, CA office today.
Facials Reviews
"I have been seeing Fernanda for facials for the last year, and she is the absolute BEST! I have always struggled with acne and she has totally transformed my face. She is so knowledgeable and truly cares about her patients. I will never go to anyone else!"
- C.A. /
Google /
Sep 06, 2016
"This review is for the Ha5 Hydrator Janet recommended for itchy dry skin on my face and neck (due to extreme climate changes in one week) I could not cure with my moisturizer no matter how much I slathered on. It's been TWO days since I started using it and it's almost completely gone! Is the stuff pricey? Yes, but it has been worth every precious drop. No breakouts, not greasy, works very well with my moisturizer, and my skin actually looks smoother than it did before the dry skin explosion. Hahahahahaha, so happy I'm smiling as I write this. Thank you, Janet."
- D.H. /
Google /
Feb 06, 2017
"Found this place on yelp. Went in for a facial, Mauri at the front desk was super nice and friendly. Fernanda the esthetician was very knowledgeable and professional, not only did the facial feel amazing she talked me through everything and helped me understand exactly what was happening to my face lol. When she was done my face literally felt like it was breathing again, I also got many compliments that day about my skin. Definitely recommend them!"
- M.G. /
Yelp /
Apr 29, 2017
"This review is long overdue for Fernanda.  She is an amazing Esthetician that I have been going to for about a year and half.  She doesn't try to upsell on any facials or products and customizes facials based on what your skin needs.  I have had chemical peels, hydrafacials, dermaplanning, and my favorite the lightning lift facial.  Since going to Fernanda, I have received compliments from people who don't know and people who do know me, telling me that I beautiful skin.  I highly trust Fernanda and will only go to her for all of my skincare needs.  The staff, Mauri, in particular is courteous and friendly with everything from scheduling appointments to returning calls.  They are the Skincare Dream Team!"
- I.V. /
Yelp /
Jan 27, 2017
"I see Fernanda regularly for facials and she's the best estherician around! She has transformed my skin and I finally feel comfortable in my own skin ??"
- D.R. /
Facebook /
May 08, 2017
Previous
Next
Leave it to us to customize a facial to benefit your skin type. This skin treatment includes skin analysis, deep cleansing, exfoliation, extractions, a regenerative mask, and pampering massage. You will leave feeling relaxed and revitalized with an undeniable glow.
Luxuriate in this safe and relaxing facial as your skin is balanced, pores are cleansed, and collagen is invigorated. Treatment includes a safe, non-chemical peel that naturally rebalances, regenerates, and soothes your skin with organic ingredients for tired, stressed, or dull skin. A gentle scalp massage tops off this lovely treatment for moms-to-be.
Get cleansed, polished, and massaged. Exfoliation is the key in this facial to extract skin impurities, blackheads, and ingrown hairs. LED lights will comfortably relax your mind, stimulate your collagen, and control oil production. The result is a no-downtime treatment which leaves you looking sharp and well groomed.
This gentle yet invigorating treatment is a breath of fresh air. Our oxygen facial provides a premium spa experience with immediate results. This luxurious treatment infuses oxygen, plant-derived stem cells, peptides, and a high concentration of enzymatic botanicals into the skin, leaving your face refreshed and luminous.
You can add any of the following treatments to further enhance your facial:
Growth factory therapy
Britenol intensive spot corrector
Instant eye renewal
LED light therapy
Lymphatic drainage
Neck and décolletage
After your treatment, your skin may be a little red but this should subside within a few hours. The great benefit of getting a facial is that it's a noninvasive treatment that can be easily done during your lunch hour. Aftercare instructions will vary depending on your skin type and the facial you received, but we typically recommend that patients refrain from direct sun exposure for the first day following treatment. Regardless of the type of facial you choose, your skin will look brighter, more even, and feel smoother than before.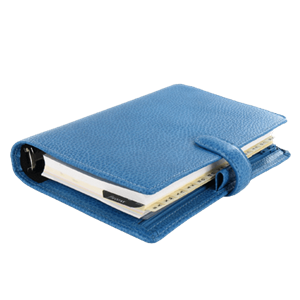 Do you have acne-prone, oily, dry, or tired-looking skin? Call the Gallery of Cosmetic Surgery today to schedule a complimentary consultation. Our Orange County skin experts can develop a treatment plan that will restore the look and feel of your skin while also providing a pampering and relaxing treatment.
Related Procedures