Men and women who are looking to revitalize their appearance may want to consider a brightening peel. This highly effective procedure renews facial skin by removing old, dead, and damaged skin from the face. As a result, the skin is refreshed, fine lines are diminished, and dark spots are reduced. Overall the skin will look brighter and healthier. Plastic surgeon Dr. Kevin Sadati is excited to offer a nonsurgical procedure that brings stunning results. Call the Gallery of Cosmetic Surgery in Orange County, CA today to schedule a complimentary consultation. Our professional aestheticians will be happy to answer any questions you may have about our brightening peel procedure.
Brightening Peel Reviews
"This review is long overdue for Fernanda.  She is an amazing Esthetician that I have been going to for about a year and half.  She doesn't try to upsell on any facials or products and customizes facials based on what your skin needs.  I have had chemical peels, hydrafacials, dermaplanning, and my favorite the lightning lift facial.  Since going to Fernanda, I have received compliments from people who don't know and people who do know me, telling me that I beautiful skin.  I highly trust Fernanda and will only go to her for all of my skincare needs.  The staff, Mauri, in particular is courteous and friendly with everything from scheduling appointments to returning calls.  They are the Skincare Dream Team!"
- I.V. /
Yelp /
Jan 27, 2017
"Fernanda is the Best! - Newport Beach, CA - I have been seeing Fernanda for facials for the last year, and she is the absolute BEST! I have always struggled with acne and she has totally transformed my face. She is so knowledgeable and truly cares about her patients. She only recommends additional peels or procedures that are really going to be beneficial. I will never go to anyone else!"
- C. /
RealSelf /
Aug 17, 2016
"I am a 52 year old female. A couple of years ago, I had noticed some loosening of skin around my jowls. It was not something noticeable to any other but myself. I also felt my skin needed a "kick" and rejuvenation to look younger and healthier. I had consultations with few prominent facial plastic surgeons in the Newport Beach area. But I decided to go with Dr. Sadati because he is super specialized in face and neck surgeries and procedures. Throughout my consultation and research, I decided to go with laser resurfacing, rather than chemical peels, since it provides both skin rejuvenation and skin tightening. I did my procedure about 8 months ago and I am very happy the outcome of my procedure. Dr. Sadati was very confident and yet calm, and his staff were caring and attentive throughout my interaction with them. I specially enjoyed the treatment I got after my surgery. I have never seen any doctor to follow up with his patients after surgery is over the way Dr. Sadati and his staff did. It made the recovery much easier. I am super happy with the result and will plan to go back to Dr. Sadati when I need a face lift."
- L.W. /
Office Visit /
Sep 11, 2016
"I can't say enough about Fernanda, she's really helped me out a lot with regards to my pigmentation.  I immediately saw a difference after my first couple of peels and now the difference is amazing.   I have beautiful skin again and I highly recommend her, I couldn't be happier, she always knows exactly what peel is best for me and is also so wonderful to be around."
- R.H. /
Yelp /
Apr 24, 2018
"I booked an appointment with Fernanda for a facial and she is hands down the best esthetician that I have ever been to. My skin changed drastically after my second baby was born so my skin needed a lot of help. Fernanda customized the facial to suit my skin care needs and all of my concerns were addressed during the facial...she also has the best touch! During my facial she applied a wonderful peel and did extractions which was the perfect combination since my skin was so congested and dehydrated. My skin felt and looked amazing when she was done and I also felt so relaxed after the amazing neck and shoulder massage. I got so many compliments on my glowing skin too! Not only is Fernanda an incredible/professional esthetician, she is also so sweet and caring! I can't wait to make my next appointment!"
- J.C. /
Office Visit /
Apr 30, 2017
Previous
Next
Over time the skin can become dull, dry, and discolored. The innovative chemical compound of lightening and brightening agents is designed to significantly improve these issues. Men and women who have dark spots, skin discoloration and acne scars may also benefit from a brightening facial. Ideal candidates are in overall good health and display signs of aging. Our medical esthetician will help determine if you are a good candidate for this procedure during your initial consult.
During your brightening facial, our medical esthetician will provide a thorough skin analysis to customize your treatment. This highly effective treatment blends lactic and kojic acids with a cocktail of natural lightening agents to help diminish dark spots, improve tone, and provide a youthful and glowing complexion. Minimal to no downtime. Long-term results can be achieved through routine skin care maintenance and additional treatments.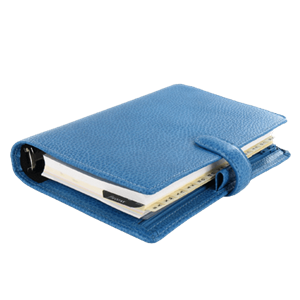 Is your skin exhibiting tall signs of advanced age or severe sun damage? Revive the look and health of your skin with a brightening facial. Call the Gallery of Cosmetic Surgery in Orange County, CA today to schedule a complimentary consultation. Our aesthetic team can easily restore the youthful glow of your skin with this innovative treatment.
Related Procedures