Dr. Kevin Sadati is a board-certified facial plastic surgeon who is expertly trained and experienced in administering Restylane to augment the face. Restylane is an injectable dermal filler that is composed of hyaluronic acid. Hyaluronic acid is present throughout the body: It lubricates our joints, provides volume to the skin and is responsible for giving our eyes their shape. This sophisticated formula restores lost volume and reduces the appearance of unsightly wrinkles. It is especially an ideal treatment for men and women who have fine lines around their mouth and lips. If you are interested in learning more about how Restylane can benefit you, call the Gallery of Cosmetic Surgery in Orange County, CA to schedule a consult.
Restylane was the very first volume and wrinkle correction dermal filler created that consisted of hyaluronic acid gel. This acid naturally exists within the body. Since these products are not derived from humans or animals, such as chickens (eggs) or cows, allergies to these foods and disease transmission are of no concern. These products are made of non-animal-based hyaluronic acid, which means they are fully biocompatible and safe. Furthermore, allergy testing prior to treatment is not necessary. The size of the hyaluronic acid particles in each of the products determines which issues a specific product is designed to address.
Restylane® Reviews
"Suzanne is the best! She sees your face as a piece of art, understanding the perfect placement for the most beautiful results."
- R.S. /
Facebook /
May 03, 2017
"I got undereye/cheek area filler by Suzanne and she's amazing! She's a sweetheart and very gentle with the injections. I'm usually such a baby about needles and with her they were practically painless. 10/10 would recommend! She's the absolute best.m"
- S.P. /
Yelp /
Jan 26, 2018
"Suzanne Rogers is awesome. I have been a patient of hers for over 10 years. She is very knowledgeable when it comes to all injectables, and she is also very truthful. She will not over-do anything, but takes her time to do it right."
- J.E. /
Google /
Dec 05, 2018
"I have been in the medical aesthetic industry for over 11 years, and in all of my experience I have never come across a more talented injector. I recommend Suzanne to all my friends, clients and family. I trust her with all of my aesthetic treatments. Not only is Suzanne extremely honest and ethical, but she has such an eye for detail, and has truly mastered the art of injectables!"
- J.K. /
Yelp /
Jun 07, 2016
"Suzanne Rodgers rocks! She is professional, warm and understands her patients. She does not want to over inject or over charge her clients which is smart. I appreciate her conservative and kind approach."
- E.N. /
Office Visit /
Oct 04, 2016
Previous
Next
During your appointment, the areas of the injection sites will be marked and thoroughly cleaned prior to the treatment. Your Restylane injections will be administered by highly trained and experienced Suzanne Rogers, our renowned master injector. With the comfort of local anesthesia, the Restylane filler will be injected into the skin using a fine needle where added volume is desired. After each injection, light pressure and a cooling ointment are applied. Other than feeling a tingling sensation and some visible redness in the areas of the injections, there are usually no other side effects. Most patients are able to return to work with no downtime after their 15 – 30 minute Restylane procedure.
Individuals who are having their lips enhanced typically receive a local anesthetic injection. This injection is necessary because the lips are extremely sensitive, which is why an anesthetic in this area prior to beginning the lip-enhancement procedure.
Although gorgeous results are evident after a single Restylane injection, multiple injections may be necessary to obtain optimal outcomes. Patients are generally thrilled with their new look and are impressed by the significant improvements in their facial contour. Results are long-lasting and have been known to last up to one year.
The Restylane family of products includes the original Restylane®, Restylane-L®, Restylane Lyft®, Restylane Defyne®, Restylane Silk® and Restylane Refyne®. These products can address a variety of issues, including fine lines; volume loss beneath the eyes, as well as moderate to severe facial folds and wrinkles. Furthermore, these dermal fillers can plump up areas of the face that look hollow, fill in scars, add volume to the lips and define an individual's lip line. The product chosen to use depends on the issues the patient would like to be addressed.
Unlike neurotoxic proteins like Dysport® and Botox® Cosmetic, the results attained with dermal fillers are immediately visible. Another benefit of using hyaluronic acid dermal fillers as opposed to neurotoxic proteins is that the results achieved with these dermal fillers are longer lasting than the results attained with neurotoxic proteins.?
While Restylane offers great benefits for patients seeking skin rejuvenation, there are other injectable fillers that may be considered as well. Some of these are comprised of materials such as collagen, polylactic acid, and calcium hydroxyapatite. During your consultation, Dr. Sadati will discuss the various fillers that are available today and will work with you to understand your aesthetic goals so that the best filler choice can be made.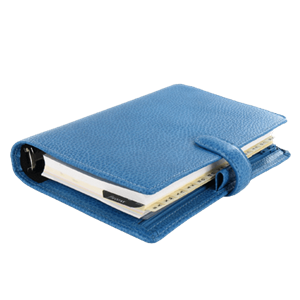 Plan Your Procedure
Recovery Time

None

Average Procedure Time

15-30 mins

Post-op Follow-up

As needed

Procedure Recovery Location

Out Patient
Contact Us
Restylane is one of the more popular dermal fillers used to add volume to the lips. Patients must be 21 years of age to receive this injection. Lip enhancement results using Restylane typically last up to 6 months.
On many occasions, patients request to have neurotoxic protein injections during the same session as their dermal filler injections. By using neurotoxic protein and hyaluronic acid injections during the same procedure, patients enjoy a relaxed, smooth, youthful-looking result.
Best Place for Restylane?
A Restylane injection replaces lost volume on the face and can be used to correct moderate to severe facial wrinkles most commonly found from the nose to the mouth. These are known as nasolabial folds and laugh lines. The injection is also commonly used around the corners of the mouth that extend downward.
How Often Do I Treat Myself?
Most results will last one year but some patients may choose to return between 5 – 9 months for a follow-up injection, which is safe to have at that time. Our office can set you up on a treatment regimen so that the results remain optimal throughout the weeks and months following each session.
Related Procedures
Related Posts