For women and men who live in Orange County, the beginning signs of aging can be distressing. Fine lines appear on your forehead, beside your eyes, and around your mouth. Your checks may sag and eyelids may droop. Over time, these lines form moderate to severe wrinkles which, combined with the loss of volume on your face, can make you feel self-conscious and negatively impact your self-esteem.
While a traditional facelift involves making long-lasting changes to the skin and its underlying tissues, a liquid facelift uses temporary dermal fillers and relaxers to add volume and smooth out fine lines and wrinkles. This noninvasive facial rejuvenation procedure is ideal for patients who aren't ready to commit to surgery, but still, want to achieve a refreshed and youthful appearance. At the Gallery of Cosmetic Surgery in Orange County, CA, plastic surgeon Dr. Kevin Sadati is guided by his years of experience to create a natural-looking outcome. Call our cosmetic practice today to schedule a complimentary consultation.
Restore volume to the face to create a more youthful look
Gently lift and soften facial features
Reduce wrinkles, creases, lines, or folds
Restore natural, curved facial contours
Create a more refreshed and energetic look
Plump hollowed features of the face as a result of aging
Mask under-eye bags and dark circles
Lift eyelids and open up the eyes
Lift and reduce the appearance of jowls
Restore the natural shape to flattened cheeks or temples
Lift the corners of the mouth
Fill in bumps and irregularities of the nose
Although plastic surgery is the best long-term solution to the aging process, it is also expensive, invasive and time-consuming. A liquid facelift is also known as a nonsurgical facelift may be the ideal choice if you don't have the time or resources for a traditional facelift or too young for a facelift. During a liquid facelift, Dr. Kevin Sadati – an expert in plastic and reconstructive surgery -- will inject liquid fillers into your face to help camouflage the initial signs of aging.
A liquid facelift combines wrinkle fillers with wrinkle relaxers to create a younger, smoother appearance. Wrinkle fillers (injectable dermal fillers) such as Restylane®, Radiesse®, Juvéderm®, and Sculptra® are injected into the skin to plump up and fill in hollow areas. This is commonly used for under the eyes, in the cheeks, nasolabial folds, and lips. Wrinkle relaxers such as BOTOX® or Dysport® are injected to relax the muscles under the skin and helps reduce wrinkles on the surface. Common areas for these products include forehead lines, Crow's feet, and laugh lines.
Liquid Facelift Reviews
"worth the 100 mile drive each way to see dr. sadati - wonderful doctor. i had important reunions to attend, and he helped me by scheduling my beauty procedure before my reunions."
- Anonymous /
Vitals /
Jun 10, 2016
""Filler for Cheeks" - Newport Beach, CA - Dr. Kevin Sadati was so amazing! He knew I wanted the filler to look natural, as though I had nothing done and mission accomplished! He was so professional during the procedure and consultation. He really is an artist and I highly recommend him to those seeking natural beauty. The staff was super friendly and made me feel good about the procedure."
- T. /
RealSelf /
Jun 16, 2014
"I am a 52 year old female. A couple of years ago, I had noticed some loosening of skin around my jowls. It was not something noticeable to any other but myself. I also felt my skin needed a "kick" and rejuvenation to look younger and healthier. I had consultations with few prominent facial plastic surgeons in the Newport Beach area. But I decided to go with Dr. Sadati because he is super specialized in face and neck surgeries and procedures. Throughout my consultation and research, I decided to go with laser resurfacing, rather than chemical peels, since it provides both skin rejuvenation and skin tightening. I did my procedure about 8 months ago and I am very happy the outcome of my procedure. Dr. Sadati was very confident and yet calm, and his staff were caring and attentive throughout my interaction with them. I specially enjoyed the treatment I got after my surgery. I have never seen any doctor to follow up with his patients after surgery is over the way Dr. Sadati and his staff did. It made the recovery much easier. I am super happy with the result and will plan to go back to Dr. Sadati when I need a face lift."
- L.W. /
Office Visit /
Sep 11, 2016
"I've been coming the Galleria of Cosmetic surgery for several years for skin care. My experience has always been positive and uplifting. I have recommended several friends and family and all have been just as pleased as I have been. Susanne has been my go-to girl for injectables. Never disappointed."
- J.S. /
Google /
Apr 07, 2018
"Excellent visit with Dr Sadati. - Fabulous results with Botox really made my eyes and forehead a lot younger than my74 years of age. I love it and will continue the procedure whenev ..."
- Anonymous /
Vitals /
Apr 20, 2016
Previous
Next
A liquid facelift is a highly individualized process that can make changes to your forehead, eyes, cheeks, nasal furrows, mouth, chin and neck. Dr. Sadati will advise you honestly about whether a liquid facelift is your best option or if another procedure would better meet your needs.
Dr. Sadati believes in patient education. He will discuss your procedure in detail, describe the fillers that will be used, and answer all of your questions.
Prior to treatment, Dr. Sadati will assess various aspects of your face and make marks directly on your skin to note where the injection sites will be. The face will be cleansed and a local anesthetic will be applied to help numb the top layer of skin. Using a syringe with a fine needle, the product will be injected into the marked areas until the desired fullness has been achieved. Most patients are very pleased with their results and often continue to get more injections as needed. While this will vary by product, most will produce results lasting from 3 –12 months.
All wrinkle relaxers and fillers on the market today are FDA approved and safe to use. It is important to discuss the differences between each product so that a precise treatment plan can be formulated to meet your specific goals.
Dr. Kevin Sadati has been performing liquid facelifts in his Orange County office for decades. He believes that a liquid facelift is a good option for patients who want to look younger without the stress of surgery. Liquid fillers help to bring life back into a person's face while reducing the appearance of fine lines and wrinkles.
The results following a liquid facelift can last months to one year depending on the products used. Some treatments such as BOTOX® typically last 3 – 4 months, while others last much longer. It is very common for patients to come back time and time again for repeat injections. These patients feel that the benefits and results still outweigh having a surgical procedure.
The results of a liquid facelift are highly dependent on the skill of the surgeon. Not only must the surgeon understand which filler will provide the best result, they must have a deep understanding of facial anatomy so that they can properly place the injection(s). A few millimeters of difference in the injection site (or depth) can mean the difference between a positive and negative outcome!
Injectable fillers and muscle relaxers are used in combination to create stunning results. Some patients may also consider skin rejuvenation with chemical peels, HydraFacial MD, and dermaplaning to add to surface results. These procedures help to decrease skin irregularities such as blemishes, scars, sun damage, color pigmentation, and freckles.
Cost of a Liquid Facelift?
While a liquid facelift may not be covered by medical insurance, it certainly is an investment in your own self-image. Our office is happy to discuss the cost of a liquid facelift and answer any questions you have. We will also include a personalized cost estimate as part of your consultation with Dr. Sadati.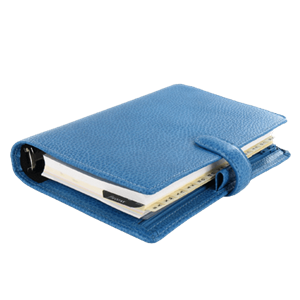 Plan Your Procedure
Recovery Time

None

Average Procedure Time

1 hour

Post-op Follow-up

As needed

Procedure Recovery Location

Out Patient
Contact Us
Related Procedures
Related Posts