Individuals who appear upset or sad due to a furrowed brow may want to consider scheduling an appointment to learn more about Dysport treatments. Our talented plastic surgeon, Dr. Kevin Sadati, is proud to offer several wrinkle relaxers to improve the signs of aging. At the Gallery of Cosmetic Surgery, countless men and women visit us every year to receive Dysport injections. Similar to BOTOX, Dysport is a botulinum toxin, FDA-approved, dermal injection. However, there are a few differences between these two injectables. Dysport is designed to spread a little bit further from the area where it is injected, which allows it to have a greater impact on areas with severe wrinkles. Many Dysport patients find that they see their results sooner than those who use BOTOX. In addition, Dysport is often more affordable for some people. We encourage you to call our Orange County, CA practice today to schedule a free consult. During this time we can discuss the pros and cons of all your wrinkle relaxer options to see which one is ideal for you.
Dysport is injected via a fine needle to specific areas on the face. Prior to the injection, these areas are marked and a numbing anesthetic is applied. The amount of medicine injected varies by patient depending on their aesthetic goals. Some individuals will have deeper, broader wrinkles while others wish to target fines lines (which requires less product). Dysport is administered during an in-office appointment that typically lasts about 30 minutes.
Your Dysport injections will be administered by highly trained and experienced Suzanne Rogers, our renowned master injector.
Dysport® Reviews
"Suzanne is a Dream! - Newport Beach, CA - Suzanne Rodgers from Dr. Kevin Sedati's office."
- J. /
RealSelf /
Oct 04, 2016
"Best Med-spa Ever! - Suzanne is such a professional and knows exactly what she's doing! Go to her for any injections!"
- M. /
RealSelf /
May 02, 2017
"Suzanne is Amazing - Newport, CA - Suzanne is the best injector I've ever been to... She always knows exactly what I need to make me feel fresh and beautiful.. and she never overdoes it... And the prices are always right and very competitive the office staff is always so sweet and so very helpful.. I won't go anywhere else.........."
- D. /
RealSelf /
Dec 02, 2016
"Suzanne is amazing!!! I had a bad experience previously, and was skeptical about going to anyone else until my girlfriend highly recommended her. The moment I walked in I felt so at ease, and it was apparent she knew what she was doing. With seventeen years of experience she told me what she recommended and I was completely satisfied with the results. Highly recommend!! Thank you!!"
- E.A. /
Yelp /
Feb 09, 2017
"I wish I could give more stars to Suzanne. .  I get my botox and fillers from her..  she's the best ..she never over does it and always I look and feel great..  you won't be disappointed.  Thank you Suzanne see you soon. .."
- D.H. /
Yelp /
May 26, 2016
Previous
Next
1. Prior to beginning the treatment, Suzanne Rogers will clean the areas where she plans to administer the injections.
2. Once the areas are cleaned, a topical anesthetic is applied. This is used to numb the skin and make the procedure more comfortable for the patient.
3. Directly before the injection, Suzanne Rogers will sterilize the area where she is administering the Dysport or dermal filler.
4. Once the injection is complete, she may sterilize the area again.
There is no downtime after a Dysport injection. Some mild swelling and redness may occur at the injection sites but the skin will return to a normal appearance a few hours after treatment. Ice packs are often compressed to the site immediately after treatment to help calm the skin and reduce these after effects. You will be able to resume your normal activities during the same day as your treatment. Results will become apparent within a couple of short days.
The common side effects following a treatment with Dysport are minimal and typically include some inflammation, redness at the injection site, and bruising. Patients should not place any direct pressure on their face and avoid strenuous exercise as these activities could cause the Dysport to migrate to other areas of the face; thus, ruining the results achieved. Patients should lie flat on their back for at least 4 hours following their treatment.?
Dysport consists of abobotulinumtoxinA, which makes it very comparable to BOTOX. Both of these products are neurotoxins that are used to relax the muscles responsible for creating a variety of creases and wrinkles on the forehead, and the face.
Patients seeking to rejuvenate their facial appearance may look into injectable fillers or a wrinkle relaxer like Dysport to attain results. Both skin treatments work to decrease facial wrinkles but use varying approaches. Injectable fillers add volume to certain facial structures which creates a smooth result on the surface. Sometimes, patients will benefit from a combination procedure that includes administering Dysport and a dermal filler (like Restylane). As these are two different types of products, they can safely be used during the same treatment session. This blend of injections is called a "liquid facelift" and provides outstanding results for individuals who do not want surgery.
The results achieved will not be noticeable right away. However, improvement will be visible within just a couple days. The results attained with Dysport can last up to 4 months.
Dysport is an investment in yourself and your self-confidence and is not covered by medical insurance. We are happy to discuss the cost of Dysport at our office in Orange County and to answer any questions you could possibly have. Part of your consultation with Dr. Sadati will include a personalized cost estimate.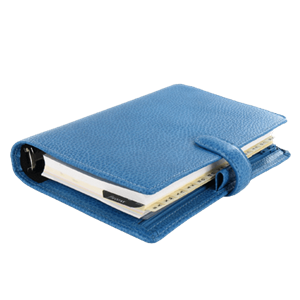 Plan Your Procedure
Recovery Time

None

Average Procedure Time

15-30 mins

Post-op Follow-up

As needed

Procedure Recovery Location

Out Patient
Contact Us
Related Procedures
Related Posts