BOTOX Cosmetic is a brand name injectable medicine used to significantly reduce the appearance of facial wrinkles. Known for its unique ability to temporarily freeze the underlying muscles that contribute to dynamic wrinkles and fine lines, BOTOX is a highly effective, nonsurgical alternative to a traditional facelift. Among the most popular procedures that Orange County plastic surgeon Dr. Kevin Sadati offers, BOTOX can be used to correct Crow's feet, forehead wrinkles, and frown lines. The Gallery of Cosmetic Surgery invites you to call our southern California practice to schedule a free consultation.
As we age, our bodies produce less elastin and collagen. This means that our skin has less structure and elasticity to "bounce back" after facial movements such as smiling, frowning or squinting. Over time, fine lines form and then deepen into wrinkles. Some patients feel that these lines – often known as frown lines, marionette lines or crow's feet -- make them appear older, angry or more tired than they feel.
When a small amount of Botox is injected into a fine muscle causing wrinkles, it prevents signals from the nerve cells from reaching the muscle. Because the muscle doesn't get the signal to contract, it cannot move. Effectively the muscle is paralyzed – and no longer able to contract to form a wrinkle!
BOTOX is administered during an in-office appointment that typically takes about 30 minutes. The depth, length, quantity, and location of wrinkles vary for each patient. Therefore, the injection treatment including the dosage and injection site(s), will be tailored during the procedure. Specific injection sites will be carefully marked. The injection is given through a syringe to localized areas on the face. You will feel a small prick as the needle inserts through the skin but any pain or discomfort is reduced with a cold compress.
Your Botox injections will be administered by highly trained and experienced Suzanne Rogers, our renowned master injector.
Successful Botox treatments require a highly skilled provider who can choose the correct location, depth and amount of Botox for each injection site. Targeting the wrong muscle can cause drooping in the wrong location (such as an eyelid). Choosing the wrong amount of Botox can result in an overdone, unnatural look that is unflattering to the patient.Our Staff is highly trained and experienced with Botox injection.
BOTOX® Reviews
"Great experience with Botox and Juvederm - I absolutely love the way Dr. Sadati injects Botox and Juvederm. Not to mention that he is one of the nicest plastic surgeon's in Orange County. He re ..."
- Anonymous /
Vitals /
Jun 08, 2016
"Amazing to be back, so happy to see my favorite doctor and his wonderful staff. - Wonderful Suzanne Rogers was so helpful and kind answered every question about botox, and helped me find a way to afford it too. Looking forward to f ..."
- Anonymous /
Vitals /
May 19, 2016
"Love this office for all my botox and fillers - This office is amazing, I have gone to both Dr and his nurse suzanne for all my injectables and they both have not disappointed me! My botox never see ..."
- Anonymous /
Vitals /
Apr 21, 2016
"Excellent visit with Dr Sadati. - Fabulous results with Botox really made my eyes and forehead a lot younger than my74 years of age. I love it and will continue the procedure whenev ..."
- Anonymous /
Vitals /
Apr 20, 2016
"Love this office! I've been seeing Suzanne for years for botox and fillers, and now that she's at Dr. Sadati's office, it's gotten even better. The staff is wonderful and Suzanne is a pro! She works hard to make me look good!!"
- R.D. /
Google /
Feb 06, 2017
Previous
Next
The needles used for Botox injections are very tiny and cause minimal pain. Once the area is cleaned, our expert injector will skillfully inject Botox into the targeted areas. You will experience minimal discomfort during the injection.
Injections can be done on your lunch hour and you can return to most normal activities immediately. You must remain upright for six hours following your Botox injection.
Immediately following a series of BOTOX injections will be some mild swelling and redness at the injection site. This will subside a few hours after the procedure. You can resume normal activities immediately after treatment but strenuous exercise should be avoided for a few hours. It is also recommended that you keep your head elevated for the first 8 – 10 hours.
Results following BOTOX will become apparent within 4 – 7 days. About a week after treatment, you will notice an inability to move portions of your forehead. With limited movement, wrinkles will diminish. The result is skin that appears smooth and soft.
BOTOX is approved by the FDA and has a long, safe history. It is administered in over 75 countries and consistently ranks as the most popular cosmetic procedure in America. However, even with its popularity, BOTOX is a drug and should only be administered by a qualified medical practitioner. Individuals who receive injections by someone inexperienced run the added risk of bruising, over-medicating, and obtaining an undesirable result.
Swelling can be minimized by the use of ice. Dr. Sadati also suggests using a homeopathic remedy called Arnica Montana to reduce inflammation.
In 2009, BOTOX gained a competitor when Dysport (abobotulinumtoxinA) was developed, approved by the FDA, and made available to the general public. Both drugs are used to relax the facial muscles that cause wrinkles and frown lines. Some practices lean toward BOTOX to address forehead lines and consider Dysport for Crow's feet. There has been much debate as to which drug is superior. Both have their advantages. Some distinct differences can be discussed during your consultation.
Injectable fillers such as Restylane, Juvéderm, and Voluma help decrease wrinkles by adding volume to certain facial structures, creating the appearance of smooth skin. BOTOX, which temporarily freezes the underlying muscle, offers a similar result with a different approach. Dr. Sadati will be able to determine if a filler material or a product like BOTOX would garner the best results.
You are a good candidate for Botox if you are willing to travel to our Orange County office and are self-conscious about wrinkles on your face and forehead. You should be in good health.
Good candidates must be at least 18-years-old and have realistic expectations for their Botox treatment. Botox targets lines on your face and forehead. Botox does not correct saggy skin or reduce the size of bags under your eyes. When skillfully performed by a highly trained and experienced injector, the results of Botox are immediate and patients are truly excited to see their wrinkles diminish in size.
Botox generally lasts between four and six months. Patients will need to get touch-up injections to keep their wrinkles from returning.
Qualified injectors will tell you there is good news and bad news when it comes to BOTOX. The good news is, if you are not happy with your results, it will only last a few months. The bad news is, if you love your results (which most people do), it will only last a few months. Regardless, many patients recognize even the temporary results are worth feeling and looking younger.
Botox is an investment in your self-confidence and is not covered by medical insurance. Our office is happy to discuss the cost of Botox and to answer your questions. A personalized cost estimate will be provided as part of your consultation with Dr. Sadati.
The most important thing you can do is to find a highly experienced and skilled Botox injector understands your facial anatomy. Many practitioners learned how to inject Botox in a weekend. They did not spend years in medical school learning about facial anatomy so they can inject Botox in a manner that creates a natural, pleasing result that enhances your beauty.
Unfortunately, Dr. Sadati sees many patients in Orange County who is the victim of providers who compromised their safety and results. Some of these patients have a droopy eyelid because the injection was made in the wrong place and at the wrong depth. Others are over-treated and look unnatural. A further consequence is health problems created by non-pharmaceutical grade Botox.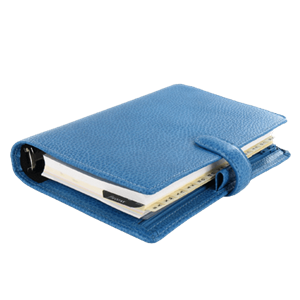 Plan Your Procedure
Recovery Time

None

Average Procedure Time

15-30 mins

Post-op Follow-up

As needed

Procedure Recovery Location

Out Patient
Contact Us
Related Procedures
Related Posts