There are two primary reasons a patient may require a revision facelift:
1. The patient is unsatisfied with the results of the primary facelift. In these cases, the patient commonly possesses a dramatically altered appearance or cosmetic imperfection caused by the inadequate work of the previous surgeon.
2. The patient's primary facelift was performed between eight and ten years ago, and they want to address new signs of aging that have occurred since their initial procedure.
An accomplished specialist in facial plastic and reconstructive surgery with years of experience performing thousands of successful facelift procedures, Dr. Sadati is fully qualified to correct or improve upon a previous facelift to deliver a natural, refreshed and more youthful appearance. Since revision facelift is unique, it requires a specific facial tightening technique to prevent a "pulled look" and unwanted horizontal lines across the cheek area. Redo facelift procedure can be performed under local anesthesia and twilight sedation without the need for general anesthesia.
No matter what a patient's reason is for having a revision or redo facelift procedure, it is important that they choose a surgeon that is up to the task. Dr. Sadati is a highly-skilled plastic surgeon, and he will not turn away any patient because a potential surgery is deemed too challenging. It is important, however, that all patients come in with a realistic expectation and that they recognize that these procedures are more difficult and risky than other first-time cosmetic procedures.
Guiding his success is a blend of his surgical skill, unique artistic eye, and attentiveness to his patients' needs and desires. Always striving for perfection, he is skilled at achieving patient objectives while delivering youthful, exceptionally natural results. With years of experience, countless successful procedures and unrivaled surgical skills, Dr. Sadati is highly qualified to correct and improve upon previous facelift procedures. His facelift technique was published by the American Journal of Cosmetic Surgery and received astounding reviews from his peers. He has been invited to premier facial plastic surgery conventions such as American Academy of Facial Plastic Surgery, American Academy of Cosmetic Surgery, and California Academy of Cosmetic Surgery in order to educate other facial surgeons on his innovative facelift technique.
Dr. Sadati has been voted by his patients: " The Best Cosmetic Surgeon" in OC register 3 years in a row, " Top Plastic Surgeon in Orange County" in Locale magazine, The Rivera Magazine named him as one of the top beauty experts in Orange County. He has received " Best Overall Facial Rejuvenation" award by his peers at the national Aesthetic Show. He also appeared on "the Doctors" TV show.
To find out the best course of action for you, call the Gallery of Cosmetic Surgery in Southern California to set up a private consultation. Dr. Sadati will be happy to meet with you to discuss all your surgical and nonsurgical options.
Revision Facelift Reviews
"Hands of an Artist - Newport Beach, VA - Dr. Sadati, explained to me his plan to correct the problem... and made me feel comfortable during the entire process. Dr. Sadati was able to fix the mistakes of not 1 but 2 plastic surgeons. Also, the entire staff was helpful from pre to post op."
- K.I. /
RealSelf /
Dec 05, 2011
"59 Yr Old in for 2nd Procedure Wih Dr. Sadati - Newport, CA - I had a Lifestyle lift in 2007 but had some botox in recent years to take care of the lines between eyebrow and creases along cheeks. Botox was expensive as it was not lasting but a short 2 months on me. So I saw that Dr Sadati was doing fat transplants to the face. THat was what I needed and the procedure is still looking great 2 1/2 years later. And as he had an artistic eye, he found a..."
- G. /
RealSelf /
Jul 03, 2014
"64 Years Old... Now Look 52! Lower Face Lift and Fat Grafting Changed my Life. Newport Beach, CA - I am 65 years old, and I was showing definite signs of aging. I noticed there were hollows under my cheeks and excess skin on my face, which led to a skeleton- like appearance that was unattractive. I had also had a botched face lift previously, which had left sunken areas underneath my eyes, making things look worse. When I came to see Dr.Kevin Sadati, I was feeling self-conscious about my..."
- T. /
RealSelf /
Mar 27, 2016
Previous
Next
AVERAGE PROCEDURES PERFORMED
From 1997 to 2014 the American Society for Aesthetic Plastic Surgery (ASAPS) has compiled data from board plastic surgeons and otolaryngologists to compare what the national average is for each cosmetic procedure.
Over the past ten years, Dr. Kevin Sadati himself has compiled averages, which reflect him to be well above these national averages.

Dr. Kevin Sadati, a nationally recognized expert in facial rejuvenation, has developed a revolutionary facelift technique (known as the "Double C Plication technique") in response to patients request for a discreet, natural facelift result.
His technique has been published in the American Journal of Cosmetic Surgery. He has given numerous presentations in national meetings regarding his facial rejuvenation technique. Dr. Sadati has performed over 3,000 lower face and neck lifts using local anesthesia and twilight sedation without the need for general anesthesia, over 500 of these were revision or redo face and neck lift surgeries.
Because our revision facelift and neck lift is minimally invasive, there is no chance of cutting the deep connective tissue known as the Superficial Muscular Aponeurotic System (SMAS). Dr. Sadati folds (plicate) the SMAS in 3 layers and applies gradual facial muscle tightening from top to the bottom: in cheek area there is less tightening and there is increases tension as he tightens the jawlines and neck muscles. Therefore, the face looks smooth without the "pulled look", and yet the jawlines and neck are firm and sharp with high definition. In order to decreases the risk of facial nerve injury that can occur more frequently with deep plane technique (cutting the SMAS), Dr. Sadati uses plication technique (folding the SMAS) in three layers instead of cutting the deep tissue. His technique will ensure long-lasting and natural-looking results. There is minimal downtime and a quick recovery period, with most patients resuming their normal activities within one week.
That is why after their revision facelifts, patients report being repeatedly told that they "look amazing" even though nobody guessed they'd had a revision face and neck lift. Instead, patients were asked if they had lost weight, gotten a new haircut or taken a relaxing vacation. They looked refreshed and more youthful!
Although patients appreciate that their revision facelift does not require a general anesthetic, they are understandably concerned about the procedure and use of local anesthesia and twilight sedation. Dr. Sadati goes to great lengths to create a calm and comforting atmosphere, which alleviates much of the patients' stress. He will not start the numbing process (local anesthesia) until the patient is completely relaxed and asleep.
All of Dr. Sadati's surgical team are genuinely caring and sympathetic to his patients' needs. The staff speaks softly and gently, which gives patients confidence during their procedure and contributes to a positive and reassuring experience. Frequently patients are so relaxed that they close their eyes and drift off to sleep.
Dr. Sadati's injection technique is a key component of patient comfort. He uses a very small needle and a gentle touch. The nerve blocking technique lasts over nine hours, so strong narcotics are not necessary for pain management. There is no nausea or vomiting associated with this procedure since it is not performed under general anesthesia.
During the surgery, Dr. Sadati will employ a triple layered muscle-tightening (plication) technique for revision facelift. This applies gradual tension to the facial muscles from the cheeks down to the neck area. This results in less pulling on the corners of the mouth and more tightening on the jaw, which contributes to the natural results of the lower facelift. At the same time there will maximum tightening of neck tissue, resulting in a smooth and younger looking neck.
After the revision facelift is completed, a gauze bandage dressing is applied. Patients may experience feelings of pulling and tightness. These are indications of a successful procedure and signal the path to recovery.
With a local anesthetic, you will not experience any surgical after-effects such as nausea or grogginess. Instead, when your revision facelift is complete, you'll be encouraged to sit up and then walk around. We offer refreshments and beverages that include fresh fruit smoothies and a nutritious anti-oxidant drink. As a precaution, your vital signs will be closely monitored and you'll be discharged only after a thorough post-op review.
You will likely experience some slight tightness around the ears and jawline on the first night after surgery. Any discomfort can be effectively managed with Tylenol. We will also provide you with prescription pain medication just in case it's needed. In our experience, most patients are delighted with the ease and comfort of the procedure and recovery.
Patient care and Customer service are key components of our practice, and Dr. Sadati will personally call you to follow up after your surgery. You will be given Dr. Sadati's 24-hour contact number in case you need assistance outside of business hours.
The day after your revision facelift, you will return to our Orange County office to have your dressing removed. You'll be instructed to wear a light elastic wrap (provided by our office) for 48 hours. Any discoloration, swelling or tenderness around the incisions should subside within a week. Exterior sutures are dissolvable therefore will be absorbed by your body.
Post-operative recovery is quick. Swelling can be minimized by the use of ice and by keeping the head in a slightly elevated position when sleeping. Dr. Kevin Sadati suggests using a homeopathic remedy called Arnica Montana to reduce inflammation and aid in your recovery.
Results can be seen immediately following surgery. The amount of recovery time varies depending on the person, but most patients report they are ready to resume their normal activities within a week, with a return to more strenuous activity at the 4-weeks mark.
If you are considering a revision facelift, your first step will be to meet with Dr. Sadati for a private consultation. During this meeting, Dr. Sadati will seek to understand your unique needs, motivations and cosmetic objectives. After thoroughly evaluating any issues or additional signs of aging that have arisen since your primary facelift, Dr. Sadati will compose a treatment plan to correct any imperfections and deliver a refreshed, more youthful appearance. Renowned for his compassionate and welcoming demeanor, Dr. Sadati will take the time necessary to ensure you are completely comfortable with and educated on the procedure.
A celebrated leader in the field of facial plastic surgery with innumerable successful procedures, Dr. Sadati is among the most qualified surgeons to correct and improve upon your previous facelift and ensure you look as young and vibrant as you feel.
revision facelift surgeon
Your experience with the consultation process is a good indication of what you are likely to receive as a surgical patient in any practice. If the process is well-organized and enjoyable, the staff is respectful and efficient, and the physician takes adequate time to understand your individual needs and communicates effectively, then you have a very high likelihood of being treated in a similar fashion if you become a surgical patient of that practice. If the process is disorganized or rushed, if the staff is discourteous or unprofessional, or if the physician does not give you confidence that your needs will be met, then don't expect things to get any better once you are a surgical patient.
You must be absolutely certain that your facelift plastic surgeon's aesthetic sensibility matches your aesthetic goals. I have a very particular aesthetic and artistic vision, and I do not pretend to be the plastic surgeon for everybody. I strive to produce facelift results that are natural-appearing, results that do not advertise a trip to the operating room. I have a particular distaste for cheek implants, as I think they rarely produce natural-appearing cheek contours, and instead, prefer to enhance facial volume by means of fat grafting with PRP. Make sure that your facial plastic surgeon's philosophy and preferred approaches are consistent with the goals that you have in mind.
Adequate communication is obviously invaluable, and you should be able to communicate clearly and easily not only with your doctor but also with your doctor's staff. Over the course of preparing for and recovering from aesthetic surgery, your doctor's staff will have an important and active role. Make sure that your interaction with the staff gives you confidence that you will receive the care and attention that you expect, and deserve, postoperatively.
Be confident enough to ask some `difficult' questions about your revision facelift procedure. Feel empowered to ask any physician questions like What are your complication and re-operation rates for this procedure? Has a facelift surgery that you performed ever resulted in a lawsuit? Have you had any serious complications and unplanned hospitalizations after cosmetic surgery? Have you ever been disciplined by a state medical board? I am never offended by these kinds of questions, and no competent and qualified surgeon should be. In my opinion, it is actually the savvy prospective cosmetic surgery patient who does this kind of `due diligence'.
The bottom line is that a facelift is the most powerful cosmetic procedure we have but it is still an art form that must be tailored to the individual. It does not matter if the surgeon used the deep plane facelift or Plication technique for revision facelift if they can't exercise artistic judgment. At the same time, mass-marketed facelifts like Sonobella Lift, Lifestyle Lift, and Quicklift at the other end of the spectrum can also lack artistry and tailoring necessary for a natural but effective result.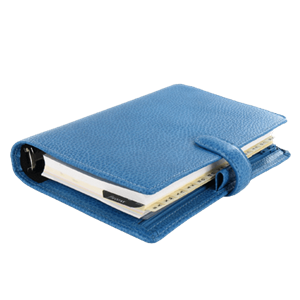 Plan Your Procedure
Recovery Time

1-2 weeks

Average Procedure Time

3-4 Hours

Post-op Follow-up

1 day, 1 week, 2 months

Procedure Recovery Location

Out Patient
Contact Us
Related Procedure