Fat deposits tend to make the face appear rounder. Fat deposits also reduce many of the natural curves and angles of a person's face, which leaves them looking older and heavier. It is unfortunate that these fat deposits cannot typically be reduced through diet or exercise.
Liposuction of the neck and face is a very specialized procedure that requires both artistic and surgical skill. Liposuction can delicately reduce the size of these age-related fat deposits and create a longer, more youthful-looking profile. When an experienced professional like Dr. Kevin Sadati performs the procedure, the results can be amazing.
The Gallery of Cosmetic Surgery in Orange County, CA offers a wide range of cosmetic facial procedures to create the facial contour you desire. Board-certified facial plastic and reconstructive surgeon, Dr. Kevin Sadati is highly skilled in performing neck liposuction to reduce unwanted fat pockets in the neck. This procedure is performed using local anesthesia and twilight sedation without the need for general anesthesia.
When you visit our practice, Dr. Sadati will perform a thorough assessment of your condition. From there, he will create an individualized treatment plan that may include a neck lift or chin augmentation, or non-surgical fat reduction options.
Dr. Sadati believes in patient education. He will advise you honestly about whether liposuction will meet your aesthetic goals. He may tell you that another procedure (or combination of procedures) would best meet your needs. He will discuss your surgical plan in detail and answer all of your questions. You will leave the consultation knowing that Dr. Sadati cares about you and wants the best results possible.
Neck Liposuction Reviews
"Dr. Sadati is the Best – Newport Beach, CA - I am a Board Certified Physician myself, so I take pride in choosing who will contribute to my health and well-being. Dr. Sadati performed my breast augmentation six years ago…simply amazing. So I found Dr. Sadati when I wanted liposuction. His staff is simply wonderful. They are patient pro-active, helpful, resourceful, and accommodating. Dr. Sadati and his staff made the process of having..."
- A. /
RealSelf /
Aug 14, 2013
"53 Years Old, Genetic Disposition to Jowls and Sagging Neck - Newport Beach, CA - Dr. Sadati took almost an hour with me on initial consultation. He was precise in going over his education, office, the procedure, expectations, his personal art background, what my expectations are, what I am happy with, what I would like to change, my questions on procedure, etc. my pre-op was also an opportunity to review the procedure, follow up, comfort, anything I was concerned with. The procedure had no surprises as Dr. Sadati did everything as we had discussed. No pain during procedure, except 1 hour in, and he had asked during the start of the area if no pain, when I indicated it was slightly painful, he immediately injected additional numbing medicine. He communicated with me and staff during procedure, was gentle (as can be during Lipo) and thorough out. I did fall asleep at one point. Next day was follow up and I was thrilled with day after results. Yes, good amount of bruising - as can be expected with the amount of lipo - I hope you can see in my pictures the amount of lipo needed to get the results.It's day 5 post op and I must say....Dr. Kevin Sadati you are an artist!"
- F. /
RealSelf /
Aug 07, 2014
"Dr. Sadati and his office staff are amazing! I had laser liposuction done in the neck area and I am so happy with my results. I feel rejuvenated and look 10 years younger. The moment you walk into this office you feel welcomed and comfortable. Everyone is so nice. Dr. Sadati is thorough, honest and down to earth. I went to 6 consultations and without a doubt, Dr. Sadati is the BEST for neck and face rejuvenation. I felt no pain during or after the procedure and healed exactly as described. I'm thrilled, and you will be too!"
- S.K. /
Yelp /
Feb 19, 2018
"easy, wonderful. - Great, results what I wanted,"
- Anonymous /
Vitals /
Jun 28, 2016
"highly recommended - I had a neck lift, platysmaplasty and neck lipo by Dr. Sadati and found him and his staff to be excellent: talented, friendly, genuine and very professional. Excellent communication throughout the process and no complications. He is a very talented surgeon and has won numerous awards which prove it, yet he's also very personable and makes you feel at ease. I strongly encourage meeting with him if you are considering a procedure."
- Anonymous /
Vitals /
Jun 26, 2013
Previous
Next
The process takes about 30 minutes for the average patient and is performed under local anesthesia and twilight sedation. The fatty tissue is removed using two small incisions that are virtually undetectable after the procedure. Once removed, this fatty tissue is gone forever and the improvements are immediate and life-long. To help speed your recovery, Dr. Sadati will apply Platelet Rich Plasma (PRP) to the liposuctioned area(s). This is a technique that Dr. Sadati helped to pioneer. PRP can dramatically improve your recovery by reducing swelling and bruising. This procedure may be a stand-alone procedure, but in most cases, it is used in unison with the neck lift. After neck liposuction, compression dressing is applied to reduce bruising and swelling. Patients do not experience pain after surgery and discomfort is managed with Tylenol.
In some cases, there is excessive skin laxity that requires either surgical procedure like neck lift or non-surgical devices to tighten the skin. If a neck lift is required, after the fat has been removed from the neck, incisions are made under the chin and behind the ears to allow Dr. Sadati access to the neck muscles. At this time, the muscles will be pulled tight and the overlying excess skin will be removed from the incision behind the ears. A drain may be placed under the skin to help collect fluid and blood, but this drain is usually removed within 24 hours. If a combination procedure is taking place such as a facelift, the neck lift will most likely occur after the facelift has been completed. Non-surgical devices like Vivace can also be used to tighten mild to moderate amount of skin laxity.
neck liposuction RECOVERY
Once your liposuction is finished, neck is wrapped with compression dressing. We offer refreshments and beverages that include fresh fruit smoothies and a nutritious anti-oxidant drink. As a precaution, your vital signs will be closely monitored and you'll be discharged only after a thorough post-op review. Patients who have a combined surgery of neck liposuction and a lift will monitored longer before discharge. At home, you are encouraged to sleep slightly in a slightly elevated position. There is minimal discomfort during post operative period that is managed with Tylenol.
The day after your neck liposuction or neck lift, you will return to our Orange County office to have your dressing removed. You'll be instructed to wear a light compression garment (provided by our office) for three days to help your skin adhere to the underlying tissues. Once the compression garment is removed, you will need to gently massage the area and apply cold compresses. Any discoloration, swelling or tenderness around the incisions should subside within a week. Exterior sutures will be absorbed by your body.
You may experience mild bruising and/or swelling for the first week. Any discomfort can be effectively managed with Tylenol. We will also provide you with prescription pain medication in case it's needed. In our experience, most patients are surprised with the ease and comfort of the liposuction.
Customer service is a key component of our practice, and Dr. Sadati will personally call you to follow up after your surgery. You will be given Dr. Sadati's 24 hour contact number in case you need assistance outside of business hours.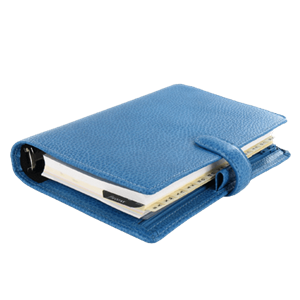 Plan Your Procedure
Recovery Time

1-2 weeks

Average Procedure Time

1-2 hours

Post-op Follow-up

1 day, 1 week, 2 months

Procedure Recovery Location

Out Patient
Contact Us
Scarring with neck liposuction is very minimal. The incisions will range from keyhole punch marks to very small lines and usually are not an issue with this procedure.
What About Small Amount of Fat
Neck liposuction removes both small and large amounts of fat. Patients that have a small yet distinct bulge residing just under the chin will benefit greatly from this procedure. The removal of this fatty bulge should be fairly straightforward. There are also non surgical treatment for small amount fat such as Kybella and coolsculpting that can help patients to achieve good contouring results.
The fat cells removed during neck liposuction do not come back. However, patients who gain weight after surgery are at risk of regaining fat because the remaining cells left behind can expand and become larger. Patients that adhere to a healthy diet and exercise program will continue to see beautiful results years after their surgery.
Cost of Neck Liposuction?
Liposuction of your face and neck is an investment in your self-confidence and is not covered by insurance. Our office is happy to discuss cost and to answer your questions. A personalized cost estimate will be provided as part of your consultation with Dr. Sadati.
You are a neck lift candidate if you are willing to travel to our Orange County office and want a more defined contour to your neck and jawline. The ideal candidate for a facial liposuction will have good skin elasticity, a strong bone structure, and be in good mental and physical health. Since skin elasticity lessens as we age, liposuction generally works best for patients between 20 and 40-years-old.
You may not be suitable for neck liposuction if you suffer from certain medical conditions. If you do smoke, you'll be asked to stop for at least three weeks before and after the procedure, as smoking can delay the healing process.
The best way to determine if you're a good candidate for a neck lift is to schedule a consultation with Dr. Sadati in our Orange County office.
Related Procedures
Related Posts