For many people, there is nothing more frustrating than to look at a photo of themselves and be disappointed in what they see. Everyone wants to look their best, but as the aging process begins to take its toll and a person develops loose neck tissue or a double chin, they might begin to feel insecure and unattractive.
What people don't realize is that a neck lift is a cosmetic surgery designed to tighten the muscles and excess skin, or sagging skin, around the neck. Neck Lift is one of the most commonly requested surgical rejuvenation procedures in southern California. As one of the top facial plastic surgeons in Orange County, Dr. Kevin Sadati is able to reduce these telltale signs of aging and restore the natural curves and contours of one's neck and jawline. Visit the Gallery of Cosmetic Surgery to schedule a private consultation.
Neck Lift Reviews
"easy, wonderful. - Great, results what I wanted,"
- Anonymous /
Vitals /
Jun 28, 2016
"I'm a big fan of Dr. Sadati since 2011 when I looked older than I do now! No anesthesia procedures for my neck and eyes. Caring, ethical and so skillful. - Uplifting, and trust from positive experiences."
- Anonymous /
Vitals /
Jun 09, 2016
"Very satisfied with my great results, thank you, Dr. Sadati! - I interviewed at least half a dozen plastic surgeons in Newport Beach, and when my husband & I met Dr. Sadati, my search was over. He's an artist, he' ..."
- Anonymous /
Vitals /
Apr 22, 2016
"highly recommended - I had a neck lift, platysmaplasty and neck lipo by Dr. Sadati and found him and his staff to be excellent: talented, friendly, genuine and very professional. Excellent communication throughout the process and no complications. He is a very talented surgeon and has won numerous awards which prove it, yet he's also very personable and makes you feel at ease. I strongly encourage meeting with him if you are considering a procedure."
- Anonymous /
Vitals /
Jun 26, 2013
"I had a neck and lower face lift in Newport Beach.I had a very good experience and I think it had a lot to do with the preparation and care that Dr. Sadati provides.Thanks to the care before surgery I had very little swelling and bruising.Dr. Sadati listens to your concerns and answers all your questions.Also the office staff was wonderful and available to answer all your questions and concerns all the time.I couldn't be happier with the excellent results and minimum discomfort and without general anesthesia.Dr. Sadati is a master and an artist. Magical hands."
- B.H. /
Google /
May 06, 2017
Previous
Next
AVERAGE PROCEDURES PERFORMED
From 1997 to 2014 the American Society for Aesthetic Plastic Surgery (ASAPS) has compiled data from board plastic surgeons and otolaryngologists to compare what the national average is for each cosmetic procedure.
Over the past ten years, Dr. Kevin Sadati himself has compiled averages, which reflect him to be well above these national averages.

A neck lift will address several issues including the removal of excess fat, the trimming of hanging skin, and the tightening of loose skin around the underlying neck muscles. An incision is made under the chin, and in some cases, behind or in front of the ears. If fat removal is part of this surgery, liposuction will be the first step. Next, the neck muscles (platysma) are pulled tight and the overlying skin is stretched and re-draped to achieve the desired definition. Sutures are placed deep within the neck muscles and a drain may be inserted to prevent bruising.
Dr. Sadati stopped doing all his face and neck lift surgeries in hospitals or hospital-affiliated surgicenters over 10 years ago, and instead began doing all of his elective cosmetic surgical procedures in our surgical facility, where we can offer better anesthesia options, such as local anesthesia and twilight sedation.
The face and neck lift is an outpatient procedure, so no one is hospitalized overnight. Out-of-town patients are asked to stay in in nearby hotels, since Dr. Sadati sees facelift patients the following morning. The first night most patients sleep comfortably and take extra strength Tylenol for any discomfort. The following morning the head wrap is removed and a light facial garment is applied to reduce swelling. During the first 3 days of your recovery, you are able to move about the house. This includes eating, going to the bathroom, watching TV, or reading a book. We ask that you do nothing, aside from the basic necessities, during these 3 days. Sutures are removed in 7 days.
We tell our patients to expect about 7-10 days of recovery prior to any social engagements, being seen in the public eye, or going back to work. Four weeks of recovery time is required for strenuous activities like weight lifting, golfing, and tennis.
A neck lift is considered an outpatient procedure. Unlike other surgeons, Dr. Sadati's innovative technique doesn't require general anesthesia. The neck lift is performed under local anesthesia with twilight sedation to ensure the patient's comfort and safety, therefore eliminating the risks associated with general anesthesia, such as nausea and vomiting, blood clotting in the legs, or post-operative pain.
Dr. Sadati blocks all the nerves so there is no pain during the surgery and minimal discomfort during recovery. During the procedure, Dr. Sadati applies gradual muscle tightening to the neck tissue (platysmaplasty), and removes loose and sagging skin, resulting in a smooth and rejuvenated appearance with long lasting results. The neck lift surgery typically takes 2 hours to perform.
After the procedure, there will be minimal discomfort, as well as minimal bruising and swelling. You may feel tightness and a pulling sensation as the neck adjusts to its new position but these symptoms are normal and will subside with time. You should expect to be off work for about 7 days to heal and rest. It can take a couple of months for the numbness and tightness to subside and for the neck to feel natural.
After their neck lift, patients report being told that they look refreshed and more youthful. Many of our female patients say that they have returned to wearing necklaces because they are no longer self-conscious about the sagging skin on their necks. Many men report that their necks are as firm as when they were in their 30's.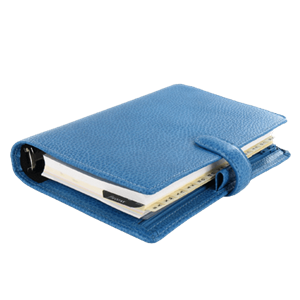 Plan Your Procedure
Recovery Time

1-2 weeks

Average Procedure Time

2-3 hours

Post-op Follow-up

1 day, 1 week, 2 months

Procedure Recovery Location

Out Patient
Contact Us
The best treatment for an aging neck is necklift surgery to remove excess or sagging skin, excess fat, and to tighten the muscle. However, not everyone is a surgical candidate for neck lift, whether due to health issues or perhaps the neck has not aged enough to justify surgical intervention. For those individuals, there are nonsurgical options available. Dr. Sadati can examine you to determine if surgery or nonsurgical options such as Kybella™ injections to reduce the fatty tissue, or Vivace, microneedling with radiofrequency to tighten the neck tissue would be better to provide you with the best neck rejuvenation.
Vivace, the new, FDA-approved microneedling system, is a revolutionary non surgical way to contour and tighten the face and neck tissue. By using radio frequency that heats the area underneath the skin and producing microscopic "wounds," Vivace encourages the body to create new collagen, a naturally occurring skin tightening substance. Vivace Microneedling combines radio frequency energy through microneedles and delivers rejuvenation into the skin through each needle. This procedure tightens the skin while stimulating new collagen growth. Vivace is usually recommended as a series of 3 or 6 treatments to provide optimal results.
Vivace Microneedling requires very little downtime and can be performed with a topical anesthetic in under an hour at Dr. Kevin Sadati's office. It is minimally invasive and virtually painless.
an Expert neck lift Surgeon
There is an infinite amount of information about neck lift surgery accessible online, some beneficial, some confusing. Many patients learn about treatment options and narrow their search for a facial plastic surgeon on review sites such as Realself and Yelp. Then they make one, two, or more consultation appointments, and on the basis of these consultations determine who will be their neck lift surgeon.
Some patients already have a particular plastic surgeon in mind, based on the recommendation of satisfied patients or the surgeon's reputation online. Nonetheless, you should consider the following criteria after your consultation to see if the surgeon is qualified to perform your neck lift surgery.
Is this person trustworthy and likable? Will I enjoy seeing him/her over the course of my surgery and recovery?
Did he paid attention to my medical history and examined me in detail?
Did my facial surgeon truly listen to my area of concern, or did he give me menu list of procedures that he wants to perform?
Does this surgeon have artistic eyes and understand my aesthetic sensibility? Can he give me exactly what I am looking for?
Did he discuss my anesthesia options: local anesthesia & twilight sedation vs. general anesthesia?
Does he have abundant before and after pictures of different types of face and neck lifts? Do they look naturally rejuvenated or do they look like unnatural?
Did I get a sense of professionalism, friendliness, and accommodation from the staff? Does the staff look unnatural with a pulled look, overfilled lips, and cheeks?
Did the staff pressured me or try to sell the procedure to me?
Does this surgeon exclusively perform facial rejuvenation with thousand of neck lifts under his belt, or perform all types of surgeries like breast and body contouring? Jack-of-all-trades, master of none.
Dr. Sadati has been voted by his patients: " The Best Cosmetic Surgeon" in OC register 3 years in a row, " Top Plastic Surgeon in Orange County" in Locale magazine, and received " Best Overall Facial Rejuvenation" award at the national Aesthetic Show by his peers. He also appeared in "the Doctors" show on NBC.
For more information on facial rejuvenation and to see if you are a good candidate for a surgical neck lift, contact Dr. Sadati's office today to set up a consultation. You can go over your goals with Dr. Sadati and decide what the next step should be to becoming a better you.
For out of state and international patients, we require patients to send us their facial photos for evaluation and recommendations prior to flying to Orange County, California for your one on one consultation.
You are a neck lift candidate if you are willing to travel to our Orange County office and believe that you look older than you feel. The ideal candidate for a neck lift will have excessive neck skin elasticity, and be in good mental and physical health. You may not be suitable for this procedure if you suffer from certain medical conditions. If you do smoke, you'll be asked to stop for at least three weeks before and after the procedure, as smoking can delay the healing process.
You may be a good candidate for a neck lift if you've lost weight and notice excess skin on your neck, jowls. Patients who are genetically predisposed to a double chin may opt to have a neck lift in their 30's. Most of our patients start considering lower face and neck lifts in their 40's and 50's. Whatever your age or circumstance, excess skin on your face and neck can be unsightly and make you look older.
Once patients notice the signs of aging, many recognize that they've neglected their own needs. Choosing a neck lift is a way to invest in yourself and improve your self-image. Many patients state that this procedure was the best investment that they made for themselves.
Unlike many surgeons, Dr. Sadati takes time to get to know his patients. You will have an extensive consultation. During your consultation, you'll discuss your goals for your neck lift as well as your medical history (including previous facial surgeries). Dr. Sadati will look at your facial anatomy and at the quality of your skin.
Dr. Sadati believes in patient education. He will advise you honestly about whether a neck lift will meet your aesthetic goals. He may tell you that another procedure (or combination of procedures) would best meet your needs. He will discuss the procedure(s) with you in detail and answer all of your questions. You will leave the consultation knowing that Dr. Sadati cares about you and wants the best results possible from your neck lift. As an artist and surgeon he will customized the best plan for you to obtain a natural and long lasting results with minimal discomfort and complications.
The best way to determine if you're a good candidate for a neck lift is to schedule a consultation with Dr. Sadati in our Orange County office.
Some patients will have issues with their neck, but these problems may actually be the result of a "weak chin." Without the proper support of the chin bone, the neck isn't able to have a defined contour. A chin implant (genioplasty or mentoplasty) may be recommended to reshape the chin and make it wider or more prominent. This can have a great impact on the neck for many patients. This surgery is performed using local anesthesia and twilight sedation without the need for general anesthesia. Chin augmentation requires the skill of an experienced facial plastic surgeon like Dr. Sadati. A neck lift may still be needed once the chin has been corrected.
Related Procedures
Related Posts