Orange County plastic surgeon Dr. Kevin Sadati is known as one of the preeminent experts on facelift surgery and cosmetic facial rejuvenation. He has performed thousands of facelift surgeries for both men and women throughout Orange County and Newport Beach and is known for creating outstanding, natural results. A surgical facelift varies according to patient age, the amount of facial sag, and the lost volume that is present. It can also vary greatly and is often performed differently for men and women. In general, a facelift is defined as correcting the aging process on the face, from the forehead to the corner of the eyes, down to the mid-face, cheeks, jawline, and neck. Dr. Sadati uses proven techniques designed to give his patients a younger-looking appearance without an "operated" look. In addition, he employs advanced recovery methods so his Newport Beach patients spend less time in recovery and are able to get back to normal faster. After a thorough consultation, Dr. Sadati outlines each facelift surgery using an individualized approach according to each patient's personal facial anatomy. During surgery, his goal is to delicately reposition and restore the underlying facial foundation, which includes the fascia and fat in the face, as well as the muscles in the cheek, jawline, and neck.
Newport Beach Facelift Video
When considering a facelift, experience matters. Named "Best Cosmetic Surgeon in Orange County" by the Orange County Register four years in a row, Dr. Kevin Sadati is one of the most sought-after Newport Beach facelift surgeons in the area. In addition to being board certified in facial plastic surgery, he is also an ear, nose, and throat (ENT) specialist, and a passionate sculptor and painter. This gives him a unique point of view and an exceptional visual skill set that his patients rave about. We recommend that patients do their own due diligence when searching for the right facelift surgeon, and we are proud to know that many patients stop their search once they meet with Dr. Sadati.
Average Procedures Performed
From 1997 to 2014, the American Society for Aesthetic Plastic Surgery (ASAPS) compiled data from board-certified plastic surgeons and otolaryngologists to compare what the national average is for each cosmetic procedure.
Over the past ten years, Dr. Kevin Sadati himself has compiled averages, which reflect him to be well above these national averages.

Facelift Reviews
"Just had a lower facelift and upper eyelids done. I could not be happier with the results. Dr. Sadati was awesome as was the office staff. I also had botox on my forehead. Super happy with everything! I would highly recommend them and am having my arms done soon!"
- N.M. /
Yelp /
Aug 15, 2018
"I wanted to have this done for sometime but it's a difficult decision if you don't know anything about the Doctor, but it wasn't until I saw the fantastic job that Dr. Sadati had done on my friend and how she looked so good and younger that I decided that he was the right Doctor for me. I had a very good experience and I think a lot had to do with the preparation and care that Dr. Sadati provides before surgery. Thanks to this I had very little swelling and bruising. Dr. Sadati listens to your concerns and answers all your questions. Also the office staff was wonderful and available to answer all your questions and concerns all the time. I couldn't be happier with the excellent results and minimum discomfort and without the use of general anesthesia. Dr. Sadati is a master and an artist who sees what is best for your face. He has Magical hands. Thank you Dr. Sadati and staff."
- B.H. /
Yelp /
Mar 31, 2017
"All I can say is You would be doing yourself an injustice if you went anywhere else! This is the best Doctor and the best team you can ask for!! I'm so very very thankful to Dr. Sadati and team!! The moment you walk through his doors, you feel the kindness and genuine concern for each and every person that enters! Most of us do not take plastic surgery lightly! It's an investment and there is some down time. They treat you like family!! Thank you so very very much!! You are the best!!!"
- L.G. /
Yelp /
Sep 06, 2018
"I had a surprising wonderful experience - I had a wonderful experience, much better than anticipated. Dr. Sadati has a very soothing bedside manner which I much appreciated because I was so nervous about the surgery. I never felt he was rushed or annoyed with my questions and fears. I am totally satisfied with the results of the surgery and would recommend Dr. Sadati to anyone considering facial cosmetic surgery."
- B. /
RealSelf /
Sep 04, 2018
"Very Happy! - My experience was great! I am on my 18th day past surgery. I am beyond pleased with Dr Sadati and his team. Time was not an issue for him during my consultation which was everything and my deciding factor with choosing him. He explained from A to Z what exactly he was going to do and what to expect. My results so far are ridiculous! Boy did I need this! My stitches were made so discretely...."
- B. /
RealSelf /
Aug 19, 2018
Previous
Next
When is it time for a facelift?
During the initial consultation with Newport Beach facelift surgeon Dr. Kevin Sadati, one of the most important factors to decide on, in fact, is it time for a facelift? If so, what type will I need? When nonsurgical methods, such as BOTOX and fillers, no longer create the desired outcome, surgery is usually recommended. A surgical facelift often makes the dramatic difference our patients are looking for. It can improve the appearance of wrinkles, facial sagging, and lines that nonsurgical methods simply cannot correct alone. Some patients may only need minor or moderate lifting, such as a brow lift or neck lift, while others will benefit from having surgery to address multiple areas, such as correcting the forehead, mid-face, cheeks or jowls, and the neck. Not all facelift patients need a forehead lift or their forehead addressed. When the time is appropriate for a facelift, Dr. Sadati is experienced and able to provide all of the options and reasons why a certain approach will be most beneficial.
Understanding the right facelift at the right time
Dr. Sadati will examine the facial contour and skin laxity and determine which facelift approach to use. Older patients with severe skin sag may need a deep lift, which lifts the skin from the top of the forehead (using a vertical approach) all the way down to the neck (using a horizontal technique). Middle-aged adults may only need a mid-face lift, which is performed to reposition cheek pad fat underneath the cheekbone to diminish a hollow look. There are also facelift techniques that require minimal incisions and address the top layer of skin only. Combined with nonsurgical methods, many adults in the middle-age range are usually satisfied until a more in-depth treatment is needed. Regardless of the changes you desire, Dr. Sadati will employ the correct method to give you a natural, appealing outcome.
Addressing facial volume
Many adults lose facial fat volume as a natural part of the aging process. Men and women in their 40s and 50s usually need volume redistribution and volume addition. This most often occurs under the eyes, around the cheeks, and in the nasolabial folds near the mouth. When people have loss of tissue volume in their face, one option is a facial fat transfer, which is a common treatment performed during a facelift. Dr. Sadati will add fat taken from another part of the body to add fullness, which also simultaneously softens lines and wrinkles. If a fat transfer is not used, a dermal filler or a wrinkle relaxer can be used to help enhance the surgical results.
There are numerous facelift techniques that Dr. Sadati considers after he examines the patient's condition and anatomy. In every patient, he repositions the underlying fascia (called the SMAS), fat, and muscle to restore tissues to their original position without stretching the overlying skin. At the consultation, Dr. Sadati will explain in detail which of the procedures will give you the best and most natural result.
Traditional Facelift (SMAS)
A traditional facelift is an invasive surgical procedure that requires a long incision. This incision begins near the temples, continues around the ear, and ends near the lower scalp. Traditional facelifts are performed under general anesthesia. Compared to the natural facelift, traditional facelifts are associated with increased complications, a longer recovery period, and less natural results (such as a pulled look around the mouth or tissue bunching at the hairline). Unlike traditional facelifts, the natural facelift doesn't require general anesthesia. It is performed under local anesthesia with twilight sedation to ensure the patient's comfort and safety. During the procedure, Dr. Sadati applies gradual muscle tightening to the patient's face and increase tightening on the neck tissue. The face will look refreshed without over tightening while the neck tissue becomes smooth and tight. This will result in a smooth and rejuvenated appearance without causing a "pulled back" artificial effect.
Another benefit of the natural facelift is that because it is minimally invasive, there is no chance of cutting the deep connective tissue known as the Superficial Muscular Aponeurosis System (SMAS). This decreases the risk of facial nerve damage that can occur with traditional facelifts. Instead, Dr. Sadati will tighten the SMAS in two layers to ensure longevity and natural-looking results to create long-lasting results while reducing risks and complications associated with a traditional facelift.
Patients who are reluctant to have a facelift may elect to have a neck lift. This procedure results in a smoother jawline and a more youthful appearance of the neck. Many of our neck lift patients report that they have returned to wearing necklaces because they are no longer self-conscious about the sagging skin on their necks.
A relatively quick procedure, the natural facelift takes approximately two hours to complete. There is minimal downtime and a quick recovery period with most patients resuming their normal activities within 7 – 10 days.
For patients who want to look younger without the pulled look of a traditional facelift, Dr. Kevin Sadati now offers the option of a natural facelift at his Newport Beach practice. This is a revolutionary procedure that Dr. Sadati, an expert in facial plastic surgery, has pioneered. As a result, his work was published in the American Journal of Cosmetic Surgery.
Recognized as one of the premier facial plastic surgeons in the United States, Dr. Sadati has been awarded numerous accolades, both from his peers and his patients. He has presented to plastic surgery conferences and been published in several medical journals in relation to his research and dedication to the field of facial cosmetic surgery. With countless successful surgeries performed, Dr. Sadati continues to be at the forefront of facial plastic surgery.
Utilizing his skills in both art and medical science, Dr. Sadati provides an optimal result not seen with other facial plastic surgeons. His renowned Natural Facelift provides patients with a refreshed and rejuvenated look without the downtime normally associated with a surgical procedure. General anesthesia is not required. Twilight sedation and local anesthesia are all that are needed so downtime, discomfort, and risks are greatly reduced. Dr. Sadati performs his procedures in the comfort of his state-of-the-art surgical facility.
The Natural Facelift is known in the medical field as the Double C Plication technique. It is a unique facial muscle tightening technique that creates a gradual tightening of facial muscle to prevent excessive pulling at the corners of the mouth yet provides excellent tightening of the jawline and neck tissue. Well over 3,500 of his patients have experienced natural-looking results without the "pulled look" around the lips and eyes that traditional facelift patients might experience. The Double C Plication technique also prevents bunching around the hairline and temple area, which is another common and unfortunate side effect of the traditional facelift. Our excellent level of patient satisfaction, as well as our results, has proven that this is a successful procedure. Many patients throughout Orange County and across the U.S.A. who have had the Natural Facelift are enjoying a refreshed, youthful appearance that looks natural — no one can tell they have undergone a cosmetic facial surgery, and they are satisfied with their results.
Patients also find that this procedure is beneficial because it does not require them to go under general anesthesia. Instead, a local anesthetic is used in combination with an oral sedative. Patients are excited to know that the recovery process after this procedure is easier and shorter than that of the traditional facelift surgery. The best part is the results are still going to last many years, and patients will find they instantly look 10 – 15 years younger than they did prior to the procedure.
Dr. Sadati developed this revolutionary muscle tightening technique and utilized it to perform well over 3,500 face and neck lifts using local anesthesia with twilight sedation. He has become one of the most qualified facial cosmetic surgeons to perform this technique for patients seeking facial rejuvenation. The Double C Plication muscle tightening technique has received extensive recognition and press, providing Dr. Sadati invitations to speak about this technique at several different conferences and conventions. While his work is being nationally recognized, Dr. Sadati is passionately and skillfully applying his technique to restore a more youthful appearance to his Orange County patients.
Each patient needs and requires varying facelift techniques, depending on their anatomy and what one is trying to achieve. There is not one surgical technique that is appropriate for all patients. Some patients may need a high SMAS. This is used for those who need increased volume in the cheek area, as well as in the upper lateral orbital area. It is an excellent technique for lifting and contouring the face in certain patients.
Transverse plication is an excellent technique when cheekbone contour is desired and needed. It is specific in giving higher cheek and malar contour.
Short Scar Facelift ("Mini-Lift")
This facelift has often been touted as the "lunchtime facelift" or a quick lift. Essentially, a short-scar facelift is named due to the shorter incisions made. It is considered a mini-lift because it is generally a quick treatment that corrects the middle and lower face. This approach is discussed with patients and although many initially consider this technique, it doesn't correct severe issues (such as deeper wrinkles or significant sagging) and it usually renders short-term results. Patients who undergo this procedure are most likely to also stage a full facelift as a final step to rejuvenate and reshape the face to more youthful curves. A mini facelift can be performed under local anesthesia and twilight sedation.
Dr. Sadati uses a special injection technique that is a key component for patient comfort. Instead of using general anesthesia, he uses twilight sedation and local anesthesia to perform surgery. The nerve blocking technique lasts over ten hours so patients are comfortable, thus strong narcotics are not necessary for pain management. In addition, there is no nausea or vomiting associated with this procedure since general anesthesia is not used. Dr. Sadati performs surgical facelifts in his own on-site, certified Newport Beach surgical suite where an expanded operating room and recovery area creates a calm and professional atmosphere. Our team of highly skilled nurses, medical assistants, and Dr. Sadati work together to keep each patient comfortable and monitored at all times. Using minimally invasive approaches and rapid recovery techniques, many patients experience less bruising and swelling. Patients are released from our care once we have ensured they are stable. Dr. Sadati likes to see each patient the next day after surgery to assess the surgical results and then several post-operative appointments generally follow. Patients start to look and feel good in about one week and return to normal exercise activities in four weeks.
Once the swelling diminishes and the surgical incisions heal, patients begin to see the results and love their new fresh appearance. Dr. Sadati takes great pride in making sure his patients are satisfied with their outcomes. It's exciting for our team and patients alike to see the natural, gorgeous results.
How much does a facelift cost?
The total cost of your facelift will depend on the technique and other factors. In your consultation, Dr. Sadati will create your unique treatment plan to match your needs and goals. When this is complete, our surgery coordinator will go over estimates and fees. To avoid unnatural-looking results, it's better to concentrate on finding a skilled, reputable surgeon, such as Dr. Sadati, where experience and proven results weight more than the lowest price.
Which technique is best for me?
The best surgical facelift technique for you will vary based on your concerns, goals, level of skin laxity, what areas of your face are being addressed, and other factors. To produce your best results, Dr. Sadati will discuss the different surgical techniques in your consultation. He can then help you choose which technique is best.
Should I get a surgical or nonsurgical facelift?
Although there are several great noninvasive skin tightening and wrinkle softening treatments, these can usually only give you small improvements. For moderate to severe skin sagging, facelift surgery is the best choice to significantly improve your appearance. In your consultation, Dr. Sadati will present both surgical and nonsurgical options and discuss your choices. It is very common to combine some of the more popular nonsurgical treatments with surgery to attain the best outcome.
What about wrinkle fillers and relaxers over facelift surgery?
Wrinkle fillers and relaxers, like BOTOX and Juvéderm, have become more popular in recent years to improve fine lines and wrinkles. Also known as a liquid facelift, nonsurgical wrinkle treatments can help soften and improve the early signs of aging; however, the results are not long-lasting. A facelift will produce more significant improvements than injectables with longer-lasting results. Many times, this decision comes down to age, as well as the discovery that nonsurgical treatments are no longer effective alone.
Will my results look natural?
Some patients worry that a facelift will make their skin look shiny, overly tight, or like they are in a wind tunnel. Dr. Sadati focuses on giving you results that look natural so you appear refreshed, not stretched. He listens to your concerns and goals before creating your custom treatment plan to produce your best results.
Secondary procedure?
Secondary facelifts are sometimes performed 10 – 12 or even 15 years after the original procedure. This is not because the patient has returned to their pre-surgical condition but because they are seeing changes occurring with the passage of time and they wish to maintain a more youthful face. Patients frequently ask Dr. Sadati how long a facelift will last. Once you have had a facelift, you will look better than nature intended for the remainder of your life, but the aging process will continue. Additional treatments are always an option.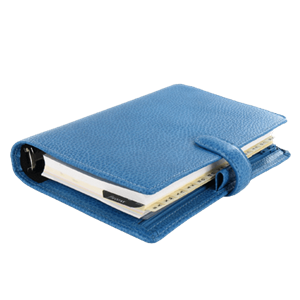 Plan Your Procedure
Procedure Recovery Location

Out-Patient
Contact Us
Orange County men and women who have loose skin, facial sagging, lines, and wrinkles due to aging, sun exposure, or massive weight loss may benefit from a surgical facelift. Newport Beach plastic surgeon Dr. Kevin Sadati is considered an expert in cosmetic facial surgery and his subtle yet dramatic results have changed the lives of countless patients. Dr. Sadati provides stunning yet natural-looking results without the telltale signs of surgery, which is why he's referred over and over again from patients across the Orange County, CA area. He has performed more than 3,500 facelifts and neck lifts in his distinguished career, making him a seasoned, trusted expert.
We invite you to call our Newport Beach plastic surgery office to schedule your consultation and learn about all of the options available to you. Many patients can benefit from nonsurgical treatments if they are not quite ready for a facelift surgery. This can also be discussed during your consultation with Dr. Sadati.
Related Posts