It is important to remember that everyone's facial structure and overall goals may be different depending on their genetic makeup as well as aesthetic goals and current appearance.
Dr. Sadati understands that the secret to delivering a unique experience is understanding how each patient may benefit from our Newport Beach ethnic facelift and using the best approach and technique to suit their needs individually.
There are special differences every ethnicity may have, and customizing a facelift to enhance or address certain features can help ensure your results are the best they can be for your unique facial structure.
Facelift Procedures Before & Afters
Asian Facelift
Patients of Asian ethnicity might notice that their cheeks or upper face may start to droop or sag as a side effect of aging and gravity over time. Those with Asian descent may have faces that are wide and flat, which can age differently or show different signs of concern than patients of other heritages.
You might see more facial fat in the midsection, as Asians often have fuller cheeks and a more defined structure in this area. This can be a beautiful staple of your background and culture but may reveal your age or cause you to look older than you really are as time goes on. Thankfully, Dr. Sadati can help to focus on these areas with a Natural or deep plane facelift that is carefully tailored to ensure your natural facial structure shines through. Your natural beauty will be enhanced and you will see a more youthful you when looking in the mirror.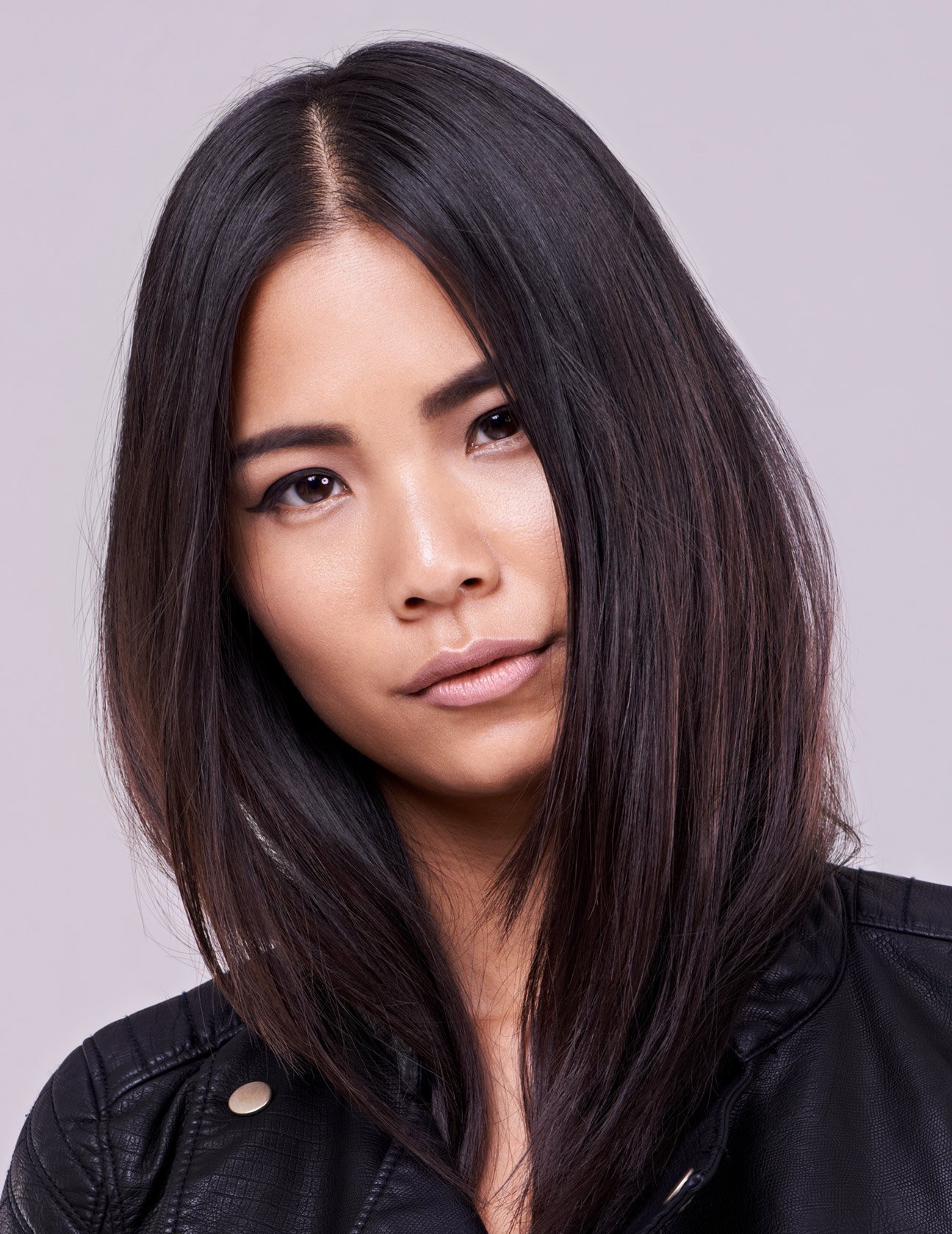 Another common facial concern with Asian profiles is the hooded upper eyelid, which can also sag and droop over time.
Similar to the mid-face section, the skin around the area can start to lose its laxity and become looser. It can also accumulate stubborn fat. In addition to distracting from your overall appearance, this can leave you looking tired, aged, and may even impact your ability to see clearly. Some patients may find that it causes difficulties with certain eye makeup, as well.
A facelift procedure with a blepharoplasty or a focus on the upper eye area may be recommended for patients of Asian descent. At our practice in Newport Beach, we welcome patients from Orange County and the surrounding areas who want to get a personalized approach to facial enhancement procedures that are sensitive to their unique ethnic structure.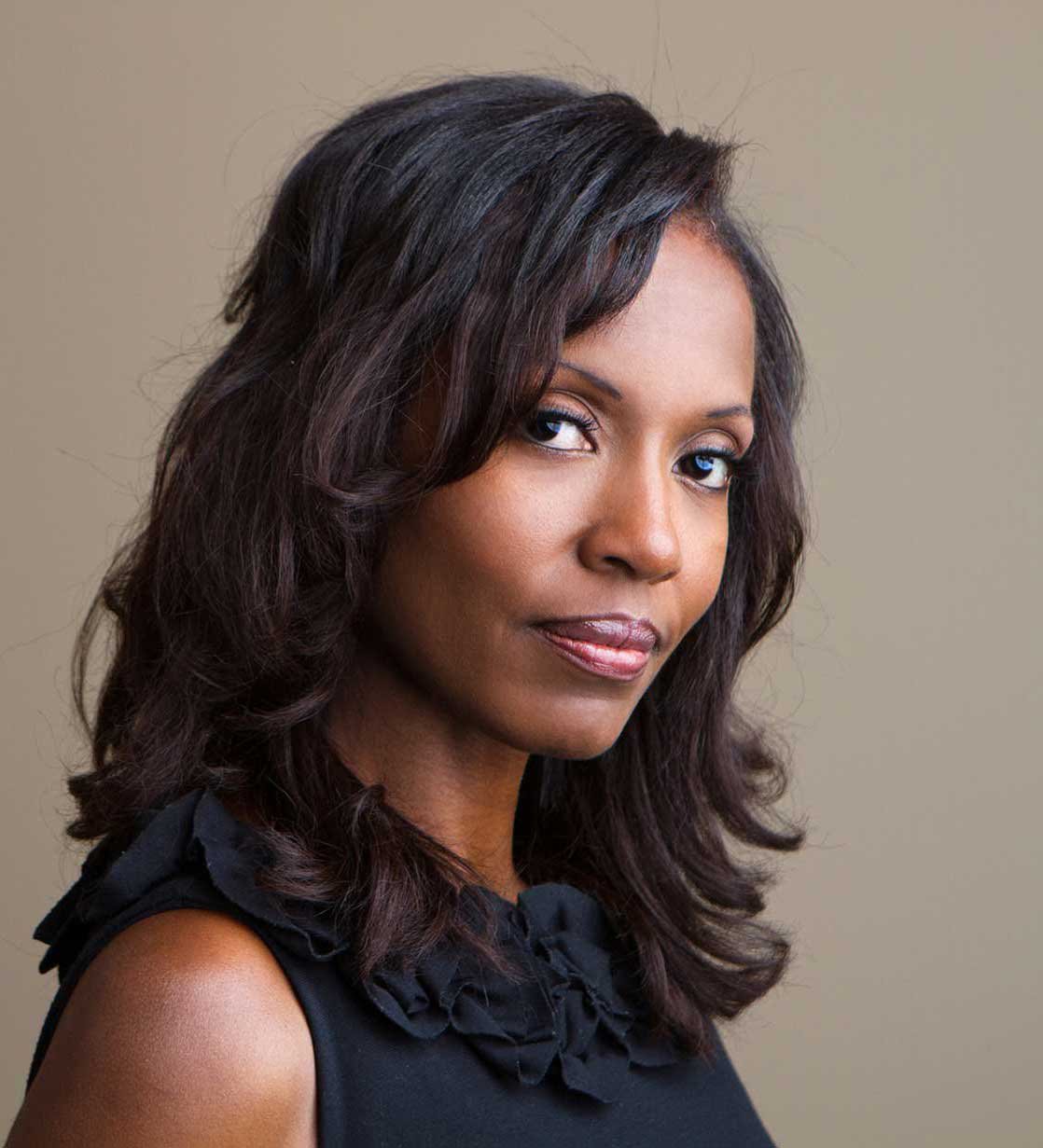 African American Facelift
African Americans who are looking for a plastic surgeon who understands their unique facial structure and wants to offer a customized approach are encouraged to call Dr. Kevin Sadati to schedule a consultation at our facility in Orange County.
At our facility, Dr. Sadati understands that a patient's genetic and ethnic makeup is just as important as their medical history and aesthetic goals. He takes a patient's ethnicity in mind when performing their cosmetic procedures to ensure that they do not lose their natural beauty, while still remaining sensitive to certain concerns or predispositions that may be unique to them. Dr. Sadati believes in delivering a comprehensive procedure and experience when patients visit his office for facial enhancement.
His facelift procedures are always performed with the intention of helping patients reduce unwanted imperfections and signs of aging while delivering a result that doesn't look "stretched out" or "overdone".
For younger patients of African American ethnicity, a mini facelift procedure might be ideal, and can sometimes be combined with a rhinoplasty or specialized restructure of the nose or midface section. Generally, patients with African American heritage have higher skin elasticity and will see fewer side effects in their skin from aging and sun damage. This is due to the higher melanin content, and can often mean patients won't need more permanent facial procedures until they reach their 50s or 60s.
For older patients, Dr. Sadati may recommend a Natural or SMAS facelift to deliver the best results. You'll be able to discuss this and more during your initial consultation! We always want to ensure that you don't lose your natural identity during a cosmetic enhancement, so Dr. Sadati is always careful to be sensitive to every patient's needs individually.
Latino Facelift
For patients who have a Latin American or Hispanic background, they may need a slightly different approach than patients from other ethnicities.
With so many Latin countries throughout the world, and many Latin American communities in Orange County, Newport Beach, and surrounding neighborhoods in southern California, we believe it is critical to understand how their unique facial structure may vary. A patient's genetic makeup may influence their results following cosmetic surgery and may dictate the best approach and technique your surgeon uses. Dr. Sadati understands that patients from different backgrounds may have certain facial features or indicators of their heritage that they may want to address, enhance, or correct.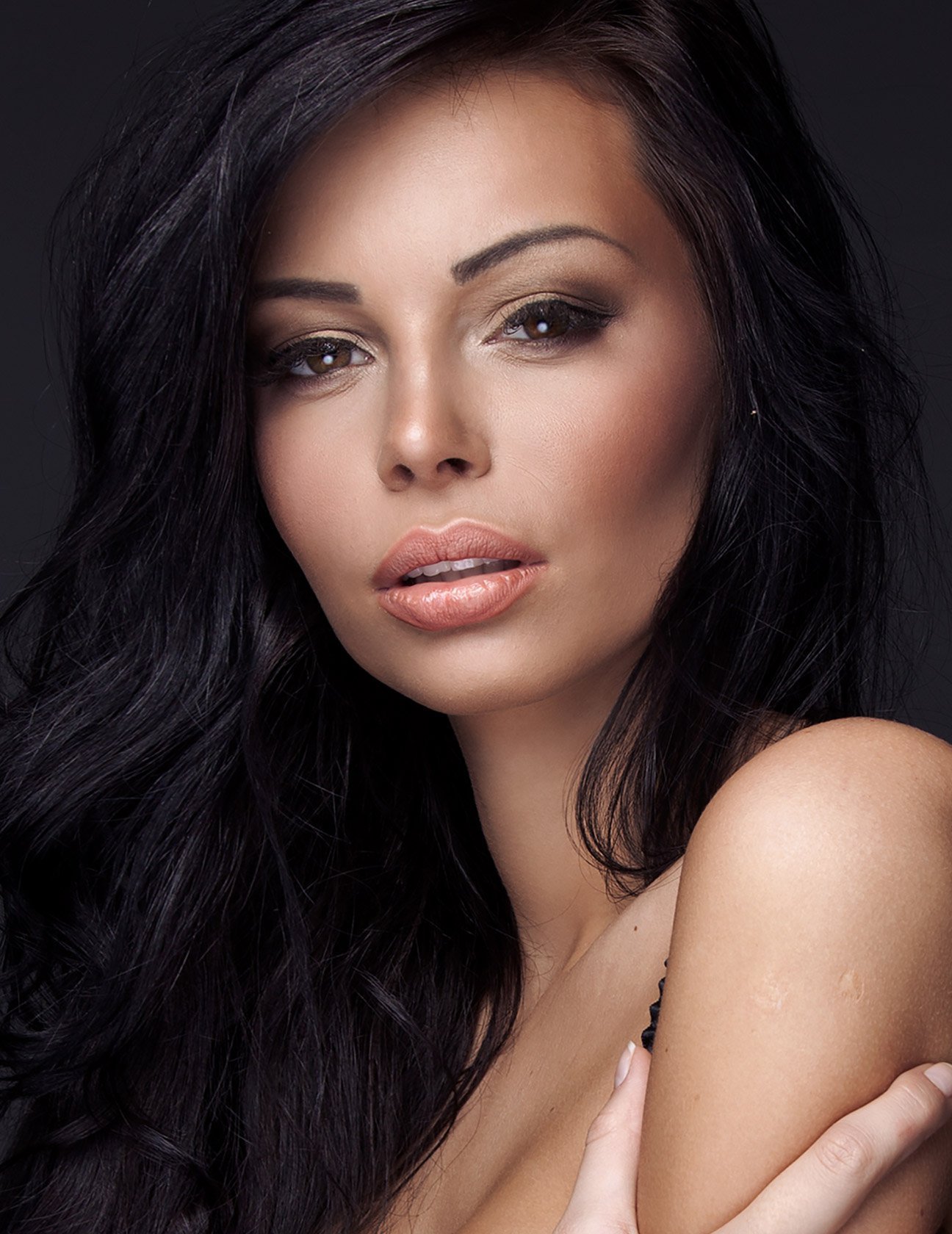 Knowing which surgical procedure to use, such as a deep plane or Natural facelift, will help make the difference between natural-looking results and a final appearance that shows obvious signs of having plastic surgery.
To help deliver a more complete look, we often offer to combine additional facial plastic surgery procedures, such as rhinoplasty or laser surgery. For patients of Latino descent, issues like wrinkles and fine lines might be an issue, but they may also see slight sun damage or other concerns in the skin. With our facelift procedures, patients will be able to see a more youthful result, as well as smoother and more refined skin. Dr. Sadati will discuss your unique concerns, as well as your genetic heritage and medical history to understand whether you are a candidate for facelift surgery and, if so, what the best technique and approach may be for you.
Maintaining a patient's cultural identity is always at the forefront of Dr. Sadati's mind when performing a facelift or similar enhancement procedure on a patient. There may be certain parts of your appearance that you associate with your heritage, and it is important to Dr. Sadati to ensure that a plastic surgery procedure does not compromise that. Latino and Hispanic patients might benefit from a facelift that focuses on addressing loose skin in the mid and lower parts of the face. If you're interested in our ethnic facelifts Newport Beach facial plastic surgeon, Dr. Kevin Sadati, has the training and experience to deliver the results you're looking for. Contact us today to schedule a consultation!
Schedule Consultation
359 San Miguel Dr, Suite 200 Newport Beach CA 92660
Clients from around the globe travel to see Dr. Sadati for his surgical expertise. He and his surgical team provide the highest standard of patient care, from the initial consultation, to complete recovery and conclusion of your care. Our friendly staff is available to accommodate you in any way that we can.