The Gallery of Cosmetic Surgery in southern California is pleased to offer ear surgery for adults and children who have protruding or an asymmetrical ear profile. At a minimum, patients with prominent or misshapen ears report being called cruel names such as "Dumbo" and "Elf Ears." In worst cases, these people become the target of teasing and bullying. Ear surgery (otoplasty) is a cosmetic procedure that allows Orange County top plastic surgeon, Dr. Kevin Sadati to adjust the shape and prominence of the ears to create a contour that better suits the face. The procedure can help to correct misshapen ears and ears protruding unnaturally from a person's head. Many of these conditions can be corrected during a single office procedure and the results will last for years. The difference a small change like this can make for a child or an adult with misshapen ears can be amazing and can help boost their self-confidence and their appearance.
Ear Surgery Reviews
"Lovely and feel Great - Much easier than I thought it would be."
- Anonymous /
Vitals /
Jun 30, 2016
"The experience with Dr. Sadati was impeccable! The surgery he performed on me was septo-rhinoplasty along with otoplasty and I am completely pleased with the results. Throughout the whole process he gave me confidence that he was the right doctor for the surgery and he delivered. 100% recommend Dr. Sadati for your plastic surgery needs."
- J.R. /
Google /
Apr 06, 2019
"Impeccable Surgeon - The experience with Dr. Sadati was impeccable! The surgery he performed on me was septo-rhinoplasty along with otoplasty and I am completely pleased with the results. Throughout the whole process he gave me confidence that he was the right doctor for the surgery and he delivered. 100% recommend Dr. Sadati for your plastic surgery needs."
- J. /
RealSelf /
Apr 05, 2019
Previous
Next
An otoplasty is a surgical reshaping of the outer ears. The procedure may be performed to replace missing folds in the ear, reduce excess cartilage, reposition the ears to a more desirable position or cosmetically alter the appearance of the ear's shape. The type of otoplasty performed depends on the reason for the procedure. However, almost all procedures have the same preparatory and recovery processes.
For young adults and grown ups, otoplasty or ear reshaping can be performed using local anesthesia and twilight sedation , but for young children general anesthesia is required. After patients are comfortably asleep, ears are anesthetized with lidocaine. Dr. Sadati may then use a number of techniques to reshape or reposition the ears to be more proportionate with the face. This may include suturing the ears closer to the head using discreet, undetectable incisions behind the ear, or even removing and remodeling small amounts of cartilage in and around the ears. It is important to remember, however, that otoplasty is different for every patient, as there are varying underlying causes of ear protrusion and dis-figuration.
Typically, an entire otoplasty procedure takes no more than one to two hours from start to finish using local anesthesia and twilight sedation without the need for general anesthesia, and patients are usually able to go home the after the operation. The ears are secured to the head using a compression band to keep them in place during the healing process. The recovery period is usually just over a week long, during which time and temporarily after patients are advised to avoid moderate to intense physical activity, as well as apparel and activities that pose a threat to the ears.
Otoplasty is appropriate for adults and children over the age of four. If protruding ears are obvious during childhood, earlier treatment is usually recommended to parents who want to help their children avoid ridicule or embarrassment from peers. If you or someone you know in the Newport Beach area could benefit from an otoplasty procedure, contact the office of Dr. Kevin Sadati to schedule a complete consultation.
Dr. Sadati has been voted by his patients: " The Best Cosmetic Surgeon" in OC register 3 years in a row, " Top Plastic Surgeon in Orange County" in Locale magazine, The Rivera Magazine named him as one of the top beauty experts in Orange County. He has received " Best Overall Facial Rejuvenation" award by his peers at the national Aesthetic Show. He also appeared on "the Doctors" TV show.
As a painter and sculptor, Dr. Kevin Sadati blends art and medical science to create beautiful, natural-looking results in his cosmetic surgery patients. Through his experience, surgical finesse and artistic talent, Dr. Kevin Sadati has become one of the most sought after otoplasty surgeons in Orange County.
Ear pinning is performed using general anesthesia (for children) and IV sedation (for adults). Dr. Sadati goes to great lengths to create a calm and comforting atmosphere for patients of all ages. If the procedure is performed with twilight sedation, Dr. Sadati does not begin surgery until patients are completely relaxed and asleep.
Ear pinning surgery begins with a careful incision just behind the ear, where it is joined to the head. If necessary, Dr. Sadati can sculpt the ear. Sculpting is performed by removing a small amount of cartilage to create a more natural shape. Dr. Sadati can also adjust how far a patient's ear protrudes from their head by adding a slight bump to the curve of the ear's inner surface.
This incision is closed with tiny sutures. Once the ear reshaping is done, Dr. Sadati will use sutures to anchor the ear closer to the head.
You will wake up from surgery with soft dressings around your ears. You will not be able to put any pressure on your ears for one week, so you will need to sleep on your back. You must also avoid any activity that has the potential to put pressure on your ears. Depending on the extent of the surgery, you may need to wear a headband for up to one week to hold your ears in place. Most of the swelling will dissipate after 72 hours, however it can take up to three months for the final result to be visible.
You may feel some aching in the days following surgery. This can generally be managed with over-the-counter Tylenol or codeine. Dr. Kevin Sadati also suggests using a homeopathic remedy called Arnica Montana to reduce inflammation and aid in your recovery. Most patients return to work after one week.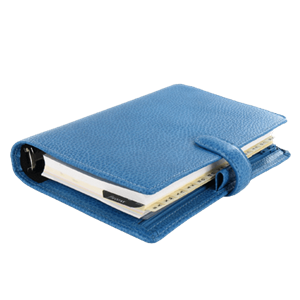 Plan Your Procedure
Recovery Time

1-2 weeks

Average Procedure Time

1-2 hours

Post-op Follow-up

1 day, 1 week, 2 months

Procedure Recovery Location

Out Patient
Contact Us
Yes. The results following an otoplasty procedure are long lasting. However, just like any other cosmetic procedure, aging and gravity may cause increased laxity. This could eventually affect the position of the ears. For the most part, the improvements made with this surgery are significant and many patients don't undergo a second surgery.
Children between the ages of 5 – 6 are considered within the ideal range for this surgery. From an anatomical standpoint, the cartilage is still soft and will be easier to re-mold and manipulate. From a psychological standpoint, having this surgery before starting elementary school can help avoid teasing and bullying from classmates.
In the majority of cases, both ears are affected. Therefore surgery is performed on both ears. However, there may sometimes be an abnormality in just one ear — if this is the case, surgery will be performed on the affected ear which will be made to match the opposing ear.
Dr. Sadati will explain the risks of ear pinning. Although rare, potential risks include infection, numbness and difficulty healing. Sometimes patients are unhappy with the results because their ears have been over-corrected or become asymmetrical. These risks can be lessened by choosing an experienced plastic surgeon, providing a complete medical history, and thoroughly following your pre-surgical and post-surgical instructions.
Dr. Sadati has been performing this type of procedure for more than a decade and has the experience needed to correct an ear problem. He has developed innovative techniques to minimize the amount of surgery needed to accomplish most ear adjustments. Dr. Sadati's goal is to create natural looking ears that harmonize with your facial features.
We understand that cost is an important part of your decision to have ear pinning. If you are having symptoms that impact your hearing, the procedure may be covered by health insurance. Our office is happy to discuss the cost of ear pinning, to investigate your insurance benefits, and to answer your questions. A personalized cost estimate will be provided as part of your consultation with Dr. Sadati.
Related Procedures