Some people are born with a strong and well projected chin that is associated with strong facial features. Other people may have a weaker or retrusive chin that is not as prominent as it should be. Small chin can be easily corrected through chin augmentation and will help a patient achieve a more balanced face and a more natural look. Chin augmentation is the use of FDA-approved implants to reshape your chin. The goal of chin implant is to contour your chin and provide a better balance to your facial features. At the Gallery of Cosmetic Surgery in Orange County, CA, we take great pride in serving our patients with attentive care. All our patients will be provided with a complimentary consultation with board-certified Dr. Kevin Sadati prior to their surgery. During this time, Dr. Sadati will be able to answer any questions you may have about chin augmentation and choose the right size and type of chin implant.
Dr. Sadati has been voted by his patients: " The Best Cosmetic Surgeon" in OC register 3 years in a row, " Top Plastic Surgeon in Orange County" in Locale magazine, The Rivera Magazine named him as one of the top beauty experts in Orange County. He has received " Best Overall Facial Rejuvenation" award by his peers at the national Aesthetic Show. He also appeared on "the Doctors" TV show.
As a painter and sculptor, Dr. Kevin Sadati blends art and medical science to create beautiful, natural-looking results in his cosmetic surgery patients. Through his experience, surgical finesse and artistic talent, Dr. Kevin Sadati has become one of the most sought after chin implant surgeons in Orange County.
Chin Augmentation Reviews
"My father, who lived to be 99, had a chin that I inherited. I looked like a pelican with too much skin hanging down. I needed a lower face lift only. I looked and looked for the appropriate doctor for many years and could not find the one I wanted, or believed in. All doctors wanted general anesthesia and 9 hours of surgery, and I said no, I will just live with this condition. I spoke to everyone I knew and some nurses, I trusted, suggested Dr. Sadati. They said he did amazing work without going"
- S. /
Healthgrades /
Aug 26, 2016
"Short Chin No More - Newport Beach, CA - Dr. Sadati is very professional and does excellent work."
- S. /
RealSelf /
Nov 09, 2015
"Buccal Fat Removal & Chin Liposuction - Newport Beach, CA - Dr. Sadati has done an wonderful job on my lower face. The whole process went smoothly and the results are so natural. Thanks again dr. Sadati!"
- O. /
RealSelf /
Oct 14, 2016
"Ethnic Rhinoplasty, Septoplasty, Chin Augmentation - Newport Beach, CA - Dr. Sadati is wonderful! he is truly an artist, and he gave me natural beautiful results! The reason why i chose him was because he was also an ENT doctor, because I had a lot of breathing problems. I told him I was interested in removing my hump on my nose, and also a chin augmentation. He was great at explaining the procedures and answered every question that I had. Now i don't have any..."
- J. /
RealSelf /
Jan 17, 2014
"I Love my New Chin - Newport Beach, CA - Great Results! Even though I was really scared to do it! Not over the top. Very natural, an expert for your face! Great staff too. My best advise: do not wait if you want to look better, the younger you are the faster you will heal. And wait a few weeks before you post your review, as final results needs to settle. I did fat grafting, chin surgery, love the results. I went to see 4 doctors before I choose Dr. Sadati. I am more than pleased with the results."
- C. /
RealSelf /
Jun 19, 2014
Previous
Next
Chin implant is performed using local anesthesia and twilight sedation without the need for general anesthesia. Once you are completely relaxed and asleep, the chin area is numbed using Lidocaine. After the chin area is numbed, Dr. Sadati will begin the procedure by making a small incision under your chin. Using special instrument, Dr. Sadati will create a small pocket to house the implant. Once the implant is inserted into the pocket, Dr. Sadati will make sure that it is positioned correctly and carefully close the pocket using tiny sutures. The incision under the chin will be closed using tiny, dissolvable stitches.
A compression bandage will be placed over your chin to provide support and speed the healing process.
Chin augmentation is an outpatient procedure that is performed using local anesthesia and twilight sedation without the need for general anesthesia at our accredited surgical facility in Orange County. The surgery typically takes about an hour to perform.
During the first 72 hours, your chin will likely be swollen and bruised. Swelling can be lessened by regularly icing your chin. It is also essential that you keep your upper body elevated and avoid activities that increase blood flow to your face (such as vigorous exercise or heavy lifting). Swelling will start to resolve after 72 hours and should be much better after two weeks. You cannot sleep on your face for eight weeks following surgery.
Dr. Sadati will give you specific instructions on how to brush your teeth and care for the incision in your mouth. This may include using a special mouthwash to prevent infection. Dr. Sadati will provide you with pain medication to keep you comfortable. He also suggests using a homeopathic remedy called Arnica Montana to reduce inflammation and aid in your recovery.
You will also have dietary restrictions during your recovery period. For the first 24 hours, you must be on a soft diet. By four weeks, the swelling should be resolved and the final results of your chin augmentation will be visible.
Most patients are pleased with their results and feel that they have a stronger, more defined profile because of the surgery.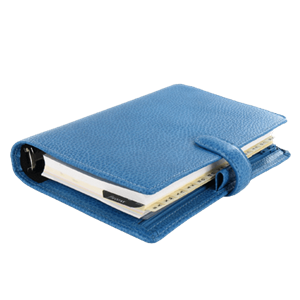 Plan Your Procedure
Recovery Time

1-2 weeks

Average Procedure Time

1-2 hours

Post-op Follow-up

1 day, 1 week, 2 months

Procedure Recovery Location

Out Patient
Contact Us
What About a Double Chin?
Chin implants are designed to offer patients a sharper, stronger look to their jawline. Those who have a "double chin" may be better candidates for a liposuction procedure where the fat within the chin and neck is removed. Sometimes this technique alone can create a new profile and look without needing to have an implant procedure.
It will be very normal to feel numbness and a change in skin sensation following chin augmentation surgery. As the implant gets used to its new habitat, nearby tissue and jawline structures will also get used to having it there. Several weeks after surgery, this heightened sensation will begin to subside and over time normal sensitivity will gradually reappear.
Scarring is very minimal with chin augmentation surgery because the incision is strategically hidden, or it is made under the chin.
In addition to chin augmentation with implants, some individuals may be suitable candidates for genioplasty. This is a procedure that reshapes the chin by surgically repositioning the chin bone. This procedure is more complex than implants alone and is sometimes considered a reconstructive surgery. In some cases, genioplasty will be done in combination with neck liposuction and chin implants.
Although a chin implant is the best long-term solution for chin augmentation, it is also expensive, invasive and time-consuming. Some patients don't have the time or resources for a chin implant. Even though dermal fillers are not permanent, they provide great results and are a wonderful option for many patients.
Dermal fillers can also be a "trial run" before implant surgery. This gives you a chance to experience a more youthful look, without the recovery time required for surgery.
How are fillers are used?
Fillers are injected into your chin. There are many types of fillers available, including Radiesses, Voluma, Restylane, Belotero and Juvederm, to restore lost volume in your chin. During your consultation, Dr. Sadati will determine which filler will provide the best outcome, based on your goals and your anatomy.
When dermal fillers are used, the results are highly dependent on the skill of the surgeon. Not only must the surgeon understand which filler will provide the best result, they must have a deep understanding of facial anatomy so that they can properly place the injection(s). A few millimeters of difference in the injection site (or depth) can mean the difference between a natural and unnatural looking chin!
Fillers will need to be repeated to keep the results looking fresh. Depending on the type of filler used and the location of the injection(s), the results of your chin augmentation can last up to a year.
Injections from fillers take less than 30 minutes. They requires no preparation or recovery time. Dr. Sadati has a gentle touch and the injections are virtually painless. Results are immediate and last for up to a year.
Risks of Chin Augmentation?
Chin augmentation is a very safe procedure. Risks include infection, excessive bruising, and persistent numbness. You can reduce your risks by choosing an experienced plastic surgeon and by carefully following your pre-surgical and post-surgical instructions.
Related Procedures
Related Post