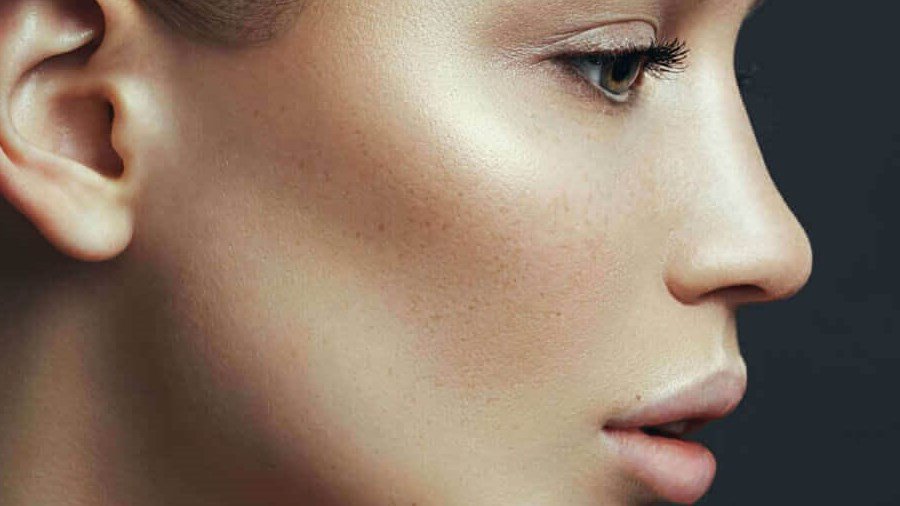 Rhinoplasty, also known as nose reshaping or nose job, is a surgical procedure to change the shape or improve the function of the nose. Rhinoplasty surgery is one of the top five cosmetic procedures performed every year. It is also one of the few surgical procedures that a person's health insurance may partially or fully cover the expense. When the primary reason for a rhinoplasty procedure is for cosmetic purposes, it is typically not covered by health insurance. Cosmetic rhinoplasty, like most plastic surgery procedures, is considered elective. However, if a patient has a medical need or breathing issues, a functional or medical rhinoplasty may be needed. A medical rhinoplasty may involve insurance coverage depending on a patient's health benefits.
Whether a medical need or solely for cosmetic purposes, individuals considering rhinoplasty surgery should have an open discussion with an experienced plastic surgeon. Orange County men and women can turn to board-certified Newport Beach facial plastic surgeon, Dr. Kevin Sadati. He has over 14 years of surgical experience and is an ENT (ear, nose, and throat) specialist. With his combined artistic background as a sculptor, Dr. Sadati provides his patients with stunning rhinoplasty results.
Most patients interested in a nose reshaping procedure typically ask, "Will insurance pay for rhinoplasty surgery?" Here is an in-depth look from Dr. Sadati on rhinoplasty surgery and when insurance coverage may be possible.
Why would someone need rhinoplasty surgery?
The nose is the central focus of a person's face. When a person dislikes an aspect of their nose, it can have a significant impact on their self-confidence. The primary reason most individuals consider rhinoplasty surgery is for cosmetic purposes. Rhinoplasty surgery can cosmetically change the nose structure to:
Make it smaller
Straighten the bridge
Remove a hump or bump on the bridge
Reshape the tip
Change the angle or create more symmetry
Make the nostrils more narrow
Cosmetic rhinoplasty procedures can even help teenagers feel better about an aspect of their nose they dislike once their nasal structure has fully matured. For girls, that is around the age of 15. For boys, they should be older. However, if rhinoplasty surgery is for a medical reason or breathing impairment, it can be performed at a younger age.
What is a functional or medical rhinoplasty?
In some cases, individuals need a functional or medical rhinoplasty procedure to alleviate breathing issues or help with a facial deformity. While rhinoplasty surgery is more popular as a cosmetic need, it is also a procedure that can fix structural abnormalities that are obstructing the airway. Some common reasons patients need a medical rhinoplasty procedure are:
Deviated septum
Cleft palate or birth deformity
Nasal inflammation due to allergies
Injury or trauma to the nose structure
Will health insurance pay for rhinoplasty surgery?
When the primary goal of the rhinoplasty surgery is to reshape or recontour the exterior structure of the nose, it is often referred to as a cosmetic rhinoplasty. A medical rhinoplasty procedure is primarily focused on the interior passageway to improve a patient's breathing. For some patients, if the nasal deformity or deviated septum is significant and contributing to the airflow obstruction, some insurance plans may partially or fully cover the procedure. All insurance providers have parameters and specific criteria that must be met to allow for medical coverage of surgical procedures. Ultimately, a patient's insurance company has the final say on what portion, if at all, will be covered. If patients have questions about insurance coverage, then starting the process of consulting with a board-certified facial plastic surgeon like Dr. Sadati is the first step.
Rhinoplasty, or nose reshaping, is a facial surgery to restructure the nose for either medical or cosmetic reasons. The procedure has many benefits like creating facial symmetry, eliminating breathing issues, or giving patients a more attractive profile. It also provides permanent results. Therefore, it is imperative to find a qualified, experienced facial plastic surgeon like Dr. Kevin Sadati.
Dr. Sadati is well-known in the Southern California area for his stunning patient results. His vast surgical experience, particularly with various types of rhinoplasty procedures along with numerous other accomplishments, has awarded him "Best Cosmetic Surgeon in Orange County" several years in a row. Dr. Sadati and his professional staff are incredibly proud of their fully accredited, beautiful facility located in Newport Beach, CA. Their primary goal is to give each patient the highest standard of safety, care, and comfort with every procedure.
If you are considering rhinoplasty surgery for either cosmetic or functional reasons, or both, then we invite you to schedule a consultation with Dr. Sadati today.