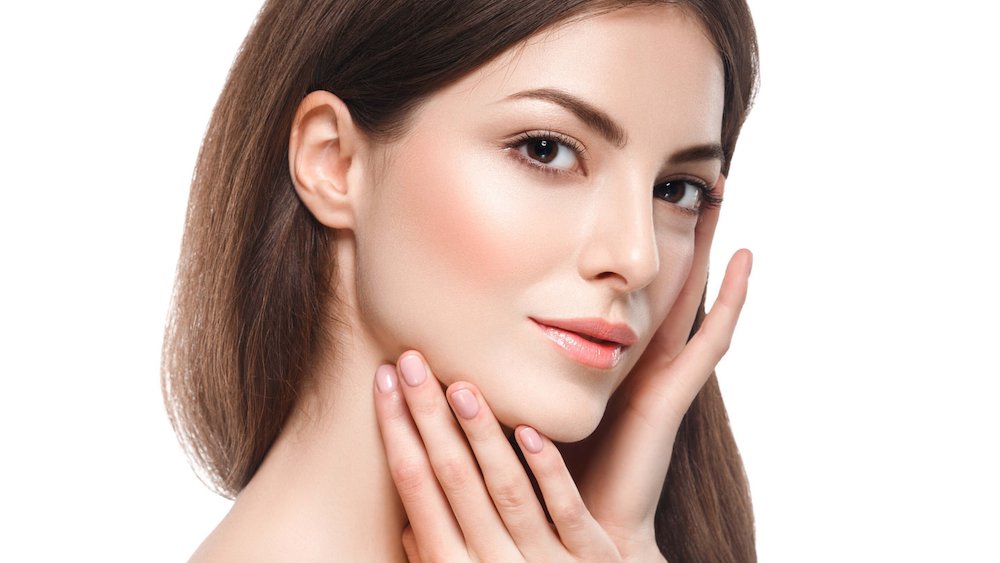 While there is no predetermined timeline on when to consider a facelift, the aging process does start earlier than you may think. It normally begins as we enter into our 30s when signs of sagging skin, fine lines, and wrinkles become more noticeable. Since facelift procedures and techniques have evolved over the last few decades, the surgical removal of wrinkles and loose skin can now be more customized to accommodate each patient's unique aesthetic needs. Today, patients have a range of facelift options to banish those signs of aging skin and look years younger.
Board-certified and award-winning Newport Beach plastic surgeon, Dr. Kevin Sadati, is one of the leading experts with cosmetic facial rejuvenation. Dr. Sadati is a highly specialized board-certified facial plastic surgeon with an extensive list of surgical experience. He is also an ENT (ear, nose, and throat) specialist and a trained sculptor and painter. With his combined expertise and artistic eye, Dr. Sadati understands how to create natural-looking, stunning facelift results in Orange County, CA. One of the first questions commonly asked by patients considering this cosmetic procedure is, "Will it get rid of wrinkles?" Here is an in-depth look at that question and how Dr. Sadati can help.
When is the "right" time to have a facelift procedure?
There is no exact age timeline on when men or women should undergo a facelift. While some individuals experience the signs of aging earlier than others, there are a variety of factors that play into the appearance of aging, including:
Stress
Genetics
Ethnicity
Sun damage
Lifestyle choices (excessive use of alcohol or smoking)
As we enter into our 30s, our facial skin begins to evolve with small changes becoming more apparent. When individuals reach their 40s or 50s, more significant changes become noticeable, like sagging skin, loss in facial volume, drooping jowls, and more static wrinkles. A facelift procedure can alleviate or reduce these common concerns associated with aging skin. Additional cosmetic treatments, like a facial fat transfer or dermal fillers, can be performed simultaneously to address volume loss and add fullness back into the skin, further helping to soften the appearance of fine lines and wrinkles.
How can I look years younger with a facelift?
A facelift procedure works by making an incision, loosening the facial skin, and then tightening the underlying deep connective tissue known as the SMAS (Superficial Muscular Aponeurosis System). Dr. Sadati will tighten the SMAS in two layers to ensure more natural-looking and lasting results. While there are different types of facelift options – a mini facelift, lower facelift, or full facelift – some patients can opt for only a neck lift. When non-surgical methods, like dermal fillers or wrinkle relaxers, are no longer providing the desired outcome, then surgery is typically recommended. A facelift can make a dramatic difference for patients looking to eliminate facial sagging, improve the appearance of wrinkles, and look years younger.
Should I get a facelift or fillers to get rid of wrinkles?
While dermal fillers and BOTOX® have become popular in that last decade, these non-surgical treatments are not a long-term solution. Also known as a "liquid facelift," these minimally invasive options are a great way to make small improvements by softening wrinkles and tightening skin to make slight, temporary adjustments. A facelift can tackle more moderate to severe sagging skin, providing longer-lasting results. Patients can look 10-15 years younger, enjoying their new, more youthful appearance for up to several years. However, a facelift is not the answer to eliminate superficial wrinkles, sun damage, or various other skin issues. Non-surgical treatments like dermal fillers, facial fat transfer, or laser resurfacing may also be necessary as part of a patient's overall facial rejuvenation. During a thorough consultation, Dr. Sadati will discuss all surgical and non-invasive techniques to provide the best results.
What are my next steps?
For patients considering a facelift or any plastic surgery, finding the right surgeon is a crucial factor. Dr. Sadati performs all his surgical procedures at his onsite, accredited facility. His team of highly-trained nurses and medical assistants provide the utmost care and professional atmosphere for every patient. Dr. Sadati also utilizes twilight sedation and local anesthesia for his facelift surgeries. This allows patients to forgo general anesthesia and the side effects that are common with post-op recovery side effects, like nausea or vomiting. Our caring staff will schedule follow-up appointments so Dr. Sadati can keep a close eye on patients' progress and surgical results.
Board-certified and award-winning plastic surgeon Dr. Kevin Sadati is well-known and has made several appearances on television and in various media outlets across the nation. He has even pioneered the "Natural Facelift" technique, offering the ideal candidates an anti-aging solution that does not require the recovery time necessary with a traditional facelift. He is one of the premier facial plastic surgeons in the United States and is highly regarded among both his patients and peers. If you want to look and feel years younger by eliminating those signs of aging skin, then call today to schedule a consultation with Dr. Sadati.