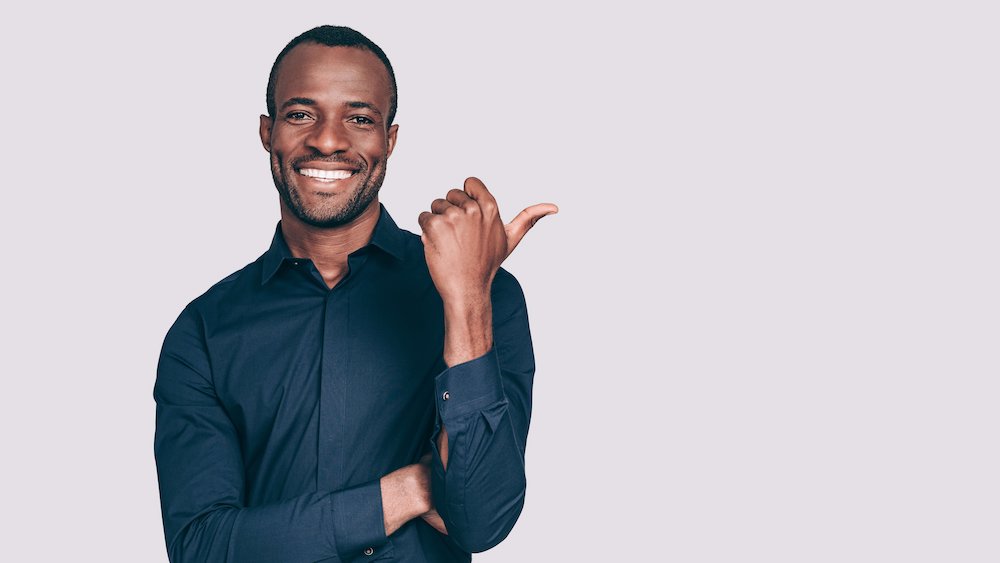 The nose is one of the focal points of everyone's face, and it plays a vital role in our overall appearance. It can also be an important feature that reflects an individual's ethnicity, yet not everyone loves the way their nose looks. Generally, most women and men who seek to alter their nose with a nose job procedure are Caucasian. This type of rhinoplasty is considered a standard, but it's not always conducive for other ethnicities. Board-certified Newport Beach facial plastic surgeon, Dr. Kevin Sadati, specializes in nose augmentation surgery as well as ethnic rhinoplasty procedures. This is a more individualized nose job option for women and men with distinctive ethnic characteristics. For non-Caucasian patients, Dr. Sadati specializes in ethnic rhinoplasty for those seeking to improve or change an aspect of their nose.
Facial harmony with a rhinoplasty procedure
Rhinoplasty, also called a nose job, is not a one-size-fits-all procedure. Every individual has a nose unique to them, which makes rhinoplasty a highly complex, intricate surgery. Ethnic nose jobs are a more individualized surgery for patients who want to change certain features about their nose but keep distinctive characteristics relating to their ethnicity.
Dr. Sadati is a highly specialized facial plastic surgeon, as well as a trained sculptor and painter. With his surgical understanding of facial anatomy and his keen eye for creativity, he can create natural-looking, harmonious results for any patient. Ethnic rhinoplasty is a specialized cosmetic procedure within the plastic surgery realm, and an expert like Dr. Sadati can reshape your natural ethnic features to enhance your overall look.
Who should consider ethnic rhinoplasty?
All noses come in various shapes and sizes. Generally, patients in the Los Angeles area considering a rhinoplasty procedure want to change a particular aspect about their nose. In some cases, it may be a medical need due to a deviated septum or breathing problems. No matter the reason, the primary goal of any rhinoplasty procedure is to make a patient more comfortable and enjoy the way they look. An ethnic rhinoplasty procedure is generally aimed at helping individuals of African American, Asian, Indian, Middle Eastern, or Latin descent. Ethnic nose job procedures require a distinct set of surgical skills to create the changes or soften certain features while maintaining their overall ethnicity.
The ethnic rhinoplasty difference
The characteristics a person inherits with their nose requires a slightly different approach for each culture. African American rhinoplasty procedures generally entail redefining wider nostrils or bridges. Asian patients typically have smaller, shorter noses or shallow bridges, making it difficult to wear glasses. Middle Eastern patients tend to have longer, more prominent noses or tips that point downward. Ethnic nose jobs for Latin or Indian patients involve making the subtle changes a patient wants while keeping true to their ethnic background. Surgical experience and expertise are vital factors to keep a patient's ethnicity at the forefront while aesthetically providing the changes a patient desires.
Surgical care with ethnic rhinoplasty procedures
Any rhinoplasty procedure has the primary goal of sculpting the nose to create balance and accentuate natural-looking changes. Ethnic rhinoplasty revolves around maintaining the natural ethnic features of each patient while enhancing the beauty of their nose. With the aesthetic and physical differences of the nose structure, an ethnic rhinoplasty procedure requires a skilled plastic surgeon like Dr. Sadati who has vast surgical experience and the artistic ability to create the right results.
Dr. Sadati has helped numerous patients of various cultural backgrounds in the Orange County area get the look they want. He has performed rhinoplasty procedures that fit harmoniously with the other aspects of the patient's face while keeping true to their ethnicity. Regardless of your ethnic descent, slight changes to the nose can boost your confidence and be natural-looking while preserving the integrity of your culture. An ethnic nose job procedure with their right surgeon like Dr. Sadati can make noticeable changes and customize the surgical experience to accommodate a patient's needs without drastically altering a person's native ethnic features.
Ethnic rhinoplasty can reshape and sculpt your nose to create balance and help you feel more confident about your appearance. Dr. Kevin Sadati is a well-renowned, board-certified facial plastic surgeon in the Orange County area. His surgical experience and patient results have led him to receive several awards, including being named "Best Cosmetic Surgeon in Orange County" by the Orange County Register five years in a row. Dr. Sadati has made guest appearances on TV shows including The Doctors. For over a decade, Dr. Sadati has provided amazing results to both women and men in Southern California.
Schedule your consultation today
If you are considering a rhinoplasty procedure and have a particular ethnic background, small changes can be made to your nose while keeping your heritage intact. If you want more information or have questions about an ethnic rhinoplasty procedure, we invite you to schedule a private consultation with facial plastic surgeon, Dr. Kevin Sadati at his state-of-the-art practice today.