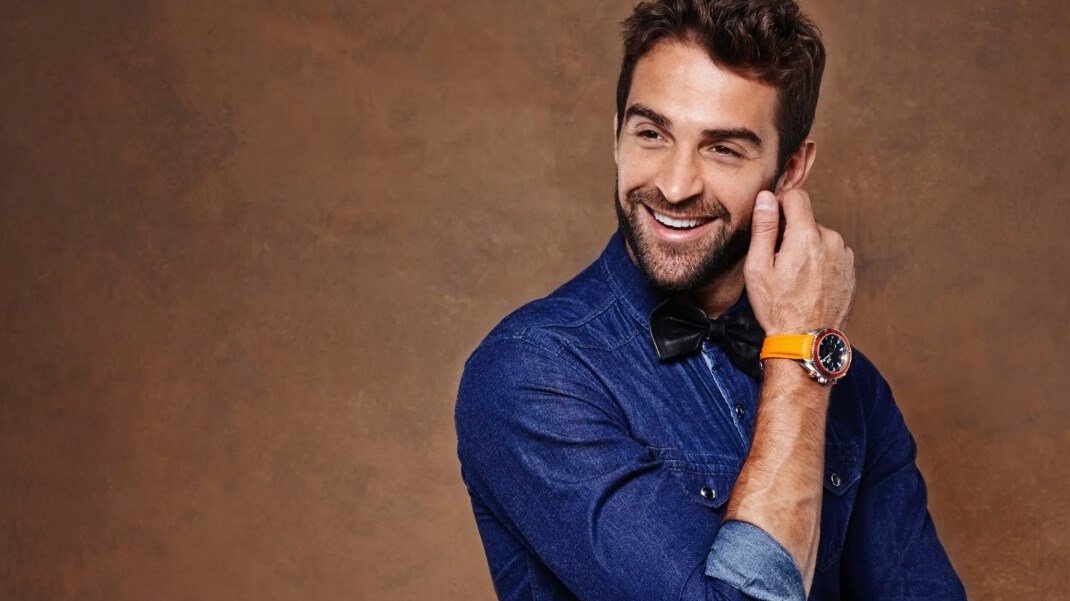 The old belief that men shouldn't have cosmetic help is slowly leaving the social scene. With injectables like BOTOX and dermal fillers crossing gender lines more often, facelifts for men are entering into the realm of acceptance. The thought in years past was that surgeries such as a facelift were designed for only women to defy their age - if a man had a facelift, it would make his appearance less masculine. The reality is, plastic surgery techniques and surgical skills can modify the results for men to keep their masculine trademarks while removing the pesky signs of aging. 
For men to get the results they want, finding the right plastic surgeon with experience in male-focused cosmetic surgeries is vital. Dr. Kevin Sadati is one of the leading facial plastic surgeons in Southern California. Dr. Sadati is a board-certified Newport Beach facial plastic surgeon and an ear, nose, and throat (ENT) specialist. He has an extensive background of surgical and medical experience with facial anatomy, and is a trained artist and sculptor as well. His stunning results have helped transform both women and men for over 14 years, and his growing pool of male patients doesn't seem to be slowing down.
Facelifts are not just for women
The primary goal of any facelift procedure is to tighten sagging, loose skin. With the aging process, skin loses elasticity and collagen production decreases. Collagen is what makes our skin look plump and helps keep wrinkles at bay. Even though this process happens to women sooner when it comes to aging skin, men are not excluded. Eventually, men deal with saggy skin, wrinkles, and deep creases. Facial contouring with a facelift can improve all these issues, and more men are taking action about their aging appearance and getting cosmetic help. 
The facts about male facelifts
Men in the Orange County area usually start considering a facelift in their mid-to-late 40s. Men, like women, age at their own pace. Stress, genetics, diet, and a man's lifestyle are all factors that contribute to their aging appearance. While a facelift procedure is generally the same for both genders, there are some modifications to keep certain male traits intact. Men usually want to maintain their strong jawline or profile and save a few wrinkles, so they don't have that "smooth look" that women typically prefer. Working with a facial plastic surgeon like Dr. Sadati, who has extensive male-focused experience, will take into consideration the unique traits and common concerns for most men. 
Confidence booster
A facelift, or rhytidectomy, is a surgery to tighten loose skin in the face and neck while eliminating fine lines or wrinkles. A facelift can give any person a fresh, new look. The social stigma surrounding men and cosmetic help is slowly lifting as more men try injectables such as dermal fillers and BOTOX for a "liquid facelift." When fillers no longer give satisfactory results, men are turning to substantial help like a facelift. As with women, when men feel they look older, it can make them withdraw socially and even become more self-conscious about how they look. Male contouring procedures are on the rise with men, and they don't seem to be slowing down.  
Facelift needs for men
Men can take years off their appearance without looking "overdone," especially with Dr. Sadati. He will tailor the experience to suit each of his male patients to meet their needs or concerns while giving them a more youthful appearance. Older male patients are generally in need of a facelift and neck lift to tighten loose skin and underlying muscle structure. Most men also struggle with excess fat under their chin (a "double chin") with age. Liposuction can remove that excess fatty tissue, and, in some cases, men opt for a chin implant to give more definition to their profile. Dr. Sadati will provide his professional opinion on what facelift procedure or combination of surgical elements can help achieve each patient's aesthetic goals. 
Other factors for men
Choosing an experienced facial plastic surgeon like Dr. Sadati is an essential factor when considering a facelift procedure. Dr. Sadati feels that everyone should love how they look and feel. He takes into special consideration that his male patients want to see a more energetic, youthful man when looking in the mirror, but without looking like they had surgery. He is an expert at camouflaging incisions, which is a crucial factor for men - they don't want to see visible scars or have anyone else see them. Men can keep their masculine features while seeing a new, younger appearance without looking like they had surgery. 
The popularity of facelifts throughout continues to grow, and more men are becoming part of the equation. With today's surgical advancements and expert facial plastic surgeons like Dr. Sadati giving patients fantastic results, it has both women and men talking. Facelifts can be customized to give men exactly what they need while being less invasive than in years past. They can provide male patients with natural-looking results and less downtime, which is essential for the busy lives people lead today. 
A male facelift can be a way for men to defy their age and feel more youthful while everyone asks, "Why do you look so well rested?". Voted "Best Cosmetic Surgeon in Orange County" and a recurring guest on the hit TV show The Doctors, Dr. Sadati provides both his male and female patients stunning facelift results that make them look rejuvenated and more youthful. If you are considering a male facelift procedure, we encourage you to schedule a consultation with Dr. Kevin Sadati today.