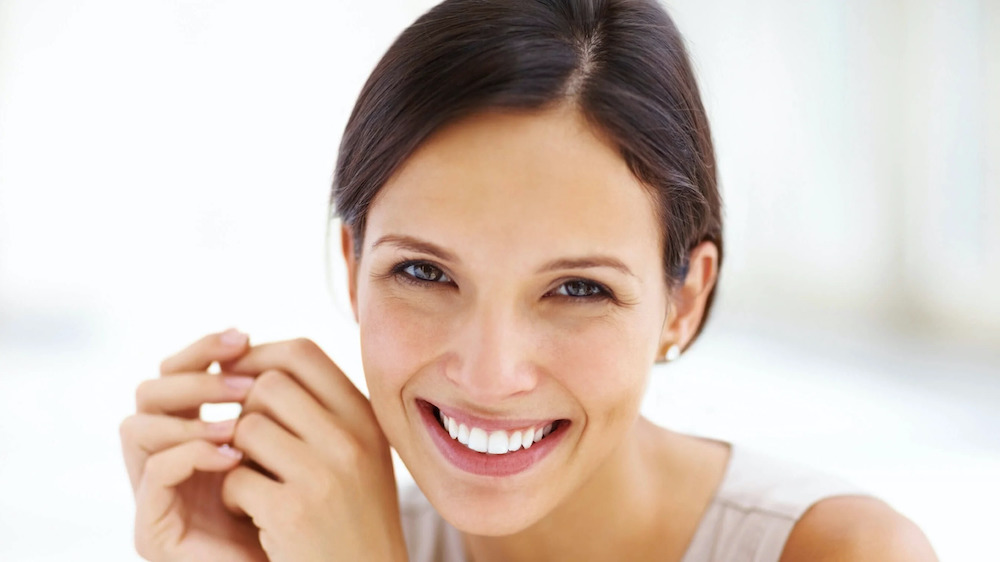 Facial rejuvenation with a facelift procedure is about looking younger and defying your age. A facelift, also known as rhytidectomy, is a cosmetic procedure to remove the common signs of facial aging, such as deep wrinkles, a sagging jawline, and loose skin. More individuals, including an increasing number of men, turn to a facelift to look and feel younger. Facelifts can be customized to patient needs, resulting in more natural-looking results and less recovery time. However, it is essential to know about facelift surgery recovery and what to expect with facelift scarring.
Dr. Kevin Sadati is a nationally recognized and award-winning board-certified Newport Beach facial plastic surgeon. He is a highly trained and specialized facial plastic surgeon, providing his Southern California patients natural-looking, beautiful facelift results. Are you considering a skin tightening procedure but are concerned about facelift scarring? Read on to learn more or contact our office today to schedule a consultation with Dr. Sadati. We now offer online consultations to discuss your concerns from the convenience of your home or office.
Are you considering a facelift?
A facelift is a cosmetic procedure that removes visible signs of aging skin. With age, delicate facial skin begins to break down as collagen and elastin production decreases. Loose, sagging skin becomes more apparent as skin becomes thinner and less dense. While everyone ages at their own pace, certain factors, such as sun exposure, genetics, and lifestyle choices, can accelerate the process. Most individuals turn to a facelift procedure when non-invasive injectables, like dermal fillers or BOTOX®, no longer seem effective against moderate to severe signs of the following:
Static lines or wrinkles around the eyes
Sagging or loose skin in the neck area
Sagging or loose skin in the cheek, mouth, or lower jawline area
Deep wrinkles or creases on the forehead or brow area
Who is the target audience?
Men and women considering a facelift procedure are often concerned about wrinkles and sagging skin on the upper, mid, or lower face. As youthful contours begin to fade, individuals turn to a facelift procedure to help with aging skin and to look years younger. With new surgical techniques and progressive plastic surgeons, like Dr. Sadati, facelifts can be customized for every person. There are various types of facelift options to address different concerns for patients between 40 and 50 years old versus individuals in their 60s or 70s. Some patients need to address the upper part of the face, while others need help with their lower jawline and neck. Facelift surgery can manage one or more areas based on a patient's overall aesthetic goals and cosmetic needs.
What kind of facelift scarring can I expect?
Scars are a natural part of the body's healing process after surgery. Facelift scarring will vary based on which technique is performed and the type of facelift procedure needed. A mini facelift is less invasive and requires smaller incisions. A mid-facelift requires small incisions outside the cheek area to remove any skin that has lost laxity and subtly lift the cheek area. A full facelift involves SMAS or Deep Plane techniques to tighten underlying facial muscles and tissues to reduce moderate to severe facial aging issues. In most cases, facelift incisions are made behind the hairline and extend to behind the ears to hide potential scarring. On average, it takes about six months to a year for facelift scarring to become less visible and more flesh-tone in color.
A facelift focuses on distinct sections of the face by eliminating problem areas and tightening loose skin. Dr. Sadati will make sure to place facelift incisions in discreet locations. He also encourages his patients to follow post-surgical guidelines and properly take care of incisions while recovering at home to minimize their appearance. Facelift scarring is a natural way for the body to begin the healing process, keeping incision areas free of bacteria and reducing infection risk. While the first month of the facelift healing process generally follows a similar path for most men and women, it is imperative to remember that every procedure is unique, as is each patient's facelift experience.
Are you ready to take the next step? If you live in the Orange County, CA area, contact our office today and schedule a consultation with renowned, award-winning facial plastic surgeon, Dr. Kevin Sadati.