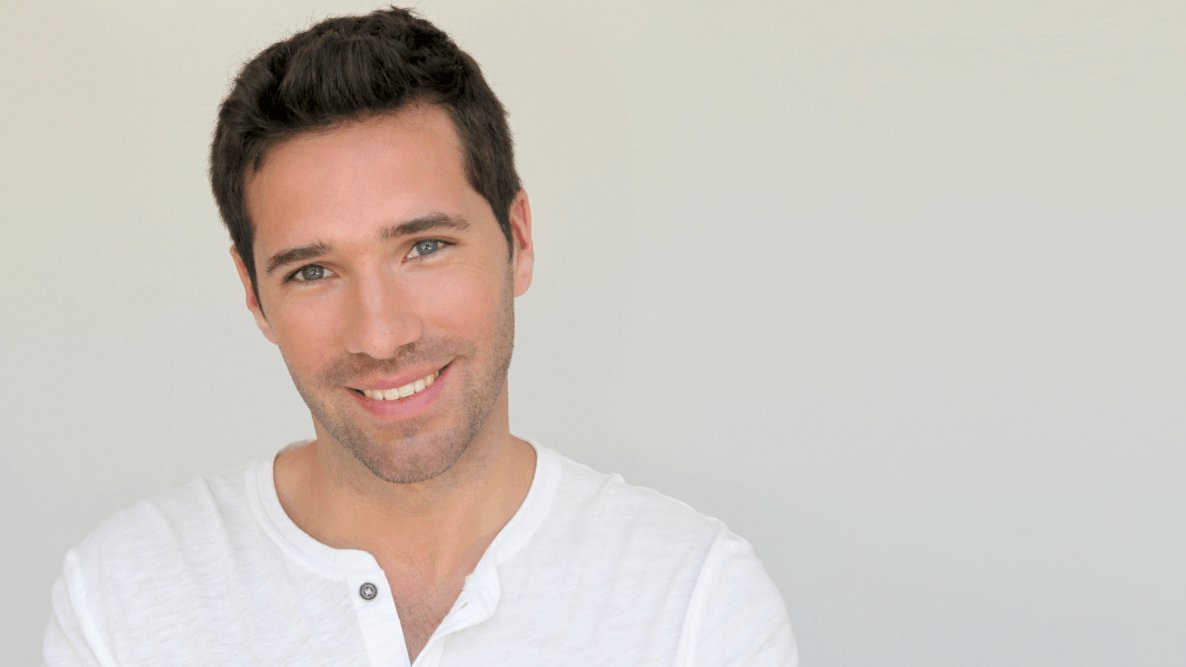 Dermal fillers have become a magic solution for not just women but also men. A "liquid facelift" with dermal fillers can help both genders maintain a youthful appearance without the need for surgical intervention. Popular fillers like Juvéderm® and Restylane® have people talking about these cosmetic wonders that help diminish wrinkles and add volume to give skin a youthful glow. Dermal fillers are an effective and safe way to rejuvenate your appearance, and men are the fastest-growing group signing up for appointments. 
Even though dermal fillers are a non-invasive cosmetic procedure, you still need a qualified, experienced injector to perform your treatment. Men in the Orange County, CA, area can turn to experienced professional Dr. Kevin Sadati. A highly regarded plastic surgeon in Southern California, Dr. Sadati is a board-certified Newport Beach facial plastic surgeon as well as an ear, nose, and throat (ENT) specialist. His award-winning practice offers a variety of surgical and non-surgical options, so both women and men can look their best.
Women aren't the only ones seeking aesthetic fillers
Injectables were once the domain of mostly women, but now more male patients are scheduling injections. There has been a surge of men undergoing cosmetic procedures over the last few years. Facial contouring with non-invasive options like dermal fillers or BOTOX® is giving men an advantage over the aging process. Male-focused cosmetic procedures like injectables are on the rise, and men in the Orange County area are looking for the aesthetic results they desire. 
Liquid help for men 
For years, men didn't turn to cosmetic help for fear of losing their masculine features. With surgical advancements and an array of non-invasive options, men can improve their appearance without losing certain masculine traits. Dermal fillers offer a non-invasive alternative to gain a younger appearance with smoother skin that looks refreshed. Men who struggle with deep facial lines or creases, especially around the eyes or forehead, can get excellent results with dermal fillers. Additionally, men who have lost volume or definition in certain areas like their cheekbones, jawline, or eyes can replenish those features with dermal fillers. Men can take years off their appearance with a quick lunchtime treatment, and no one will ever know they had help.
What to expect after treatment
Men are not excluded from gravity and age taking its toll on the face. Facial fillers have proven extremely useful in helping to reverse the signs of aging, and with little or no downtime. You can resume most activities immediately, but it is highly recommended to abstain from physical activity or exercising for the first 24-48 hours to minimize bruising and swelling. Recovery time varies by patient and type of filler, along with how many injection sites are needed for optimal results. Here is a general guide of what men can expect after their initial dermal treatment:
Few to no restrictions
One of the perks of fillers is that there are minimal limits on activities. Patients must forgo vigorous exercise like CrossFit or running during the first 24-48 hours after treatment. This time frame allows the filler to settle into the proper placement and will also minimize the chance of bruising or swelling. 
Fast recovery
Recovery after each injection appointment will vary by patient and how many target areas are needed. Most patients can return to work or school immediately after their procedure. In about 1-2 days, men can be back to their normal routine while enjoying their results. 
Minimal discomfort
Facial rejuvenation with dermal fillers is not painful and no general anesthesia is needed. A topical numbing gel can be applied at the injection site if necessary, to make patients more comfortable. The target areas may remain a little tender for 2-3 days, but any discomfort can be managed with over-the-counter medication.
A qualified injector gets results
Aesthetic fillers can give male patients immediate results. Most results will last for months and in some cases, years. Maintaining good health and taking care of facial skin with daily sunscreen use is part of the equation for keeping fantastic results. For a masculine and balanced look, a plastic surgeon with male-focused experience is imperative to get the right results. 
Fillers are a safe and effective way to restore volume and smooth out facial lines or creases. After an injection procedure, men can get instant results with little to no downtime. Male patients who follow the guidelines for the first 24-48 hours can ensure their dermal filler recovery will be simple and straightforward.
Schedule your consultation today
Men looking for facial rejuvenation without surgery in the Southern California area can turn to injectable fillers for help. Dr. Kevin Sadati was named "Best Cosmetic Surgeon in Orange County" and has appeared on the hit TV show The Doctors as a panel expert. Dr. Sadati has helped numerous male patients get excellent dermal filler results. Looking and feeling younger is not just for women any longer. If you are considering dermal fillers, we invite you to schedule a consultation with Dr. Sadati today.