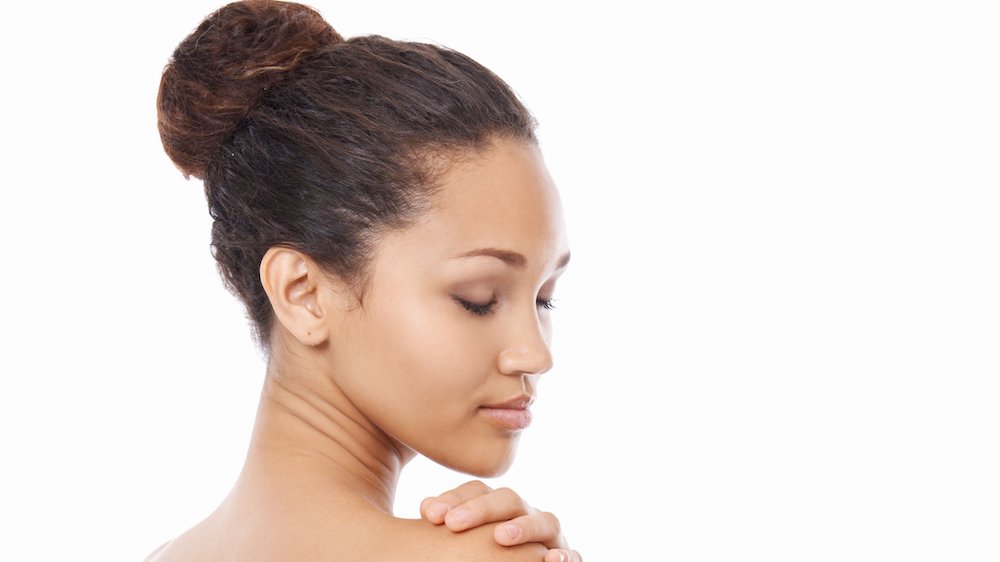 Loose skin on your neck can make you appear older than you really are. The good news is that there are many options for tightening loose skin. Board-certified Newport Beach facial plastic surgeon, Dr. Kevin Sadati, is proud to help people look and feel their best through surgical and non-surgical options. So what is the best way to tighten loose skin on the neck? At our practice, we offer a neck lift designed to tighten sagging skin in that area. In fact, it is one of the most requested procedures at our clinic! To learn more about restoring your neckline, reach out today for a private consultation.
Am I a good candidate for neck lift surgery?
The most effective treatment for an aging neck is surgery to remove drooping skin and fat while tightening the underlying muscles. Sometimes, an individual is not a candidate for surgery due to health issues, or if their neck has not aged enough to justify surgery. If this is the case, Dr. Sadati offers non-surgical options in the form of Kybella™ injections or Vivace RF microneedling to reduce the fatty tissue and tighten the skin. Both are minimally invasive and virtually painless. During your consultation, we can explore these non-surgical options together.
So how do you get rid of extra skin on your neck through surgery? Candidates for neck lift surgery are in good physical health and do not suffer from certain medical conditions or an active infection. Some patients notice excess skin and fat as a result of natural aging, while others have loose skin from losing a significant amount of weight. No matter your age or circumstance, many adults can improve their self-image through neck lift surgery. Dr. Sadati takes the time to learn your personal history and goals to determine if this procedure is right for you.
How to tighten neck skin through surgery
When you are ready to learn how to tighten neck skin through surgery, Dr. Sadati will create a surgical plan based on your facial anatomy and skin quality. This outpatient procedure is performed under local anesthesia with twilight sedation to eliminate the risks associated with general anesthesia, like nausea and vomiting. With his innovative technique, the professionals at our clinic block the nerves, so there is no pain during your neck lift and minimal discomfort in recovery. In total, the procedure takes about two hours to perform.
A neck lift addresses several issues at once, including removing excess fat and trimming hanging skin. After making an incision under the chin or behind the ears, we may employ liposuction to remove the neck fat. Next, the muscles are pulled tight, and the skin is re-draped to achieve the desired look. The sutures are placed within the neck muscles, and then a drain may be inserted to prevent issues, such as bruising. As a result of the surgery, patients should be able to experience a smoother, more rejuvenated appearance that has long-lasting results.
Recovering from neck lift surgery
For many patients with healthy skin tone, loose and sagging skin beneath the chin distracts from an otherwise youthful appearance. After neck lift surgery, patients are excited to show off their new and more refreshed neckline. It is important, however, to spend about 7-10 days recovering at home before engaging in social situations or going to work. Dr. Sadati suggests waiting four weeks for strenuous activities or exercise. After the procedure, we will provide guidelines to make the recovery period easier. You may feel a slight tightness as the neck settles into its new position, but any side effects are normal and should go away over time. It may take a few months for the neck to feel more natural after getting rid of the extra skin.
The best way to tighten loose skin
So what is the most effective way to get rid of neck fat and extra skin on the neck? When the skin of the neck starts to show signs of aging, it's time to make a change with board-certified facial plastic surgeon, Dr. Kevin Sadati. These signs of aging can be reversed through a neck lift to create a firmer and youthful appearance. After recovering from a neck lift surgery, patients report feeling refreshed and youthful. Learn how to tighten neck skin by scheduling your plastic surgery consultation with us today!