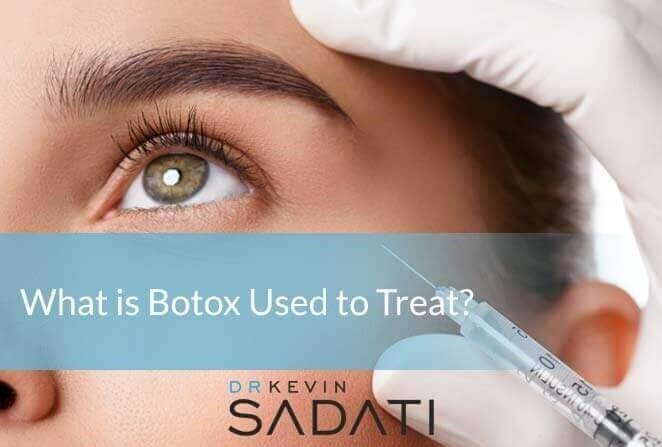 Botox® Cosmetic (aka onabotulinumtoxinA and botulinum toxin type A) is the trade name given to one of the neurotoxic proteins that is used to address the signs of aging. With more than 6 million Botox Cosmetic treatments administered a year, this procedure ranks as one of the most popular cosmetic treatments performed around the globe. When used for aesthetic purposes, this product is strategically injected into specific areas of the face to inhibit muscle movement; thus, preventing the development or worsening of wrinkles in these targeted areas.

Botulinum toxin diminishes the visibility of these lines and wrinkles by causing a temporary reduction in the targeted muscle's activity: This is accomplished by blocking the nerve activity in the muscle to temporarily relax the underlying facial muscles responsible for creating a variety of wrinkles. Once the muscles are more relaxed, the appearance of the wrinkles and lines associated with those muscles will diminish. Some results are visible within just a few hours following treatment; whereas, the overall effects achieved become apparent within about a week.

With botulinum toxin injections, Dr. Kevin Sadati can diminish the signs of aging by temporarily paralyzing muscle activity in the areas of the face afflicted with lines and wrinkles that are caused by the repetitive movements of specific muscles. The wrinkles that Dr. Sadati can address with Botox injections include the lines fanning from the outer corners of the eyes (crow's feet) and the frown lines that form between the eyebrows as well as the furrows that develop on the forehead. 

Although Botox is an extremely popular solution for addressing the signs of aging, it is also used for a variety of medical issues that are not related to appearance. For example, Botox can be used to reduce the pain associated with migraines, to stop excessive sweating, to treat disorders of the bowel and bladder as well as to treat a variety of other conditions that cause muscle spasms. 

Most patients tolerate injection procedures well; however, a topical anesthetic may be applied directly before the injection procedure begins. Once the procedure begins, Dr. Sadati will use an extremely thin needle to inject tiny amounts of Botox into the areas of the face being treated. The correct dose of this medication must be carefully injected into precise locations of the face; therefore, choosing an experienced Botox injector is essential. A Botox injection treatment session with Dr. Kevin Sadati usually only takes 15 to 20 minutes, which is why some of his patients choose to have their Botox treatment performed during their lunch break, heading back to work directly thereafter.

The results attained with Botox treatments will last from 4 to 6 months; therefore, to maintain their more youthful appearance, patients will only need to return to our office for follow-up treatments with Dr. Kevin Sadati two or three times a year. The cost of Botox Cosmetic treatments varies greatly and typically depends on the number of areas being treated. 

If a patient chooses not to have follow-up treatments, once the existing Botox is metabolized by the body, the muscles will begin functioning normally again; thus, causing the diminished lines and wrinkles to become visible once again.

For the majority of Dr. Sadati's patients, any side effects they experience following a Botox Cosmetic injection procedure are minimal, with many patients not experiencing any side effects, whatsoever. Nevertheless, if side effects do occur following a Botox Cosmetic injection session, they usually subside rather quickly.

When Botox Cosmetic injections are performed by an experienced expert injector like Dr. Sadati, the procedure is considered very safe. However, as with any procedure, there is always a possibility of side effects. Side effects following a Botox Cosmetic treatment session can include a headache, inflammation in the treated areas, mild pain, bleeding or light bruising at the injection site(s), excessive tearing or dry eyes, drooling or a dry mouth, a droopy eyelid, crooked smile, mild nausea, fatigue, a numbing sensation, a rash, a 'frozen' facial expression and/or lopsided eyebrows.

Although extremely unlikely, the medication can spread to other areas of the body. If the medication spreads to other areas, patients usually experience signs and symptoms similar to those seen with botulism. Symptoms that require immediate medical assistance include vision changes (blurred or double vision), difficulty swallowing, trouble speaking, breathing problems, muscle weakness throughout the body and/or a loss of bladder control.

Dr. Kevin Sadati has been helping people look younger and address facial imperfections for more than a decade. His experience, artistic vision and dedication to excellence has made him one of the top plastic surgeons, and expert injectors in Orange County. For this reason, many individuals visit our Newport Beach facial plastic surgeon, Dr. Kevin Sadati, to receive their Botox Cosmetic injections.