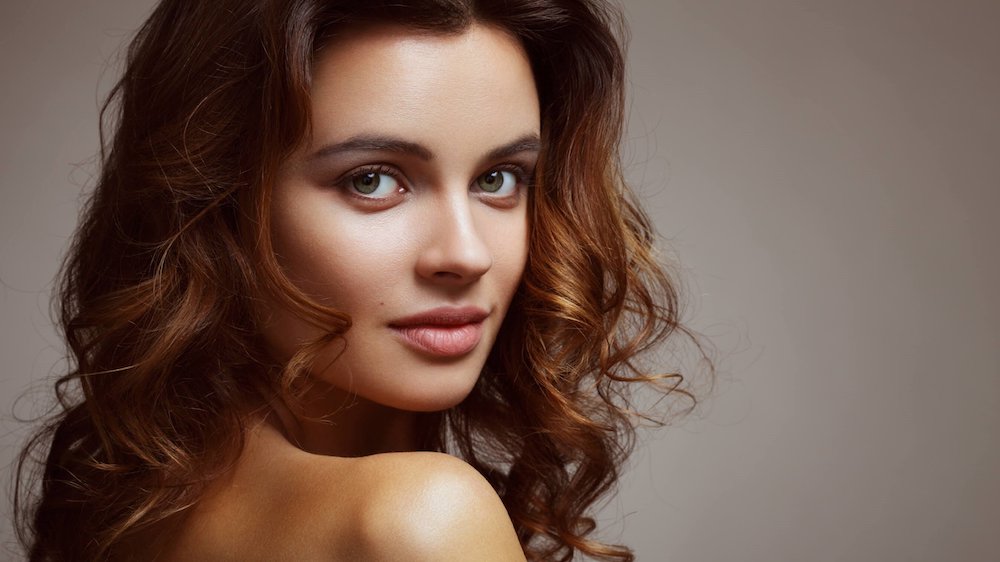 Even with the stunning enhancements you can achieve through nonsurgical and minimally invasive cosmetic treatments, such as injectables, there is no doubt that cosmetic surgery is capable of the most dramatic results. This is particularly true when it comes to anti-aging procedures, such as the facelift. When performed by an untrained or inexperienced surgeon, however, facelift surgery can yield unwanted results. From a tight, windblown look to pronounced asymmetry, a poor or unnatural-looking facelift outcome can be devastating.
Board-certified and award-winning plastic surgeon, Dr. Kevin Sadati, is internationally recognized for his cutting-edge Natural Facelift method, which helps to give patients stunning, natural-looking, long-lasting results with the added benefits of shorter recovery and less risk of complication. Use this helpful information to learn more about the exciting Natural Facelift, including how it differs from other types of facelifts, why it's important to choose a Natural Facelift expert, and what to expect during recovery.
What are my options for facelift in Southern California?
When it comes to facelift surgery, or rhytidectomy, choosing a highly skilled and experienced board-certified plastic surgeon is one of the most important steps you can take to ensure a successful surgery and gorgeous outcome. Once you have selected Dr. Sadati as your Orange County facelift surgeon, he will discuss with you the various types of facelifts and recommend the most appropriate method for helping you achieve your personal goals. Some of the more traditional facelift techniques include the SMAS and short scar (mini-lift) procedures. Additionally, more isolated facial procedures – such as brow lift, eyelid surgery, and a chin augmentation – can help to enhance specific areas of the face as stand-alone procedures or when combined with facelift surgery.
Finally, the Natural Facelift is a unique and tremendously beneficial option for patients to consider, particularly when they are not interested in general anesthesia and the lengthy downtime associated with more traditional facelift methods.
What is a Natural Facelift?
The Natural Facelift is a breakthrough surgical procedure designed to give patients the cosmetic benefits of traditional facelift surgery with added perioperative and postoperative benefits. Formally known as the Double C Plication technique, the Natural Facelift involves a gradual tightening of the muscle layers to prevent an artificial "pulled" look while still resulting in stunning, age-defying results.
One of the most notable aspects of Natural Facelift surgery in Orange County is that it can be performed in Dr. Sadati's fully accredited surgical facility using only local anesthesia with twilight sedation for patients, which significantly reduces the risk of complication and cuts down on recovery time. Furthermore, a neck lift can be added to a Natural Facelift or performed on its own in a similar fashion, giving patients an even more dramatic new look. This innovative surgical procedure uses advanced techniques to lift and tighten skin on the face and neck, giving you a natural looking facelift that lasts.
What are the benefits of a Natural Facelift?
When performed by a Natural Facelift expert, like Dr. Sadati, who is also an avid sculptor and possesses an exceptional artistic skill level, the benefits of Natural Facelift surgery can be extremely compelling. These include:
Natural-looking outcome
Softer, less "pulled" or "plastic" look
No need for general anesthesia
Reduced risk of complication
Shorter, more comfortable facelift recovery
Less risk of bunching at the hairline and around the ears
Look up to 10-15 years younger
Results lasting up to ten years or longer
Dramatically improve lines, wrinkles, folds, excess skin, drooping jowls, and more
Can be performed as a neck lift
During your initial consultation, Dr. Sadati will carefully examine your facial features and anatomy, evaluate your skin elasticity, discuss your concerns and goals, and answer all of your questions in detail before determining whether Natural Facelift – or perhaps another procedure – may be most appropriate for helping you achieve your desired outcome. Patients considering any form of facelift surgery should be in good health and not smoking.
Turn back the clock, get natural-looking results, and enjoy an easier recovery with Natural Facelift surgery
Every person deserves to feel confident and attractive, no matter their age. Furthermore, every patient deserves the highest level of surgical skill, artistic talent, and expert precision when it comes to facelift surgery. If you are ready to transform your look, boost your confidence, and change your life, call us today at our Newport Beach plastic surgery office to schedule your private in-office or virtual consultation with Natural Facelift expert and internationally renowned board-certified facial plastic surgeon, Dr. Kevin Sadati. We look forward to helping you achieve or restore the look of your dreams with advanced facelift surgery, including the Natural Facelift!