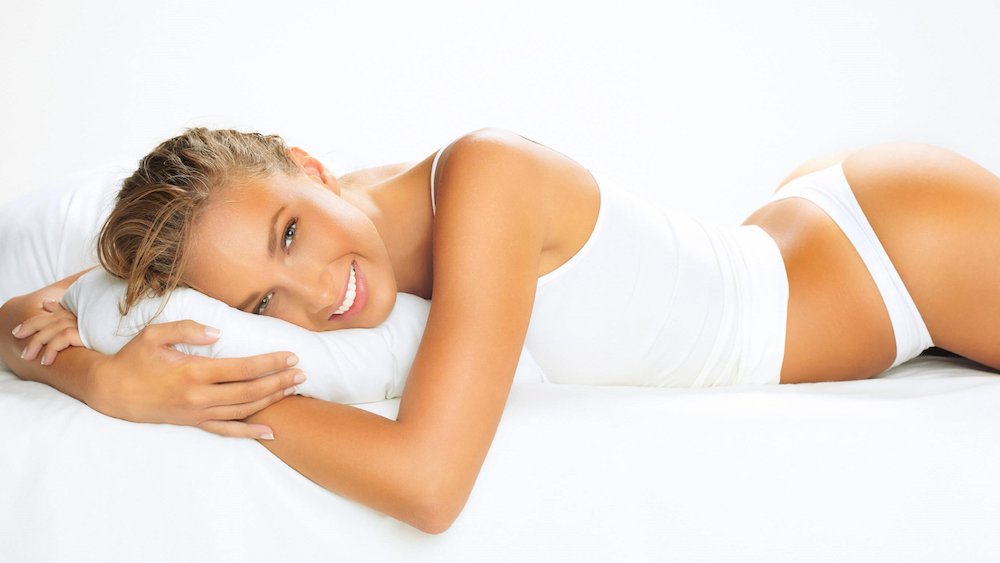 For many women, the effects of pregnancy, aging, and genetics can cause unwanted fat to develop. However, women are not the only ones to struggle with this issue. A healthy diet and regular exercise can help, but it is not uncommon for both men and women to struggle with different areas where fatty deposits just won't go away. CoolSculpting® is one of the latest body contouring technologies that can tackle those troublesome spots. Patients can get body sculpting results without surgery with this revolutionary new treatment. But, will weight gain after CoolSculpting alter the long-term effects?
Award-winning and board-certified plastic surgeon, Dr. Kevin Sadati, provides CoolSculpting, as well as a wide array of comprehensive cosmetic services, to his patients in Orange County, CA. CoolSculpting is an innovative procedure that freezes fat cells, which the body then naturally eliminates, revealing a slimmer, more fit appearance. There are numerous benefits to this noninvasive treatment – it does not require anesthesia, incisions, or downtime. We invite you to schedule your CoolSculpting consultation today. Dr. Sadati also offers online consultations so you can meet with him from the comfort of your own home.
What does CoolSculpting do?
This body contouring procedure is an FDA-cleared treatment that targets unwanted fat cells underneath the skin. The top layer, or epidermis, along with tissues surrounding the target area are not affected. The patented CoolSculpting device freezes fat cells in a process called cryolipolysis to treat identifiable pockets of fatty "pouches" to sculpt and reshape troublesome spots. One session can remove up to 20 – 25% of unwanted fat cells in a single target area. Ideal candidates for CoolSculpting have good skin tone or laxity and are:
Within 25-30 pounds of their ideal weight
Concerned with areas that have become unresponsive to diet and exercise
Looking for options outside of liposuction or a more invasive procedure
Planning on maintaining a healthy lifestyle post-treatment
What areas can it help?
When all efforts of a healthy diet and regular exercise have been exhausted, women and men can turn to CoolSculpting for cosmetic non-surgical help to get the results they desire. Candidates close to their ideal body weight who need a little extra help usually target the following areas:
Hips and flank area (above the hips)
Thighs (outer and inner)
Above the knees
Abdomen
Back (upper and lower)
Chin or neck area
Upper arms
How long does CoolSculpting last?
The ideal candidate for this nonsurgical fat removal is a healthy adult who has been close to their ideal body weight for six months or longer. Patients who have large amounts of loose skin or excess fat are not the target audience for this type of treatment. In such cases, Dr. Sadati will recommend additional options that can be a better fit and more effective. Patients often ask, "Will the fat come back?" Once the fatty deposits are reduced with the CoolSculpting device, those targeted cells won't return. However, it is essential to note that additional weight gain after CoolSculpting can cause new fat cells to form. Patients must adhere to a regular exercise regimen and a healthy diet to maximize the results long term.
What to do after CoolSculpting sessions
All CoolSculpting procedures are performed at Dr. Sadati's state-of-the-art accredited facility. Patients can have more than one area treated during the same session, and return to their daily routine once the session is completed. After each treatment, fat cells liquefy, allowing the body to absorb and release them naturally. As the body flushes out these frozen fat cells over a 6-12-week period, following these guidelines will help maximize the results.
Continue to exercise and maintain a healthy diet
Drink plenty of water to help the body flush out toxins or excess waste like extra fat cells
Massage the target area immediately following the procedure to improve the fat reduction process
Some patients may require more than one treatment and should schedule a second session in six weeks after the initial procedure to maximize results
Board-certified Newport Beach facial plastic surgeon, Dr. Kevin Sadati, has shared his expertise on numerous television appearances and presented across the country. He and his professional team provide the highest standard of care for every patient, from their initial consultation to the conclusion of their treatment. If you want to see CoolSculpting results, or discuss any other concerns with Dr. Sadati, contact our plastic surgery office today and feel better about how you look.