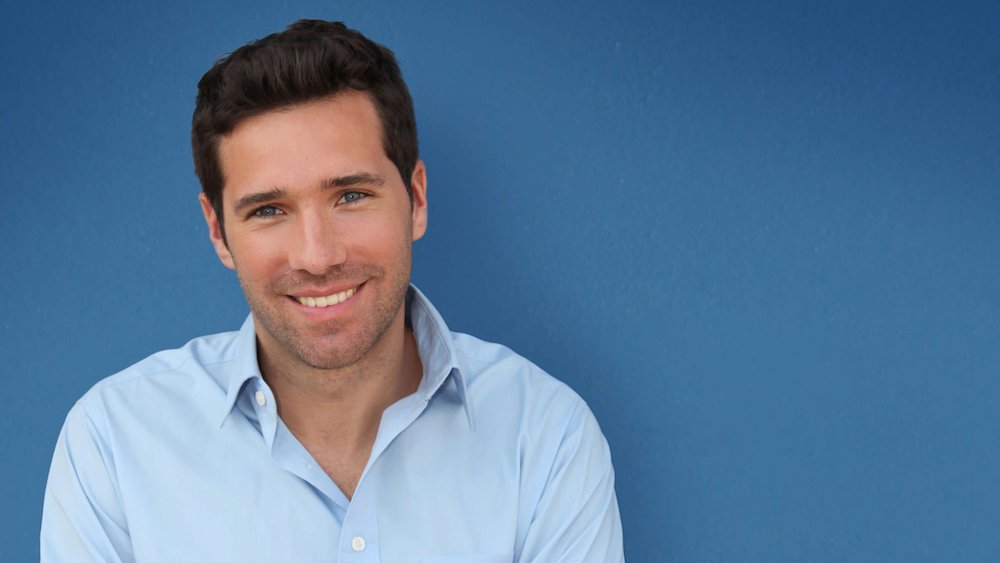 Year after year, rhinoplasty surgery, also known as a nose job, remains at the top of the list of most-requested plastic surgery procedures. Rhinoplasty surgery has been around for many years, and both men and women love the benefits of being able to tweak their noses to gain an aesthetic look that they desire. In the past, rhinoplasty was predominantly known as a female procedure, but today more men are getting their noses altered or repaired to improve their appearance. Dr. Kevin Sadati is a board-certified facial plastic surgeon who assists male patients in the Orange County and Southern California area with their aesthetic goals, including rhinoplasty surgery.
When it comes to the nasal reshaping needs of men and women, Dr. Sadati has extensive experience, a keen artistic eye, and is well-versed in all areas of rhinoplasty. His expertise as a facial plastic surgeon and an ENT (ear, nose, and throat) specialist, combined with his background as a sculptor, allows him to craft and deliver the surgical results his patients envision when it comes to such a prominent facial feature as the nose.
What is rhinoplasty?
Rhinoplasty, or nose reshaping, is the surgical cosmetic answer for patients who are concerned about the size, shape, or profile of their nose. Most patients in Orange County choose rhinoplasty to change a cosmetic aspect about their nose that they dislike. Thanks to rhinoplasty, patients can significantly improve how they look and boost their self-confidence at the same time.
The most common cosmetic concerns addressed by rhinoplasty in both male and female patients include:
Reshape the nose tip

Turn down the tip of the nose if turned up to change a patient's profile

Remove a bump on the bridge of the nose to improve a patient's profile

Widen or narrow the nostrils

Straighten or aesthetically line up a crooked nose

Narrow the bridge of the nose if it is too wide

Shorten the length of the nose if too long to change a patient's profile
Is there a difference in a male rhinoplasty vs female rhinoplasty?
You may be wondering if there is a difference between rhinoplasty procedures for men and women. The operational aspect itself between the two genders doesn't vary greatly. However men generally have thicker skin layers protecting stronger bone and cartilage structures than women. The main difference is in the aesthetic result between male and female rhinoplasty procedures. Most males strive for a more prominent, powerful-looking nose that has distinctive features. The male nose is also structurally different than that of a female; therefore, different angles and proportions must be taken into account. A board-certified facial plastic surgeon in Orange County, like Dr. Sadati, has the experience and medical training necessary to achieve the results you desire for your specific facial features.
Do I need a plastic surgeon specifically experienced in male rhinoplasty?
When it comes to cosmetic surgery, most men want the changes to be subtle and not glaringly obvious. Finding the right plastic surgeon is key for this to be possible. Rhinoplasty is not a simple procedure. In fact, it is very complex, and one of the most intricate cosmetic procedures. It is important to have a board-certified facial plastic surgeon, like Dr. Sadati, who has years of surgical experience and extensive knowledge of the facial anatomy. Men should seek out a plastic surgeon who has experience with male-focused procedures. By utlizing a conservative approach with his male rhinoplasties, Dr. Sadati's patients can acheive the look they want for their nose while still maintaining balance with the rest of their facial structure.
Benefits of male nose reshaping
Male rhinoplasty is a facial surgery to restructure the nose for either cosmetic, structural, or even health issues. The procedure has many benefits for men who are considering a change to their nose, such as:
1. Create facial symmetry: Dr. Sadati customizes every rhinoplasty procedure, so the end result features a strong and masculine nose that is proportionate and in harmony with the rest of the facial features. A chin implant may also be recommended to complement rhinoplasty if a weak chin is present.
2. Achieve a better profile: Some men have inherited a nose with traits they would like to alter, such as a bulbous tip or bump on the bridge. These features can be changed with rhinoplasty for a better profile.
3. Fix a structural defect: Male nose surgery can fix a structural error. It can improve a previously broken nose or an old sporting injury while also enhancing a man's overall appearance.
4. Address breathing issues: Patients with a deviated septum may not have visible issues with their nose, but repairing the septum can allow for better breathing and overall better quality of life. It can even help patients sleep better. If a male patient wants to change an aspect of their nose cosmetically, the septum can be repaired at the same time.
Realistic expectations from rhinoplasty
Patients in Orange County typically undergo rhinoplasty procedure for cosmetic reasons. In some cases, patients may have a medical need like a deviated septum or breathing issues. This is due to the structural makeup of the nose or an injury where their nose was damaged. Whatever the case, patients with realistic expectations before their rhinoplasty surgery typically have a better outcome with their results. A thorough discussion with your plastic surgeon during your consultation will enable you to discuss what you envision, the actual surgical approach, and what you can expect after surgery in terms of healing and how long to see results.
Schedule your rhinoplasty consultation today
Dr. Kevin Sadati is one of the most highly regarded facial plastic surgeons in the Southern California area. He has the educational background and extensive expertise when it comes to rhinoplasty - including male rhinoplasty. He has been recognized as the "Best Cosmetic Surgeon in Orange County" for several years in a row and is often a guest lecturer at national conventions regarding his surgical techniques. If you are considering a male rhinoplasty, we invite you to schedule a consultation today with Dr. Sadati at his Newport Beach plastic surgery office.