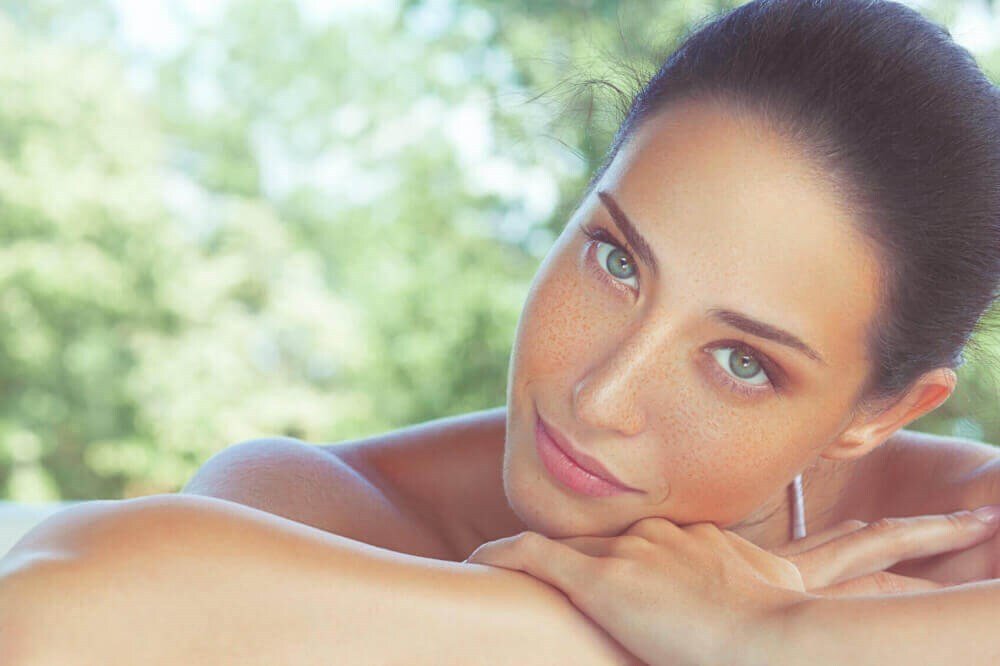 Are you unhappy with the way your nose looks, but feel anxious or worried to change it? Most people who don't like their nose want to fix it but are afraid to consider a nose job. In fact, many Orange County area men and women contemplate rhinoplasty surgery, the recovery, and aesthetically what their nose will look like for a very long time before they decide if it is the right time for them. Knowing when to get a nose job (or rhinoplasty) can actually make all the difference for a patient - allowing them to feel more comfortable about their decision, the selected surgeon, and the confidence that they will get outstanding results.
When it comes to any type of plastic surgery, timing, along with finding the right surgeon is everything. In most cases, patients have thought long and hard about this treatment and finally make the personal decision to move forward. So how does someone finally make the decision? How do you get there? Board-certified Orange County plastic surgeon, Dr. Kevin Sadati, meets with men and women everyday who finally take the step to enhance their nose. Here are some helpful tips to understand when the time is right to consider this procedure.
The overall need for change...
Rhinoplasty is one of the most complex cosmetic procedures. It is a highly detailed surgery that not only cosmetically changes the nose but also restructures it. It also involves a plastic surgeon working in a small target area of the face. Changing the structure of your nose will permanently change the way your face looks, but a good surgeon will tell you that a good nose job shouldn't be a noticeable one. Patients who are ready to change the appearance of their nose and have realistic expectations will enjoy the way their new nose looks more than someone who is not ready or feeling indecisive. Patients ready for rhinoplasty understand what they do not like about their nose, are clear about what they want changed, and are willing to trust their surgeon to create the nose they want.
Changes to your nose...
Rhinoplasty, also known as "nose reshaping" is one of the cosmetic surgeries that gives patients instant results that can formatively change the way their face looks. Patients typically look to this surgery to cosmetically change an aspect of their nose but in some cases a medical need is the issue with a deviated septum or a broken nose. Rhinoplasty can cosmetically treat a variety of needs for a patient. It can reshape nostrils that are too wide, too large or turn upward. It can remove bumps or reduce the width of the bridge of the nose. It can make a patient's nose smaller or more proportioned to their entire face. Rhinoplasty can give patients a more symmetrical look and create balance with the other features of the face. The important question to ask is, do you know what you want to change and are you ready?
When is the right time…
Asking yourself if you are ready to consider a cosmetic surgery is the first question any patient should know the answer to without a doubt. Not only are you investing in a change to your appearance but it comes with financial and emotional needs that require a full commitment. Rhinoplasty is no different. Many individuals in the Orange County area consider a cosmetic change to their self image daily but you should be aware of how ready you need to be:
Patients going through any major life changes when considering a cosmetic procedure or rhinoplasty are advised to wait. Life changes such as divorce, dealing with a death or any life changing event that is needing more emotional care than your normal day-to-day routine will hinder the end goal, if the timing is not right.
Patients considering rhinoplasty or any cosmetic procedure need to base their decision solely for their own benefit. Enhancing or changing the way you look should be a decision for only you and no one else.
Patients need to make sure they are emotional ready for the change in their appearance. They should realize that others may notice a change, so being ready for their reactions whether they are supportive or not is key. It is important to be confident in your new appearance regardless of what reactions you may receive.
Patients need to have realistic expectations of their end results. Typically with rhinoplasty, patients are more than pleased with how their new nose looks or functions but no surgery is fully guaranteed.
Finally, being prepared is essential. Taking the time to do your research, understand how the surgery is performed, reading patient reviews, looking at photos, and finding the right surgeon is critical. Rhinoplasty is not like other cosmetic surgeries. It requires a unique surgical skill.
Dr. Kevin Sadati is a well-renowned facial plastic surgeon in the Orange County area. He is a highly skilled and board-certified plastic surgeon with a studied background in sculpting and painting. His attention to detail, with his creative background, as well as surgical skill has made him highly successful in creating beautiful, natural-looking results for his patients. Patients who make the decision to have rhinoplasty meet with Dr. Sadati and a patient-doctor relationship is formed. It is important that any plastic surgeon performing rhinoplasty understands exactly what the patient wants and helps prepare them for surgery.
Knowing when the time is right is part of the process when considering rhinoplasty. It is an important decision and changing your appearance takes time and research beforehand with being both physically and mentally ready.
Board-certified plastic surgeon, Dr. Kevin Sadati has received the honor of being voted the "Best Cosmetic Surgeon of Orange County" for the last 3 years. Over the past decade of his career he has performed countless rhinoplasty procedures and has an extensive list of outstanding patient reviews who love their new look. His artistic background and highly qualified medical training allows him to sculpt and create natural-looking cosmetic changes to the nose while provided patients with amazing results. Call or schedule your Newport Beach plastic surgery consultation with Dr. Sadati today.