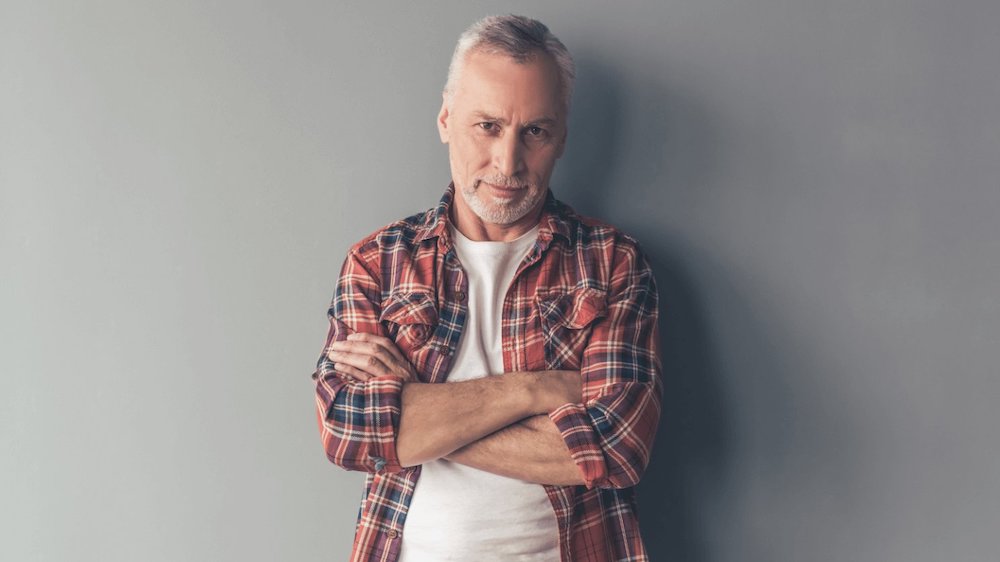 Even men look in the mirror and make a mental list of what they would like to change. Lines on their forehead or around their eyes, love handles, a big nose and the dreaded hair loss are all common male concerns. Men are feeling social pressure to stay on top as they age, so it's no wonder they are embracing cosmetic surgery to meet their aesthetic goals. As with women, the area where most men see the first signs of aging is their face. Cosmetic procedures like a facelift, liquid facelift or male rhinoplasty (or even all three) can help rejuvenate a man's appearance and increase his self-confidence.
Dr. Kevin Sadati is a highly regarded plastic surgeon in Newport Beach and Southern California. Dr. Sadati is a board-certified facial plastic surgeon and an ear, nose, and throat (ENT) specialist with over 14 years of experience providing both women and men with amazing results. His extensive medical and surgical background, as well as being a trained painter and sculptor, lends him to be keenly aware of what today's patients want. Men generally want to look younger or more refreshed without looking like they had any medical help. Here is what they are asking expert surgeons like Dr. Sadati and how these cosmetic options can help. 
Plastic surgery to save your job?
Facelifts for men over 55 are on the rise, and injectables like Botox or dermal fillers that make up a liquid facelift have men even younger taking an interest. Some men, as they reach a certain age, are investing in a new look to save or prolong their tenure at their job. Men are feeling pressure in the workplace to maintain a youthful appearance to counteract the younger staff moving in. In addition, older men are considering cosmetic help so they can look as young as they feel. Some men are just finding their professional stride as they enter their 60s or 70s and they still enjoy excellent health, but they may not look like it. Facial rejuvenation with an expert like Dr. Sadati is changing all that. Modern medicine and surgical techniques are helping men feel and look vital and younger while maintaining their professional careers well into their golden years.
Men restoring their appearance
While the majority of cosmetic surgery is performed on women, men are finding their way into the lobbies of plastic surgeons as well. According to a recent study, more than 1 million men had cosmetic help last year, both surgical and noninvasive. Here is a look at what various procedures can accomplish.
Male facelift
Men have a different focus when it comes to their facelift results. Most men like to keep masculine traits and yes, a few wrinkles. The male facelift procedure, in general, is similar for both genders, but special surgical care is taken to keep those male traits intact. A facelift provides the removal of excess, loose skin to tighten the skin that remains for a fresh, younger look. With expert surgical care, male patients can look refreshed without looking "surgically enhanced." Men also want incisions to be inconspicuous, so surgical care and a skilled hand are imperative. Dr. Sadati is experienced with male-focused procedures and even developed the natural facelift technique known as Double "C" Plication, which promotes natural-looking, discreet results.

Injectables or a "liquid facelift"
More men, even those in their 30s, are checking out dermal fillers like Juvéderm or Restylane, as well as BOTOX® to maintain a youthful appearance. These noninvasive wonders are the new magic potion giving both women and men a way to turn back time. Dermal fillers can help redefine the contours of the face in specific target areas and fill in creases or wrinkles, while BOTOX relaxes facial muscles to prevent future wrinkles. A liquid facelift is usually a combination of both BOTOX and dermal fillers to fully contour the face in all areas. It requires no downtime or surgery, which is why men are turning to this alternative to give their look a fresh start.

Male rhinoplasty
Rhinoplasty, also called a nose job, is one of the most common aesthetic procedures done today. Some men are unhappy with the nose they inherited, while others want to correct a sports injury or trauma due to an accident. This relatively straightforward procedure can sculpt a masculine nose that is balanced with the patient's other features. Dr. Sadati is careful to take a conservative approach with his male patients to ensure the overall look meets the patient's aesthetic goals.
Southern California men looking younger
Male procedures are on the rise, and Dr. Sadati knows it is essential to approach male procedures differently than those of his female patients. Men have specific characteristics they want to maintain when it comes to facial contouring or rejuvenation. Dr. Sadati's vast experience with male procedures allows him to specifically target what a man desires for a rejuvenated, fresh look.  
Dr. Kevin Sadati is one of the leading experts in facial plastic surgery and reconstruction in the Orange County area. He has been voted "Best Cosmetic Surgeon in Orange County" several years in a row and is a recurring guest expert on the hit TV show The Doctors. Dr. Sadati provides both his male and female patients with the utmost quality and care to give all his patients stunning, natural-looking results. If you're considering freshening your appearance with a facelift, injectables, or rhinoplasty, we encourage you to schedule a consultation with Newport Beach facial plastic surgeon, Dr. Sadati, today.