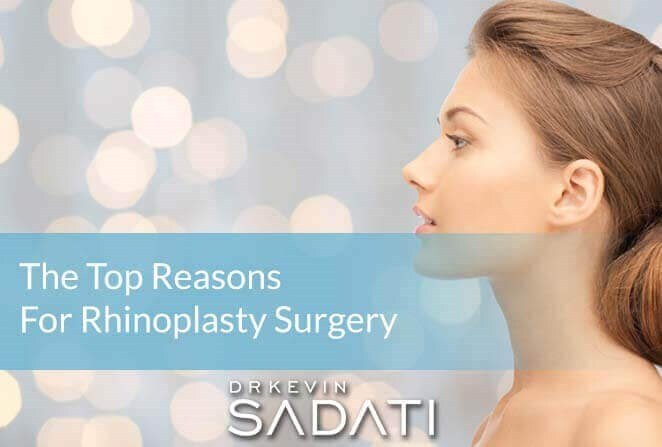 Dr. Kevin Sadati has found that tip asymmetry is the most common issue for patients seeking revision rhinoplasty, followed by difficulty breathing and nasal blockage.  Over 300,000 people each year undergo rhinoplasty and of those, approximately 5 to 15 percent of rhinoplasty patients have some level of dissatisfaction and seek a revision.  This highlights the need for exceptional patient/surgeon communication to ensure optimal results are achieved.
Revision rhinoplasty is a corrective procedure that is used to repair problems with a previous procedure, and generally addresses aesthetic or functional problems.  It is important to address all of your concerns while in your Newport Beach plastic surgery consultation with Dr. Sadati in order to achieve your desired results. This procedure is generally performed under general anesthesia, though in some cases local anesthesia can be utilized.   You should expect the surgery to last 2-3 hours and recovery will take approximately one week.
Some bruising and swelling is normal after revision rhinoplasty, though an ice pack may help bring the swelling down. Patients can feel congested after the procedure as well. To minimize swelling, recovering patients will need to sleep at an angle, using pillows to prop themselves up. It will be necessary to wear a protective splint on the healing nose during the recovery period.
Dr. Kevin Sadati is one of the top California facial plastic and ENT surgeons specializing in minimally invasive facial and nasal surgery. He is Board certified by the American Osteopathic Board of Otolarynology Head and Neck Surgery (AOBOO-HNS), Diplomate of the American Board of Cosmetic Surgery (ABCS) and a member of the prestigious American Academy of Facial Plastic & Reconstructive Surgery (AAFRS).