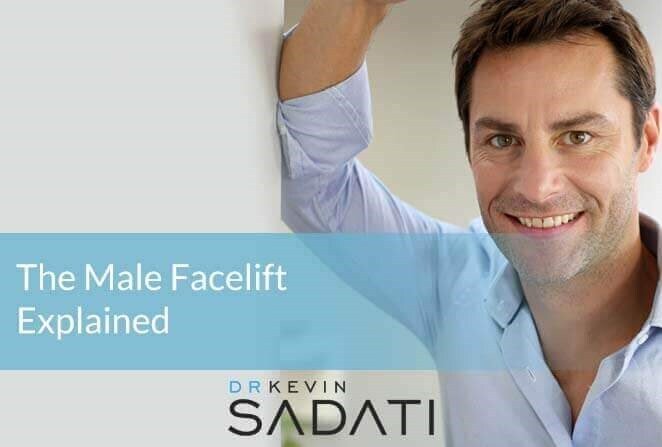 Can Men Get Facelifts?
We live in a culture that prizes youth and beauty. That not only influences women, but also men, so we have the perfect gift idea for Father's Day. Statistics show that today men are taking their appearances far more seriously. According to the American Society of Aesthetic Plastic Surgery (ASAPS), between 1997 and 2012 the number of cosmetic procedures for men increased more than 106 percent. While nose reshaping topped the list for procedures for men, facelifts made the top five.
According to the 2013 Plastic Surgery Statistics Report, there were 133,320 facelift procedures performed in the US that year. Of those procedures 10 percent, or 12,699, were performed on men. This is a 7 percent increase from the previous year. While plastic surgery procedures have typically been performed for women, there is a rising number of men who undergo the same procedures. Aging affects everyone, including men. As a man ages, there may be aspects of his face or body that he wants to change or improve. A facelift is a great option as it can significantly improve the visible signs of aging in an individual's face, resulting in a far more youthful appearance.
What Does a Facelift Do?
A facelift, also known as rhytidectomy, is a special surgical procedure that improves the look of the face and neck by reducing the appearance of:
Sagging in the face
Deep creases along the nose that extend to the corners of the mouth
Deep creases below the eyes
Loose skin under the chin and jaw that can give the appearance of a double chin
Loss of skin tone
Jowls
As you age, the youthful contours of your face will fade. Factors like stress, smoking, family history, gravity and environmental conditions can influence the aging process. If you are a man who is unhappy with the current look of your face and neck, consider the many benefits of a facelift.
Does Dr. Sadati Perform Male Facelifts?
Dr. Sadati is a board certified surgeon and one of the top facial plastic and ENT surgeons in California. He specializes in minimally invasive facial and nasal surgery to give his patients the appearance they desire. As a skilled surgeon, with a understanding of male vs. female structure, he is able to deliver a male facelift ensuring the patient's masculine features stay intact. Each procedure is performed under local anesthesia and twilight sedation. We do not use general anesthesia as it is not needed with our facelifts or minimally invasive surgeries. By using local anesthesia, we eliminate risk, expense and extended recovery time that you would get from general anesthesia. We also perform every procedure in our comfortable facility.
Dr. Sadati is not only a renowned plastic surgeon in Newport Beach, but he is also an artist. With his artistic eye and experience as a sculptor he has the skill to offer his patients what they seek. With over a decade of experience in facial plastic, nose, sinus and reconstructive surgery, Dr. Sadati can help you rejuvenate your face and give you a more youthful appearance.
Sources:
American Society of Aesthetic Plastic Surgery (ASAPS) - Cosmetic Procedures Increase in 2012 - http://www.surgery.org/media/news-releases/cosmetic-procedures-increase-in-2012 
2013 Plastic Surgery Statistics Report - Cosmetic Surgery Gender Distribution: http://www.plasticsurgery.org/Documents/news-resources/statistics/2013-statistics/cosmetic-procedures-men.pdf