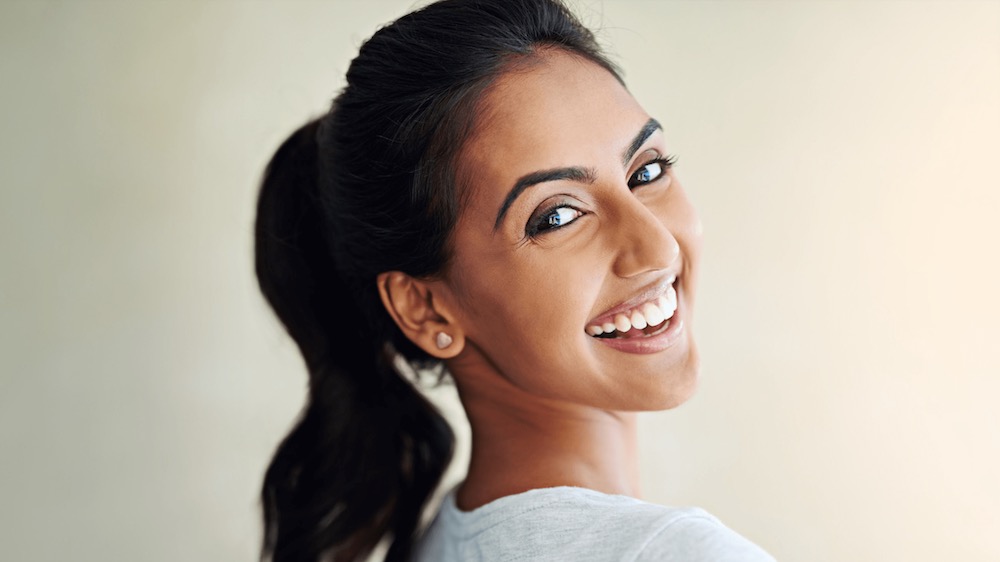 Every person has a different need as they age. However, plastic surgeons often hear the same complaints from patients about facial aging, such as loss of volume in the neck and face, sagging skin, and wrinkles. Facelift procedures have been around for decades. Today, they are more effective and efficient with longer-lasting results. With so many options for facial rejuvenation, it can be overwhelming to choose which is best for your cosmetic needs.
Board-certified and well-renowned facial plastic surgeon, Dr. Kevin Sadati, is a nationally recognized plastic surgeon, providing beautiful, natural-looking results for his Southern California patients. He can customize each facelift procedure to accommodate a patient's unique aesthetic goals. Are you considering a facelift but unsure about the differences between a mini facelift vs. a full facelift procedure?
Are you considering a facelift?
As women and men approach their 30s and 40s, their skin begins to change. Collagen production decreases, causing the skin to lose volume, become thinner, and youthful contours diminish. Most individuals in their late 40s to 50s begin to show the signs of more moderate to severe facial aging. Static lines and wrinkles become more prevalent as loose, sagging skin takes over. Sun exposure, stress, and even genetics are all factors that play a part in how people age. A facelift can be a restorative procedure to help you look years younger.
Mini facelift vs. full facelift
With several options for facial rejuvenation today, women and men are taking advantage of injectable treatments, such as dermal fillers or BOTOX®. While these nonsurgical options are an excellent, temporary fix, some individuals eventually need a more substantial alternative to reduce aging signs. A facelift, also known as rhytidectomy, is a cosmetic procedure that removes the visible signs of aging skin on the face and neck. Since everyone ages at their own pace, not every patient needs the same surgical intervention. Today, there are different facelift methods to fit every patient's cosmetic needs. Here is a look at the differences between a mini facelift and a full facelift.
Mini facelift
A mini facelift, often called the "weekend facelift," is highly effective in reducing the appearance of mild to moderate sagging, loose skin. A mini facelift is a popular option for individuals in their 40s or 50s with good skin laxity who are wanting to tackle the early signs of facial aging in the cheeks, neck, or lower jowls. A mini facelift can also utilize the SMAS (superficial muscular aponeurotic system) method, resulting in more patients enjoying results that last longer and are more natural-looking. Patients considering a mini facelift can benefit from:
Minimal to no visible scarring
Quicker recovery period
Lower risk of complications
Minimal side effects
Facelift 40s Before & Afters
A full facelift, also known as a traditional facelift, is the most popular for men and women with moderate to severe facial aging signs. SMAS or Deep Plane techniques can tighten underlying tissues and facial muscles to produce stunning results. A neck lift or eyelid lift can also be incorporated with a traditional facelift for optimal results. A traditional facelift may be necessary if patients have a significant amount of saggy skin or other aesthetic needs to achieve their desired look. Working with an expert, like Dr. Sadati, is the first step in determining which facelift technique is right for you.
Deep Plane Facelift Before & Afters
Can I tackle the signs of aging with a mini facelift?
The main goal of any facelift procedure is to tighten up sagging, loose skin. Aging facial skin can make men and women look tired and older than they may feel. With surgical advancements and experts, like Dr. Sadati, today's facelift procedures can be customized, are less invasive, and require less downtime. The first step toward determining which facelift procedure is right for you is to be evaluated by a board-certified plastic surgeon.
Dr. Kevin Sadati is a well-renowned, board-certified facial plastic surgeon in the Southern California area and has pioneered his own "Natural Lift" technique, offering patients a facelift method that requires less downtime and a more simplified recovery. Contact our Newport Beach plastic surgery office today, and schedule your facelift consultation with Dr. Sadati. We also now offer online consultations for your convenience.