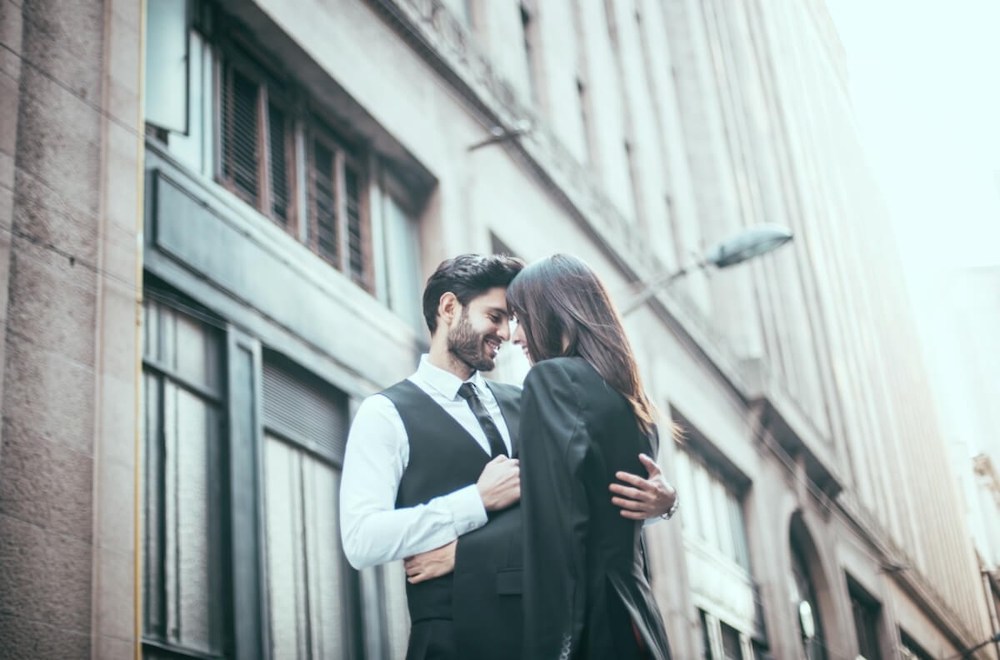 Cosmetic surgical procedures are customized to fit each patient. They involve a plastic surgeon considering a patient's aesthetic goals, their current appearance, and even their gender. Female and male anatomy, especially in regards to facial features such as the eyes or nose, can vary how specific surgical procedures work for patients in Orange County. Rhinoplasty, also known as a nose job, is one of the most complex cosmetic facial surgeries. The third most popular procedure performed in the country, women are still the dominant patient for this surgery, but men are slowly catching up. An experienced facial plastic surgeon like Dr. Kevin Sadati, who is well-versed and highly-trained in rhinoplasty procedures for both men and women is imperative for the right outcome.
Dr. Sadati is a board-certified facial plastic surgeon as well as an ENT (ear, nose, and throat specialist). His private practice in Newport Beach, CA is one of the premier surgical centers in Southern California. Dr. Sadati is a highly sought-after facial plastic surgeon who provides his patients with natural-looking and stunning results. Voted "Best Cosmetic Surgeon in Orange County" for three years in a row, it is easy to see why men and women seek his surgical expertise when it comes to rhinoplasty surgery. The overall approach to rhinoplasty doesn't change between men and women but the aesthetic needs for each gender will decide how a plastic surgeon will create the right individualized look.
Rhinoplasty and facial anatomy
Women and men have different facial and skeletal anatomy, which makes their facial features unique to only them. An individual's skeletal anatomy determined by their genetics as well as their ethnicity varies by gender. Men generally have larger noses that are more prominent. Women tend to have smaller, more delicate, even shorter noses. In addition, a man's skin is usually thicker on his nose than a woman's, which can lead to different surgical considerations. Ethnicity also plays a significant role in the shape and size of a person's nose. All of these factors are taken into consideration when the topic of rhinoplasty surgery is discussed with a board-certified plastic surgeon in Orange County.
Facial aesthetic goals of men and women
Aside from having different facial anatomy, women and men have different aesthetic goals when it comes to their rhinoplasty procedure. Rhinoplasty surgery often has gender-based boundaries that are defined socially as well as anatomical tendencies for both genders. Women usually prefer to keep their nose more delicate in appearance but want more definition like an upward angle at the tip. Men generally want to keep their nose as a prominent feature even when creating more balance with rhinoplasty surgery. Most men don't want a refined, feminine nose but rather a masculine one. Orange County plastic surgeon Dr. Sadati, with his creative surgical detail, will ensure both male and female patients keep their primary attributes while getting excellent results.
The rhinoplasty difference for both genders
For men and women, the actual rhinoplasty techniques used by the plastic surgeon don't vary. Dr. Sadati prefers an open rhinoplasty technique but can do a closed or endonasal procedure if needed. If a male or female patient needs a bump in their bridge removed, then cartilage is taken out. A bent or crooked nasal bridge can be straightened. A nose can be made smaller or broader by surgically changing the width of the base.
The main difference in male and female rhinoplasty procedures is the overall creative approach and technique of making the necessary cosmetic changes while keeping the gender-based aesthetic perimeters intact. For example, a female and a male patient may both want a more pointed tip to their nose. That can surgically be accomplished but using a different aesthetic approach for both. A female patient may wish to have a more upward angle and a small tip to her nose. A male patient can have a more pointed tip, but it will be more significant to keep a masculine look. The nose is a complex, 3-D shape with intricate anatomy of ligaments, bone, and cartilage. Rhinoplasty surgery is a delicate procedure that requires a creative touch and surgical care to obtain the aesthetic results needed for each patient, keeping certain qualities of each gender at the forefront.
Is Rhinoplasty surgery right for me?
The first step for men and women in Southern California who are considering rhinoplasty is to schedule a consultation with a board-certified facial plastic surgeon like Dr. Sadati. You can express your concerns and aesthetic goals about your nose, while Dr. Sadati listens to your needs. A surgical plan will keep cosmetic differences for both men and women as a focal point to achieve amazing, natural-looking results. Dr. Sadati has an extensive before and after photo gallery of actual male and female rhinoplasty patients along with video testimonials. You can visually see their results for yourself so you feel more secure about your decision to move forward with this cosmetic decision.
Board-certified facial plastic surgeon Dr. Kevin Sadati has over a decade of experience in the facial plastic and reconstructive industry. He is a recurring guest expert on the syndicated TV show The Doctors and has helped countless women and men in the Southern California area with their rhinoplasty decision. If you are considering a rhinoplasty procedure, Dr. Sadati is the right choice to help you get the right look. We invite you to schedule a Newport Beach plastic surgery consultation appointment with Dr. Sadati today.