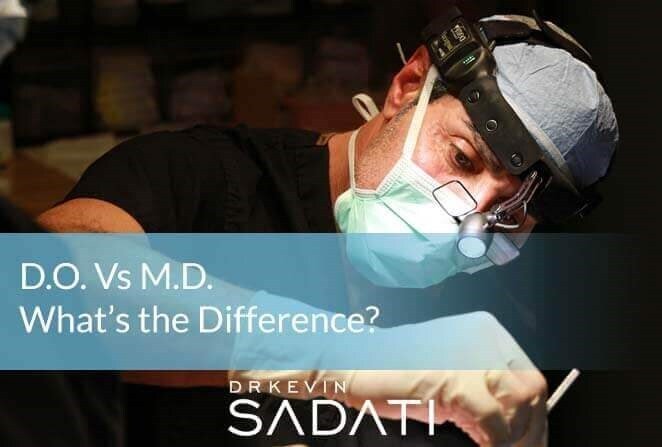 What is the Difference Between a D.O. and M.D.?
Both D.O. and M.D. are common terms you hear in the healthcare field. Both are considered licensed physicians, so why is there a distinction? A D.O. and an M.D. are both doctors, but each undergo slightly different training depending on their unique perspective on care.
A D.O. is an osteopathic physician while an M.D. is a medical doctor, or allopathic physician. Physicians who are classified as D.O. are licensed in all 50 states and practice both medicine and surgery. One major difference between the two is that D.O. programs place a strong emphasis on primary care. D.O.s can cover a wide range of practices including internal medicine, pediatrics, OB-GYN, family practice and even general surgery. The emphasis is on providing primary care with a focus on the patient. Osteopathic medical schools also require students to take additional classes, anywhere from 300 to 500 hours, which cover the skeletal system and the interactions of the body with diseases. D.O.s place an emphasis on both medical conditions and a patient's lifestyle. They want to understand how a patient lives so they can better treat any ailments. This means that D.O.s are trained to ask the right types of questions to gain a comprehensive understanding of their patient's lifestyle.
M.D.s are similar, but practice allopathic medicine, or the classical form of medicine that is focused on the diagnosis and treatment of human diseases. Allopathic medicine is sometimes referred to as Western medicine, and treats disease symptoms using remedies such as drugs or surgery.