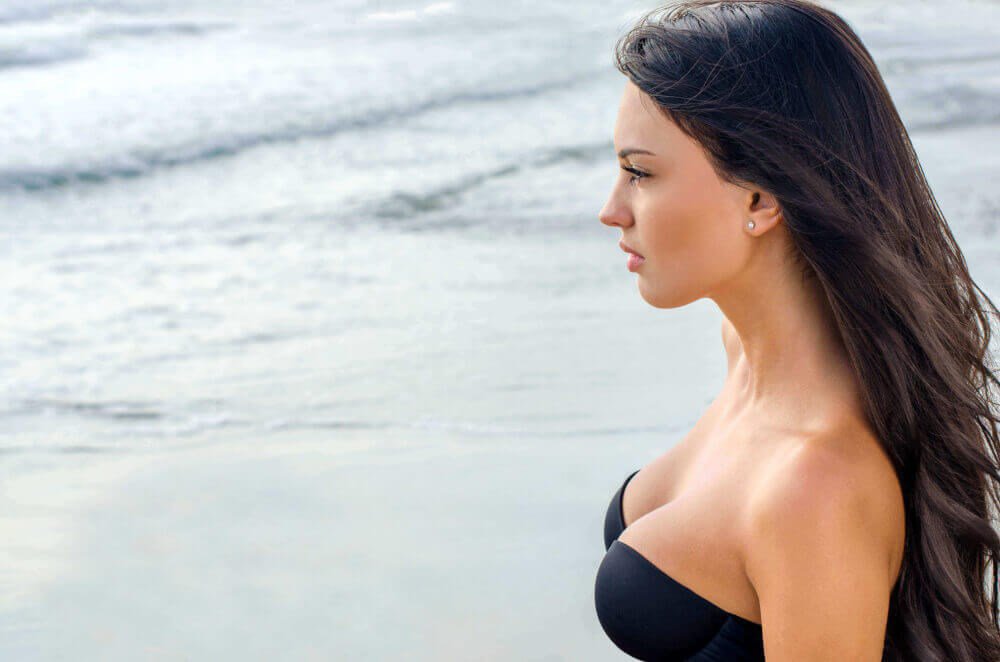 More men are feeling the push to consider cosmetic help to stay on top of the game of looking younger. Cosmetic procedures such as rhinoplasty, eyelid surgery, and even male breast reduction are on the rise. Another procedure that is increasing in popularity among men is the facelift. A facelift procedure, in general, is essentially the same for both men and women, however, men in the Orange County/LA area who are considering a facelift have a few other aspects to consider. Unlike women, men have facial hair, a masculine facial structure, and tighter facial muscles to work with, but with the right plastic surgeon, men are fully ready and able to kick the signs of aging with a facelift procedure.
Men in the Orange County/Newport Beach area who want to keep their masculine features but at the same time fix wrinkles, eliminate double chins, and tighten up sagging skin are seeking cosmetic help from renown, board-certified plastic surgeon, Dr. Kevin Sadati. Dr. Sadati has over 14 years of experience and is a studied sculptor and painter. He is keenly aware that today's men are looking to achieve a refreshed look without appearing surgically corrected or "overdone." His male patients are receiving natural results from a facelift when in Dr. Sadati's skilled surgical hands.
If you are a male who is considering a facelift, read on for information from Dr. Sadati on what this procedure entails and how it can give you the younger and rejuvenated look you are seeking.
Why more men are considering facelifts
A common goal of men in the Orange County area is to look and feel younger. Just like women, men are under immense pressure to look younger, especially in the professional world. With more younger men coming into the workplace, many more "mature" males feel the need to give off a more energetic vibe coupled with a youthful-looking appearance to stay relevant. Add to it that men are tending to stay in the workplace longer, so they feel the need to stay competitive at an older age and don't want the signs of aging to force them into the background. These are just a few of the reasons that men are turning to a facelift to keep themselves in the forefront professionally as well as personally.
Facelifts for men
Dr. Sadati's practice has seen a rise in the number of men seeking cosmetic help to look younger. More men are realizing that a facelift can take years if not decades off their appearance. Men typically want to keep their more masculine features but wish to remove excess loose skin, eliminate wrinkles, and have a more defined, younger look. Beard and hair growth are also major players in the outcome of male's facelift procedure. If men are bald or have thinning hair, their plastic surgeon must take extra special surgical care to hide incisions. A board-certified expert in male facelifts, Dr. Sadati ensures that scars are behind the ears and facial definition is achieved with smoother, natural-looking results while maintaining a man's masculine features.
Benefits of a male facelift
It's no secret that a facelift procedure can take decades off your appearance. That's why more men are considering this procedure as they look for effective and long-lasting solutions to fight the signs of aging. Today's men are looking to tighten loose skin and remove wrinkles that have settled in. Daily stress and other factors like sun exposure can also have a significant impact on how a man's skin or face ages. When a man feels like they look older they can become withdrawn or lack self-confidence. A facelift can boost a man's self-esteem and give them a rejuvenated and refreshed look without looking "overdone." An experienced plastic surgeon like Dr. Sadati can give men that needed positive boost to their mental health by taking years off their appearance with a facelift.
Multiple customized procedures to meet a man's needs
Older male patients in the Orange County/LA area typically require the combination of a facelift and neck lift to remove excess skin and tighten the underlying muscles in these areas. A man's neck muscles are thicker than a woman's so they require a more experienced surgical hand, which is where Dr. Sadati thrives. Just like with women, men can begin to see more wrinkles creeping in as they age along with sagging skin in the jowl or lower mouth area. Many men also struggle with excess fat underneath the chin or the appearance of a "double chin." After the removal of excess fat and skin, some men opt for chin implants which can be included with a male facelift procedure to give them a more pronounced appearance and facial definition. After a thorough consultation and examination, Dr. Sadati will give his professional recommendation and surgical plan on what procedure or combination of procedures will meet each individual man's aesthetic goals.
Surgical experience is important
Having an experienced plastic surgeon is important for men who are seeking a more energetic and youthful look from a facelift procedure. Most men turn to this cosmetic procedure who want to hold on to their masculine features while removing the signs of aging. In order to achieve this feat, it takes a skilled plastic surgeon like Dr. Sadati, who has performed well over 5,000 face and neck lifts.
Male skin is typically thicker than female skin, so men have different surgical needs when it comes to their facelift procedures versus women. Also, any scarring for men can be difficult to hide due to hair growth on their face and hair, so precise surgical planning and care with a plastic surgeon who is familiar with the details involved in a male facelift is key. Most importantly, men want to look the way they feel, and that's what Dr. Sadati's aims for with each facelift or cosmetic procedure he performs.
Men in Southern California can feel younger and better about how they look with the cosmetic help of a facelift. Sagging skin, wrinkles, and an overall tired look can be erased with a facelift. Facelift procedures have advanced over the years to provide both men and women with different options to customize their journey to a younger-looking appearance. Working with a board-certified plastic surgeon like Dr. Sadati, who has extensive experience when it comes to the male facelift, can give men natural-looking results from their surgery that look "non-surgical."
Dr. Kevin Sadati is one of the top facial plastic surgeons in the Orange County/LA area. Voted "Best Cosmetic Surgeon of Orange County," Dr. Sadati provides both his male and female patients with amazing results that look natural and leave them looking and feeling more refreshed and rejuvenated. If you are considering a facelift procedure, then we invite you to call and schedule a Newport Beach plastic surgery consultation with Dr. Sadati today. In a short time, you too can appreciate the significant changes you'll see in the mirror thanks to a facelift procedure.