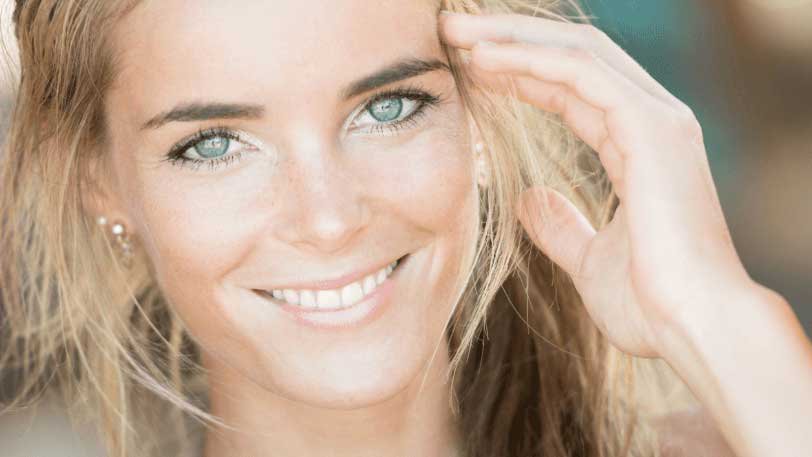 You've decided to have rhinoplasty, also known as a nose job. The next step is understanding the differences between the two surgical techniques, open or closed rhinoplasty. Ultimately, the decision comes down to each person's desired aesthetic goals for their nose and the underlying nasal skeletal framework. Since the nose is the most prominent feature on the face, many men and women want to change specific bothersome characteristics. It's an essential part of the process to identify and express precisely what it is about your nose that you dislike. With that information, a qualified and experienced plastic surgeon can design a plan for your new nose that fulfills your dreams. Numerous features can be addressed with rhinoplasty. This often-complex procedure is used to correct and improve several cosmetic and medical conditions associated with nasal and breathing issues.
Dr. Kevin Sadati in Newport Beach, CA, is highly skilled at performing rhinoplasty procedures and creating excellent outcomes. Dr. Sadati is a board-certified facial plastic surgeon and an ear, nose, and throat (ENT) specialist. He has an extensive background of surgical and medical experience with facial anatomy, and is also a trained artist and sculptor. For patients considering rhinoplasty, he details the similarities and differences between open and closed procedures. Dr. Sadati also explains which option may be best suited for patients in the Orange County, LA, or Southern California areas.
What can rhinoplasty fix?
Aesthetic issues
Some men and women get a nose job for purely cosmetic reasons. Cosmetic rhinoplasty can change the size, shape, and overall appearance of the nose. An ideal nose should complement the face, not distract from it. Often when you look at a person, you likely notice their hair, mouth, and eyes. If you notice their nose, it's usually because it's a distraction. Patients in Orange County, CA, who are unhappy with their nose may ask Dr. Kevin Sadati to:
Narrow or widen the nostrils
Narrow the tip of the bridge
Reshape the nasal tip
Straighten a crooked nose
Alter the angle between the upper lip and nose
Medical issues
Many men and women also undergo rhinoplasty for medical reasons. Some of the most common issues include:
Chronic sinus problems
Cleft palate or lip
Nasal inflammation
Injuries
Deformities
Deviated nasal septum
Rhinoplasty techniques
There are two types of rhinoplasty techniques — open and closed. Many patients are unaware of the differences between these procedures, as well as the benefits they offer. 
Open rhinoplasty
Open rhinoplasty, or external rhinoplasty, is performed by making a small incision on the soft tissue that separates the nostrils, or the columella. While the patient is under general anesthesia, Dr. Kevin Sadati has access to the bones, tissue, and cartilage within the nose. The primary benefit of this technique is improved accuracy for reshaping the nose to the desired contour. Often, this method is preferred for revision work since the nose has been previously disturbed. With minimal scarring that fades in time, most plastic surgeons prefer this method even though procedural and recovery time are often lengthier and more invasive.
Closed rhinoplasty
Closed rhinoplasty, also called endonasal rhinoplasty, is performed by making small incisions within the nostrils so the surgeon can make changes without having to lift the nasal skin. Considered less invasive and usually shorter in duration than an open rhinoplasty procedure, closed rhinoplasty is best suited to address features that are more easily corrected, especially when the tip of the nose is well-shaped. Because the incisions are located inside the nose, patients will have no visible scarring and often have less swelling with a shorter recovery period. The most significant downside to closed rhinoplasty is that the incisions may cause the nasal structure to weaken, which can compromise its shape in the future. Also, given the limited access that it allows plastic surgeons to cartilage and tissue, usually only small, less delicate changes can be made.  
Informed decisions
While open and closed rhinoplasties are performed differently, the practical difference between the two techniques is small. With a closed procedure, the recovery period may be faster with less swelling during recovery. Also, patients will not have any noticeable scars. However, with the nasal skin lifted, the changes made as part of an open rhinoplasty procedure can be more detailed. This is important, especially when larger-scale alterations are desired.
Board-certified plastic surgeon in Newport Beach, Dr. Keven Sadati, assists his patients in determining which rhinoplasty procedure will provide them with the best results. During your consultation, the structure of your nose will be evaluated. Depending on the changes you desire as well as your aesthetic goals, Dr. Sadati can confidently recommend the technique that will meet your needs when it comes to nose reshaping.
Orange County, Los Angeles, and Southern California patients who are ready to learn more about rhinoplasty surgery and the different techniques available can contact Dr. Kevin Sadati today to schedule a consultation. Voted "Best Cosmetic Surgeon in Orange County" and a recurring guest on the hit TV show The Doctors, Dr. Sadati can reshape your nose to meet your medical and cosmetic goals.