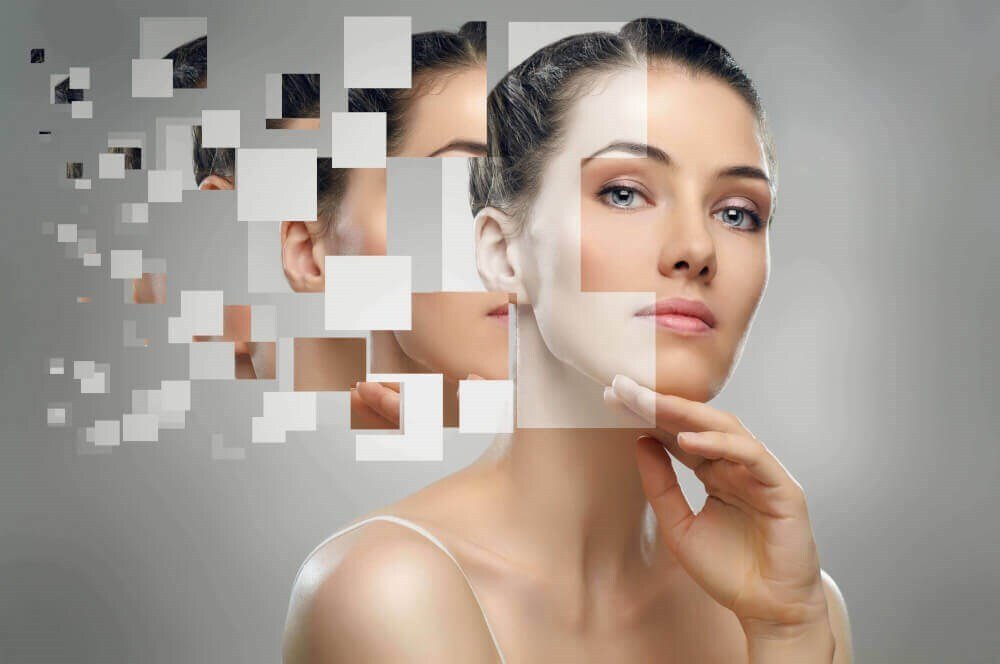 Do you feel younger than you look? Do you want to recapture your youthful appearance? If you answered yes then it might be the right time to consider a facelift. Facelift procedures have taken a dramatic turn in the last decade becoming more popular due to advances in medicine and surgical techniques, plus the introduction of social media. More and more individuals are turning to the option of a facelift, when all other efforts of non-invasive treatments like BOTOX or dermal fillers have been exhausted. With such advancements, facelifts can now be tailored to what each patient needs, giving them more natural-looking results and even requiring less downtime with quicker recoveries. Now more than ever is the best time to consider a facelift procedure!
Dr. Kevin Sadati is a board-certified facial plastic surgeon in Newport Beach. With over a decade of experience, Dr. Sadati has been providing his patients with his medical and surgical expertise along with his artistic eye creating beautiful, natural-looking results for both men and women. There is no need to let time take away your youthful glow so Dr. Sadati wants to provide you some helpful guidelines to see if you are ready to consider the transforming, life-changing process of a facelift.
The big question...am I ready for a facelift?
Since everyone ages at a different pace, there is no firm "expiration date" on when your face is ready to consider this type of surgery. In fact, an individual can have some form of a facelift during almost any decade of adult life, depending on what they are trying to correct. There are some helpful guidelines each patient can use to help determine if they are a good candidate. Moderate to severe signs of the following conditions could be good indications you might be ready to consider a facelift procedure:
Loose or sagging skin especially in the lower jowl area or around the mouth area

Loose or sagging skin in the cheek area

Loose or sagging skin in the neck area

Wrinkles or lines around the eyes

Overall tired appearance
Most importantly, if you have used BOTOX, fillers, or laser treatments and have noticed they do not have the "punch" they use to, then a facelift may be your next natural progression.
Facelift and your age
Most patients in the Orange County area considering a facelift procedure are usually within the age range of 40-70 years old. Dr. Sadati will determine if you are a good candidate during your consultation, but typically, anyone over 50 can benefit from a facelift. As we age, our skin loses elasticity and factors such as smoking or sun exposure can exacerbate the natural aging process. Patients with good skin laxity, even if in their 70's, can consider a facelift and will get the best long-term results while regaining their youthful glow. If you are experiencing some of the signs of aging, then a facial rejuvenation with a facelift could be your solution.
Exhausted all other efforts
Typically individuals concerned about their aesthetic look and appearance, especially in the Orange County area, start with such non-invasive facial treatments like BOTOX or dermal fillers to look younger when skin begins to show signs of aging. This process usually starts to happen when patients enter into their late 30's or early 40's. Our bodies begin to produce less collagen, which keeps our skin looking firmer and full of volume. When such non-invasive treatments begin to have less effect on wrinkles, creases or lines that have become deeper in appearance then looking into the option of a facelift may be necessary. Such non-invasive treatments are also not able to correct or tighten loose skin that has lost elasticity. That is when a facelift is the heavy hitter on being a corrective surgery to tighten up loose skin and underlying facial muscles in order to give patients a fresh, more youthful look!
There is a facelift to fit every patient's need
If you are concerned you only need a little "lift help" in certain areas there are options for every patient's situation. Some patients have wrinkles or creases even loose skin on their forehead area so they can consider a brow lift even incorporating an eye lift or blepharoplasty. Patients can even combine efforts with BOTOX to get further help with softening the overall appearance of the upper face. A mid-face lift option is available for patients who are experiencing sagging skin in the cheek area or deep creases or lines around their nose or mouth area. Patients can then combine efforts of dermal fillers to provide volume to the cheek area to give an even more youthful appearance. Then in some cases, patients need a full or traditional facelift, which usually incorporates a neck lift, for an overall lift and tightening experience to optimize the results.
As with any facial or surgical cosmetic surgery, it is imperative that you find a qualified, experienced plastic surgeon like Dr. Kevin Sadati. He is a board-certified surgeon who specializes in the target area of facial plastic surgery and reconstruction. Voted "Best Cosmetic Surgeon" in Orange County for 3 years, he has helped men and women get natural-looking results with using his surgical finesse and artistic background as a studied sculptor and painter. He continually sets himself apart from other plastic surgeons by utilizing his artistic background and extensive surgical training to provide his patients with transforming results that not only make them look younger but feel younger! If you think it is time to consider a facelift procedure, call or schedule your facelift consultation with Dr. Sadati today.