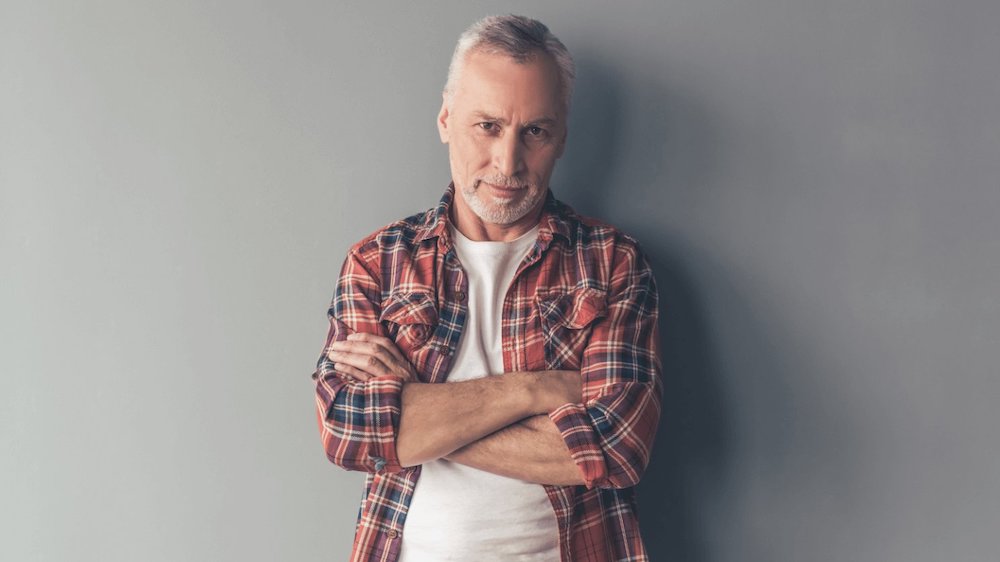 Hey guys, laser skin resurfacing is not just for the ladies. More and more men are turning to rejuvenating procedures for a solution to fine lines, wrinkles, enlarged pores, acne scarring, and other imperfections they want to eliminate. While many men watch their diet and spend time taking care of themselves, they still notice the unwanted effects of aging on their face. If this sounds like you, then finding a doctor you can trust is the first step toward a smoother, younger-looking version of yourself.
Patients who live in Orange County, Los Angeles, or Southern California can turn to Dr. Kevin Sadati for laser skin resurfacing treatment options. Dr. Sadati is a board-certified facial plastic surgeon and an ear, nose, and throat (ENT) specialist with over 14 years of experience providing both women and men with amazing results. Named "Best Cosmetic Surgeon in Orange County" by the Orange County Register three years in a row, Dr. Sadati offers his patients a wide variety of both surgical and nonsurgical techniques to help turn back the hands of time. Laser skin resurfacing is one of the options male patients request when they want to remove layers of dead and damaged skin. Discover the many benefits of laser skin resurfacing and how Dr. Kevin Sadati in Newport Beach, CA, can help you get that youthful glow back.
You can be consistent and conscientious in your skin care regimen and still feel like you're getting nowhere with fine lines and wrinkles, enlarged pores, acne scarring, post-surgical scars, and other imperfections you can't control. Laser skin resurfacing offers a real solution for smoother skin and a brighter complexion. Let's take a look at four things men need to know when deciding to undergo laser skin resurfacing.
1. You have a choice between ablative or non-ablative treatment
Laser skin resurfacing is a procedure to smooth your skin, repairing dullness and damage from acne scarring, general aging, or other causes. This procedure can be ablative or non-ablative, depending on the patient's desired aesthetic goals and preferences. An ablative procedure includes a laser light that targets the skin and removes the thin outer layer. It is considered to be one of the most effective ways of improving aging skin, but it does require a substantial recovery period. A non-ablative approach uses a fractional laser to deliver energy to the deep layers of the skin without damaging the outer layer. Patients can enjoy a shorter recovery time as opposed to the ablative approach, but multiple treatments may be needed.
2. The neck and face can be treated for various issues
Laser skin resurfacing on the neck and face uses either a CO2 laser, intense pulsed light (IPL), or a ResurFX™ fractional laser to target trouble areas. Patients can also have one specific area treated or their entire neck and face addressed. Laser skin resurfacing is an excellent option for those with issues such as:
Bumpy skin texture or visible pores
Sun damage spots
Uneven skin tone or hyperpigmentation
Minor acne scars 
Fine lines or wrinkles
3. It can restore a youthful glow
Laser skin resurfacing is an effective and safe way to remove superficial layers of dead skin cells to expose new, healthier skin. It can even help reduce the appearance of wrinkles and acne scarring, and tighten minor skin laxity in certain areas by penetrating the surface of the skin to stimulate new collagen production. Immediately after the procedure, treated skin begins to heal from the inside out, with new skin cells taking over. Many patients include laser skin resurfacing with other cosmetic surgery techniques such as eyelid or facelift surgery to perfectly complement their younger-looking appearance.
4. The results speak for themselves
Dr. Kevin Sadati takes into account each patient's customized needs. A small laser beam targets each area of concern by using laser energy to gently remove thin layers of skin. The treated skin immediately responds with an increase in collagen production as a healing mechanism. It is essential to understand that laser skin resurfacing does not stop the aging process, so additional procedures may be needed to maintain your results. 
If you are tired of fine lines, wrinkles, minor acne scars, or uneven skin tone, laser skin resurfacing may be your solution. Dr. Kevin Sadati treats many Los Angeles, Southern California, and Orange County patients with a variety of laser skin resurfacing techniques. This powerful procedure can remove old layers of skin with precision and adjustable depth, revealing fresh, healthier skin. We invite you to contact our office in Newport Beach, CA, to schedule a laser skin resurfacing consultation with Dr. Kevin Sadati at his Newport Beach plastic surgery practice today. He will answer your questions and address any concerns so you can feel comfortable about your decision.