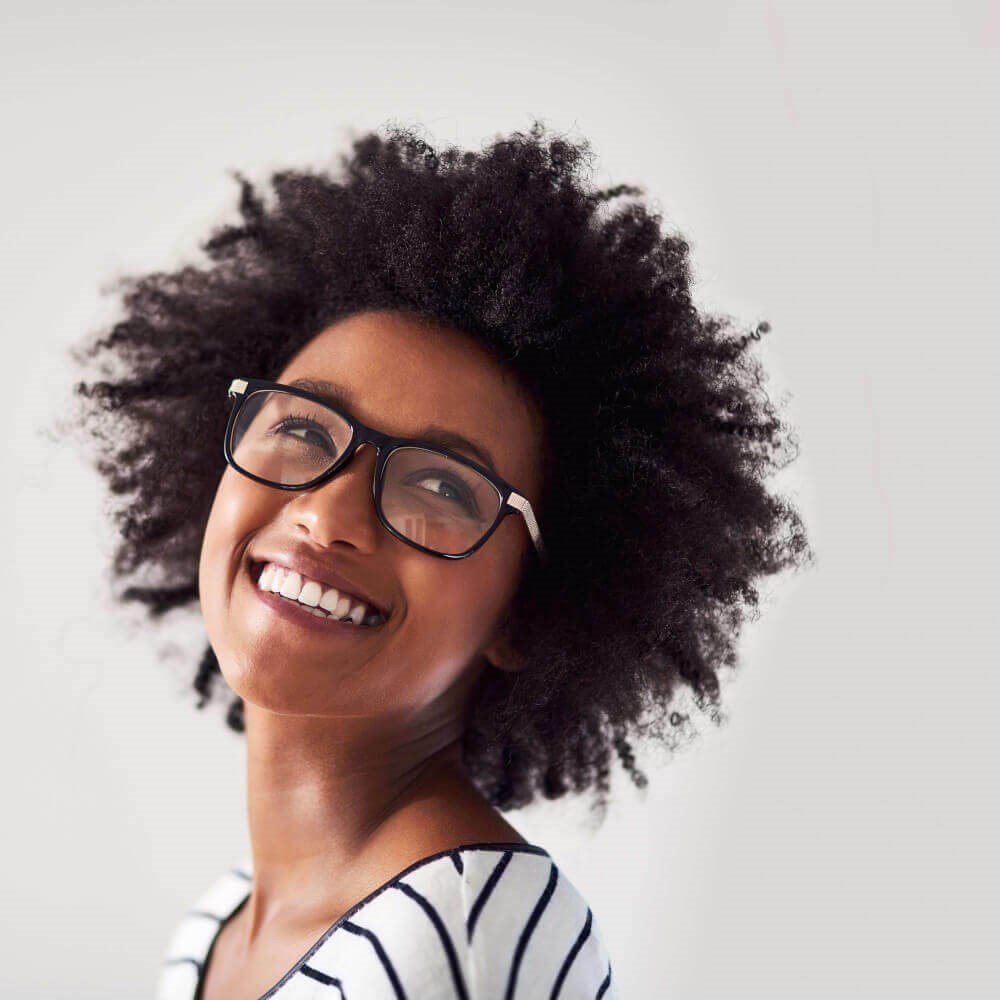 Everyone has a nose that is unique to only them. Rhinoplasty procedures, also known as nose reshaping, is a nose surgery to help address cosmetic or medical issues. It involves the precise reconstruction or reshaping of cartilage and bone to improve breathing or enhance the appearance of the nose. Ethnic rhinoplasty procedures have the same overall goal as traditional rhinoplasty procedures for Orange County men and women, but do have some fundamental differences. For example, African Americans typically have thicker nasal skin with a broader tip while Asians have a flatter nasal bridge. Because of the ethnic diversity of the nasal anatomy, it takes a precise surgical approach for each individual rhinoplasty procedure under the skilled hand of a qualified plastic surgeon.
Dr. Kevin Sadati is a board-certified and highly sought-after facial plastic surgeon in Orange County. Dr. Sadati specializes in facial cosmetic surgery, particularly rhinoplasty procedures, and understands the importance of keeping one's ethnic background still relevant with this surgery. Dr. Sadati is highly skilled in delivering the rhinoplasty results a patient wants while preserving their native culture. Here are some helpful facts about ethnic rhinoplasty and how Dr. Sadati can help.
Same goal but different approach
The primary goal of any rhinoplasty procedure to help a patient reshape their nose for cosmetic reasons or repair any structural defects to enable proper breathing. Ethnic rhinoplasty redefines a person's nose to be more proportionate to create balance with the other features of their face while preserving their ethnic identity. An experienced facial plastic surgeon like Dr. Sadati will always consider a patient's ethnic background and customize the process to keep distinct facial features intact while achieving the aesthetic goals needed.
Ethnic rhinoplasty difference
Noses come in all shapes and sizes, which is why rhinoplasty procedures are one of the most complex cosmetic surgeries. The nasal anatomy does vary significantly between different ethnic groups. Ethnic rhinoplasty procedures in Orange County aim at giving patients the aesthetic results they want while preserving their ethnic qualities. Dr. Sadati has helped numerous patients with diverse backgrounds. Hispanic, Greek, Middle Eastern, African American, and Asian are just a few of the ethnic cultures that Dr. Sadati has helped over the last decade.
A customized procedure for ethnic complexities
Since there are varying needs for each ethnic rhinoplasty procedure, surgical skill and experience are essential. Today, the advanced surgical technique combines traditional rhinoplasty with a more conservative approach to preserve a patient's ethnic character. Indian culture requires a specific look for their heritage. African American or Asian procedures typically involve tissue or bone structure removal to narrow the nasal bridge or create smaller nostrils.
An aggressive surgical approach can drastically alter a patient's nose, which can have a devasting effect on the final results. For non-Caucasian noses, blending a creative eye, surgical expertise, and an understanding of the importance of maintaining a patient's cultural background is a complex trifecta that Orange County plastic surgeon Dr. Sadati strives to achieve with each ethnic rhinoplasty procedure.
Ethnic rhinoplasty surgical care
Dr. Sadati is a board-certified facial plastic surgeon as well as an ENT (ear, nose, and throat specialist). His extensive knowledge of the facial anatomy allows him unique insight into giving patients in the Orange County area stunning results when it comes to rhinoplasty. Dr. Sadati will consider a patient's ethnicity, age, and skin type, as well as listen to their aesthetic needs to create a custom plan for their procedure. Patients can have their nose decreased in size, narrowed or widened, eliminate the appearance of a bump on the bridge, or have smaller nostrils. Even elongating the nasal tip can be accomplished for a more defined shape (which is a common technique for Asian patients). Regardless of ethnicity, Dr. Sadati will determine the best course of action so a patient's new nose will fit harmoniously with the other features of their face.
The procedure and results
Dr. Sadati has a dedicated section on his website specifically regarding ethnic rhinoplasty along with before and after transformation photos of actual Orange County ethnic rhinoplasty patients. Those considering the procedure can see firsthand the aesthetic changes that rhinoplasty offers to both men and women. During a consultation, Dr. Sadati will determine if either a closed or open rhinoplasty (his preferred) method. Most procedures typically take 1-3 hours under general anesthesia. Even though there is some swelling and bruising associated with this procedure, most patients express only mild discomfort after surgery and can resume normal activities in a couple of weeks.
Ethnic rhinoplasty for Orange County men and women requires a unique skill set and surgical experience in order to give each patient the aesthetic changes they want while keeping their ethnic diversity intact. Board-certified plastic surgeon Dr. Kevin Sadati is one of the leading facial plastic surgeons in the Orange County area, serving as an expert panelist on nationally broadcast TV shows like The Doctors. His extensive medical background, surgical experience, and creative eye are why his before and after ethnic rhinoplasty results for Orange County patients speak for themselves. If you are considering a rhinoplasty procedure, particularly an ethnic one, we encourage you to schedule a Newport Beach plastic surgery consultation with Dr. Sadati today.